I'd had an eye out for a black dress with a white collar, à la Wednesday Addams, since I discovered the 1991 Addams Family movie two years ago (I don't know how I hadn't watched it before, but it immediately earned a place on my favourite movies list). On Thursday, I finally found a suitable one in General Pants, by Alice in the Eve .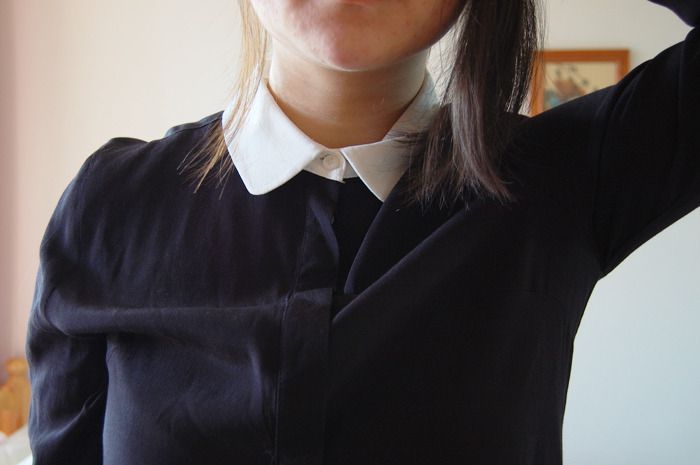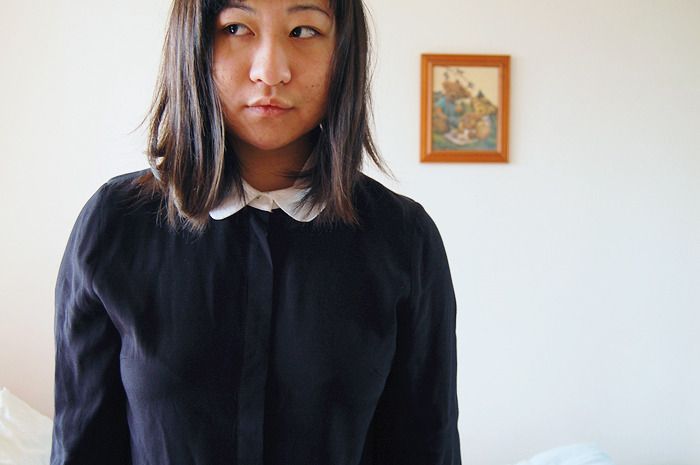 I'm afraid my hair gets in the way of the collar. I suppose I could put it up, but I don't like how I look when I do.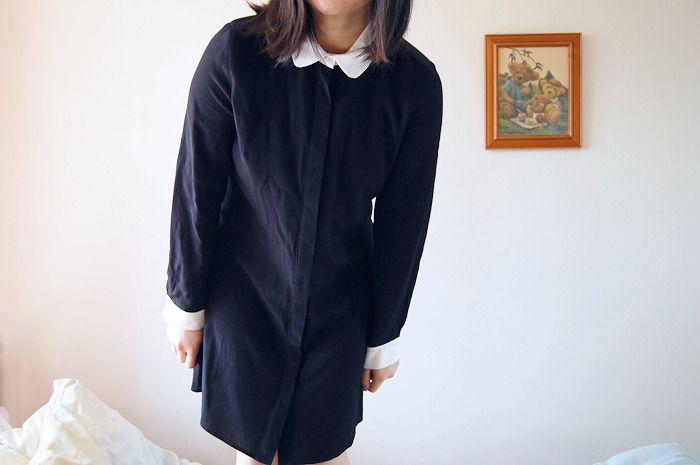 I love that it's got contrasting cuffs as well.
The only thing that bothers me about it is that it's pretty shapeless, and I'm not sure if it's a good look on me (I love a nipped in waist). I don't think a belt would suit it, and getting it tailored would cost more than I'm willing to pay - it's times like these I wish I was handy with a sewing machine! I still love this dress though, and it's perfect for sneakily wearing a thermal underneath when it gets a bit chilly.
This is another hurried post before bed, I know I'm behind on returning comments, I'll get to them soon!