... on black on black. My favourite colour combination at the moment is navy and red, but there's nothing wrong with a bit of (or a lot of) black.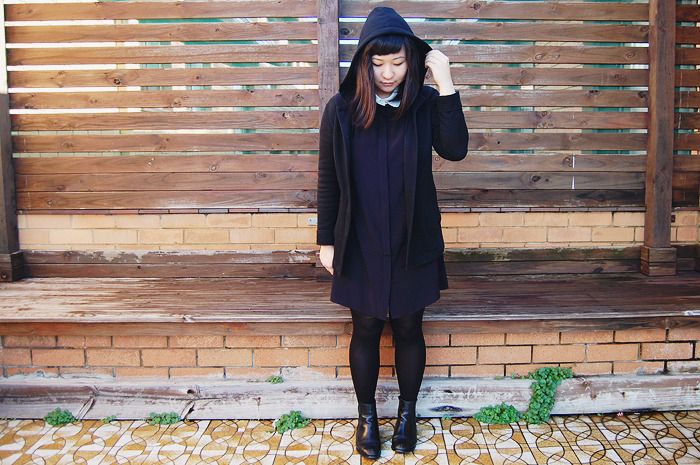 So this is my
Wednesday Addams dress
in action. This coat and I go way back... 6 years, to be exact (I don't think I'd still fit in anything from before that). It's from Valleygirl (ha, used to be my favourite store). I'm very attached to it - I especially love the hood, because wearing it up makes me feel like a gangsta elf.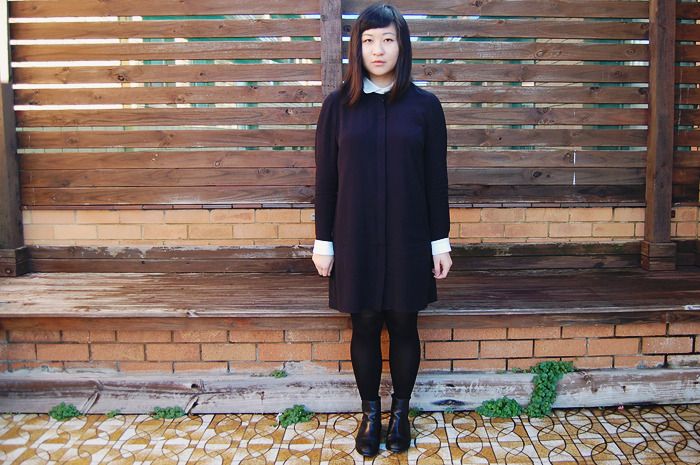 Dress by Alice in the Eve from General Pants, boots from Wittner. I would have gone for bare legs and flats, but it was cold and rainy in the morning. I actually wore a thermal under the dress as well...
My last exam is tomorrow, and I'm about to go to bed. In about 15 hours, I will be free (well, relatively) for three weeks, which I will definitely take advantage of. I daresay my friends and I will do the usual holiday thing and eat our way around the city. Bring on the winter lovehandles! Who am I kidding, they're already here (I just wikipedia-d "lovehandles" out of curiousity and it told me to go to "abdominal obesity". Way harsh). Better not get too excited though, still gotta get through a three hour prac exam in the morning.