I went to the city to try and see if I could get anything out of the stocktake sales (which are usually the best sales). I'd already had a peek on Thursday afternoon, but I had absolutely nothing planned or that urgently needed to be done (such bliss!), so I thought I'd go again.
I woke quite early but slipped in and out of sleep for a couple of hours. When I finally rolled out of bed it was almost noon, and the sun was already bright in the sky. The weather was lovely - cold and sunny.
I had my favourite breakfast (I don't care what anyone says, instant ramen is valid breakfast food, especially on cold mornings).
Put on some clothes.
Put on my face.
Two blocks of chocolate - my entire haul for the day. Shopping in Sydney always disappoints me, I saw nothing I wanted today. Everyone was walking around laden down with shopping bags and I was like
but what are you even buying?
. It was worth it, though. That caramel mousse? Already half gone.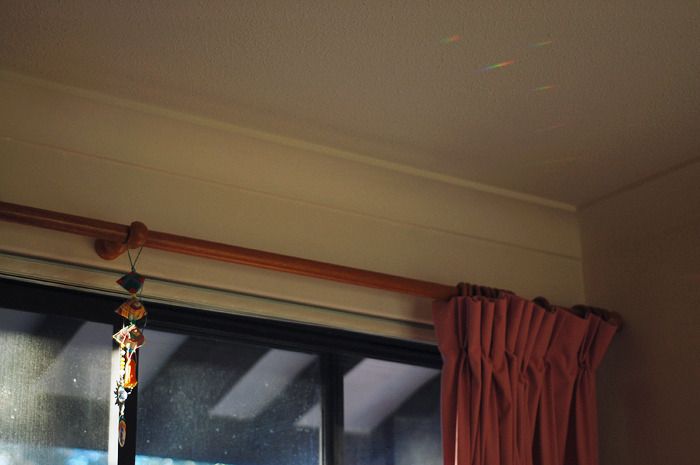 My room is west-facing, so golden hour means rainbows on my walls from my sun-catcher.
I just spent about an hour sewing up holes in two of my cardigans and removing the pilling from my scarf with a little machine my mother acquired. Probably the saddest post-exam Saturday night ever; good practice for when I'm old and alone. While I'm enjoying the mind-numbing boredom in comparison to anxious cramming, I am hoping the rest of my break is slightly more eventful than today.
I almost forgot! I'm finally on
Pinterest
now. I'm not sure what I'm going to use it for, but my only two boards right now are "style" and "clothes", so maybe for more fashion related things. There's something really satisfying about seeing all the "pins" all together. Leave a link to yours, if you have one.