Sometimes I want take a break from dressing like a little girl to dress like an old man. I picked up this men's cardigan from Jack & Jones in the ASOS sale. You can find some good stuff in the mens section, but I always forget to look! It's a size S and fits perfectly. It's cotton but nice and heavy and warm.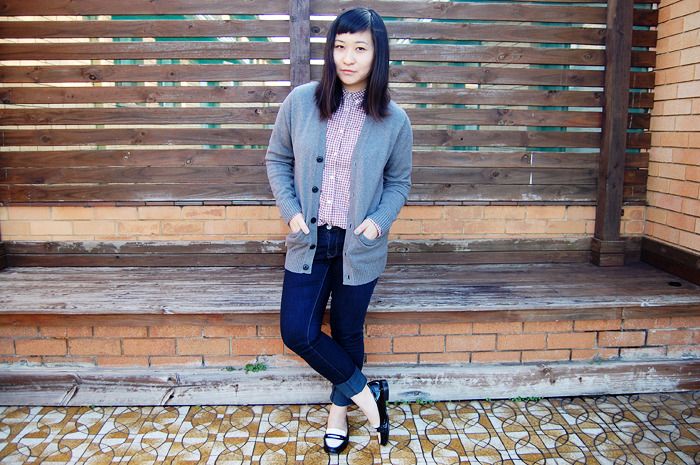 Jack & Jones cardigan via ASOS, Uniqlo shirt, Jeans West jeans, Wittner loafers.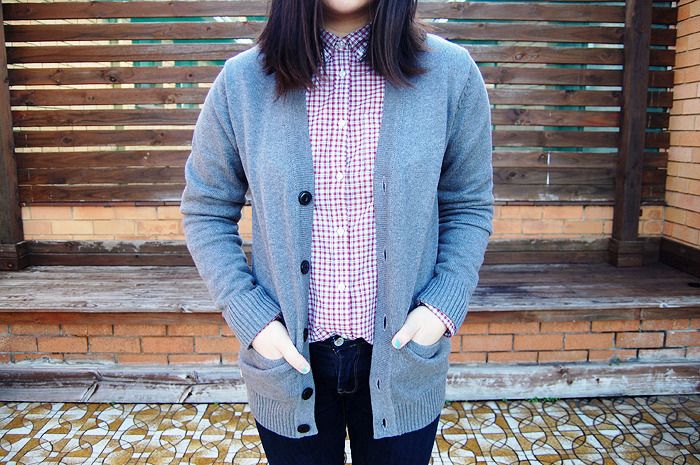 Thinking of DIY-ing some elbow patches onto it. I don't want to risk ruining it, though!
Who's watching the Olympics? I love it. I dragged myself out of bed at 6am for the Opening Ceremony today. Since it's only on every 4 years, the Olympics (and the World Cup) always make me feel a little nostalgic - I can't believe it's been 12 years since Sydney 2000! To anyone who's there, how's the atmosphere in London?