(Blogger, stop screwing up!) Yesterday was a gorgeous winter day, perfect (if not a little too warm) for checking out the
Biennale of Sydney
with
YY
and Wailam. There are a couple of venues - Cockatoo Island, Pier 2/3, the MCA, and the Art Gallery of NSW. We thought we'd be able to see them
all
if we got an early start, but we only managed Cockatoo Island. It goes on for another two or so months, through my midsem break, so I'll probably be able to look in on the other venues before it ends.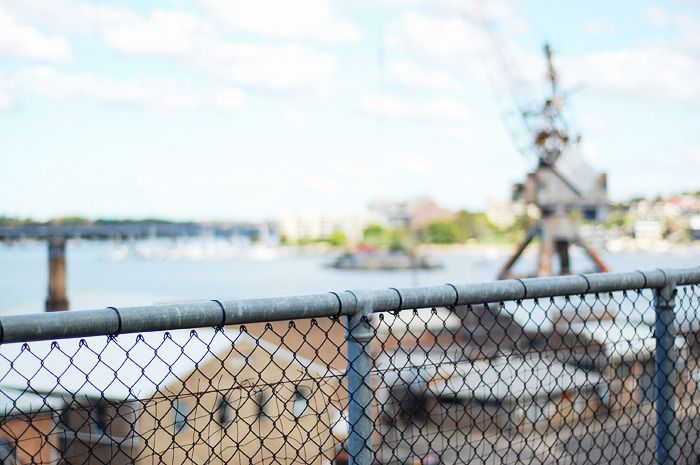 Cockatoo Island
. If you remember,
Outpost
was held here as well.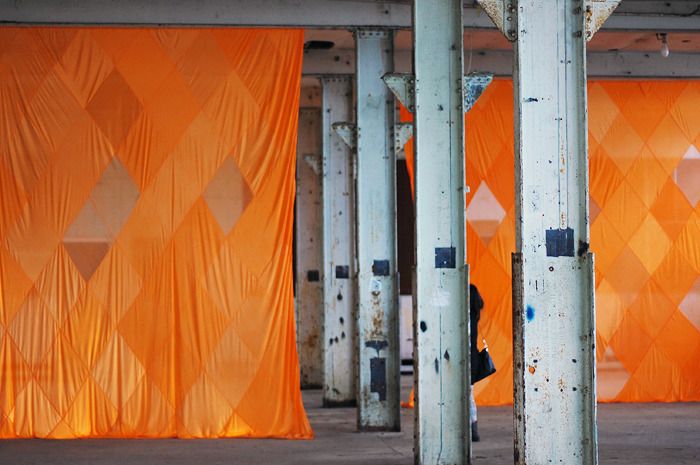 Silk sheets dyed in Fanta. I really regret using my 50mm lens, it was hard to capture the scale of some of the installations.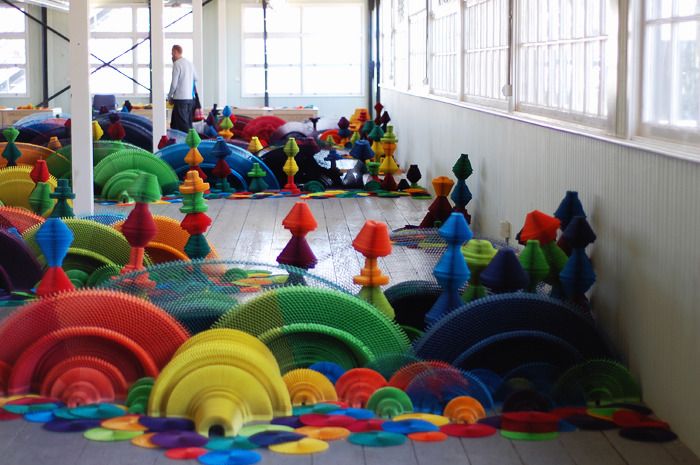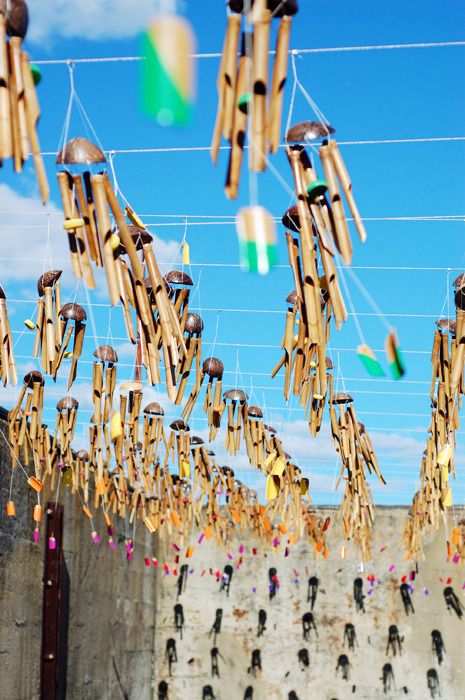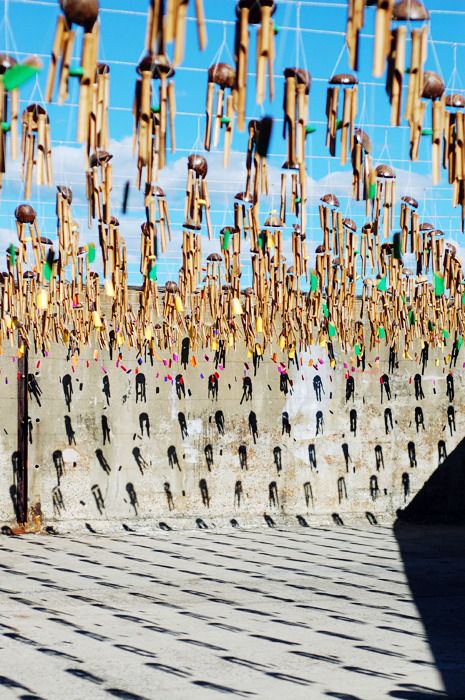 One of our favourites, click for fullsize. I wish my camera had a video option so you could see this properly. Loads and loads of clacking bamboo windchimes in a concrete enclosure - we couldn't see anything from the outside and had to stoop to get through a tiny door. The sunny day made it even better, because the windchimes cast hundreds of jellyfish-like shadows on the walls and ground.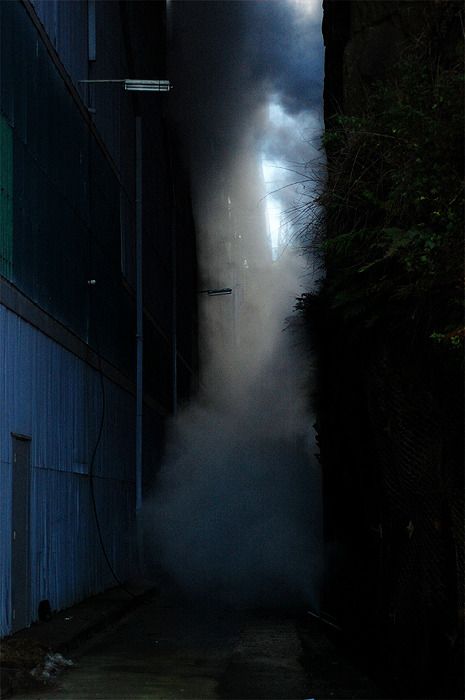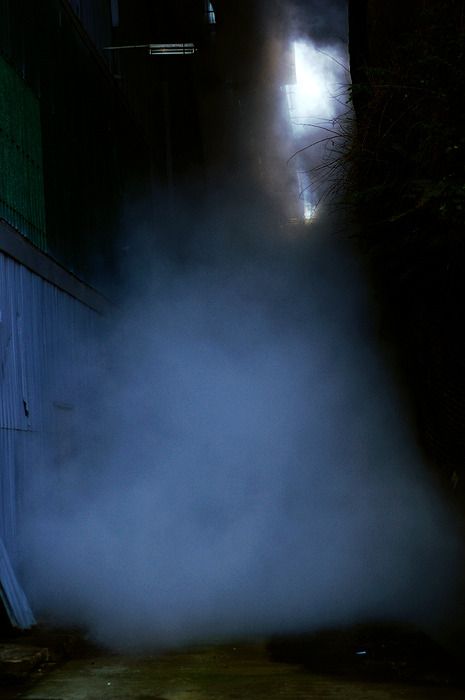 Another cool one -
water fog
which was released every hour. It came right out at us and my hair was drenched.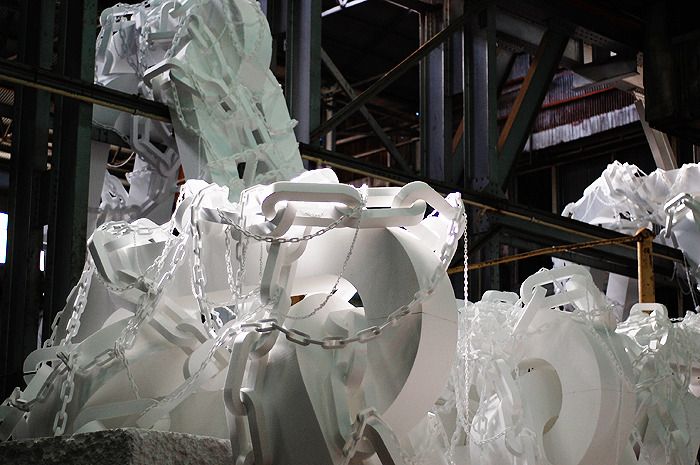 Big foam sculpture WL was particularly enamoured with.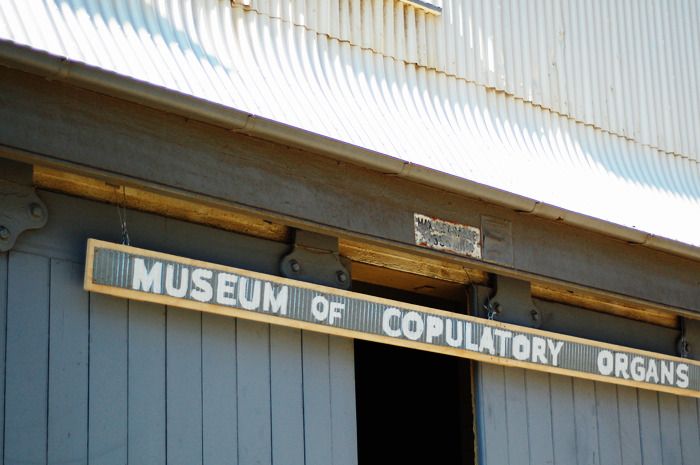 Yes, you are reading that right.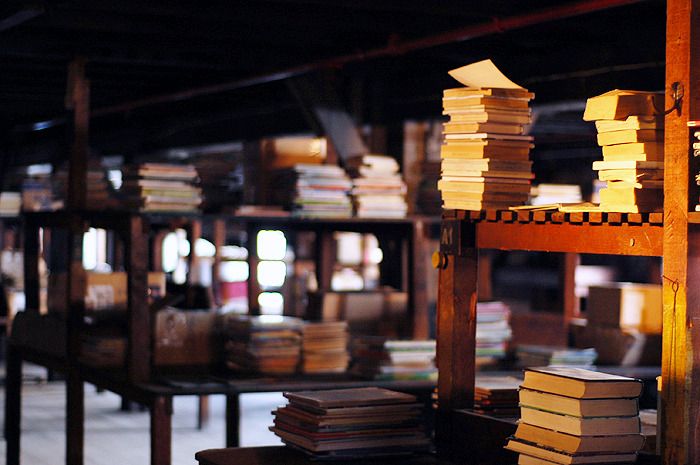 Afterwards, we took the ferry back to Circular Quay, feasted on McDonalds in the Botanical Gardens, and walked all the way back into the city, checking out the
World Press Photo
exhibition at the State Library along the way.
I'm back at uni for the new semester tomorrow, booo. I was quiet around here on purpose for the last week of the holidays, because I wanted to pull back on blogging a little. I still enjoy it, but I feel I've turned into an over-sharer, like one of those people who need to post about everything they do on Facebook. Not sure how this will go, though...