I tried frozen yoghurt from one of those frozen yoghurt bars for the first time the other day, in a massive family size to share, and I will say that I'm a fan. There's something addictive about the sourness. I think my perfect combination would be strawberry yoghurt, with strawberries and mixed berries as well as chocolate sauce... yep, I'm planning my next fro-yo order.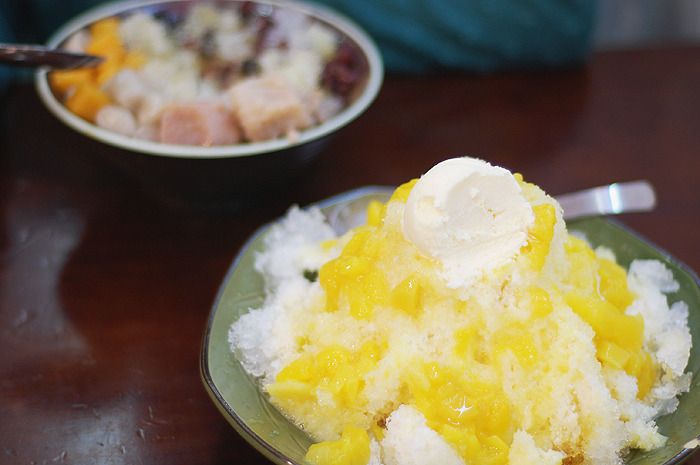 Had Meet Fresh today, it's an Asian dessert place. I got the mango ice, everything else seems to contain taro and black bean which I don't really like. It was all right... it got a bit much, though, that was a lot of mango-flavoured ice.
I've been lying low these past few days... I've got two weeks of holidays to go but I'm already dreading going back to uni. Is this normal?