Yesterday, Wailam and I went for a spot of eating and shopping in Surry Hills. We generally do these things in other areas so it's not our primary place of hanging out, but we thought we might change it up and explore this corner of Sydney a little more.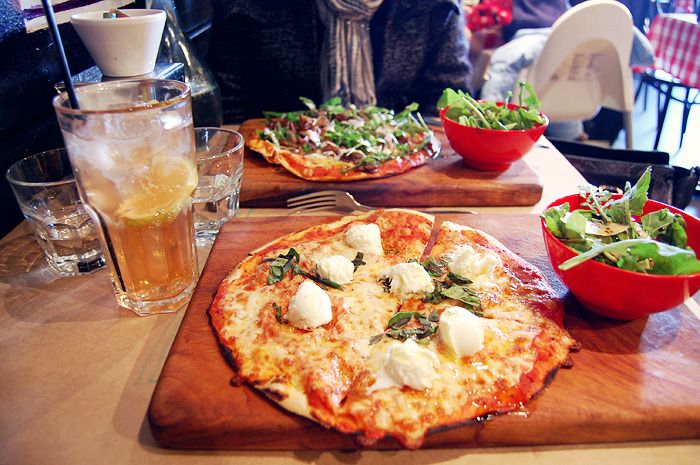 Pizza margherita is always the right choice. This was the nicest pizza I've had in a while, actually, it had a lovely crispy base. This was Mad Pizza on the end of Crown St, near Oxford St, and it lured us in with their lunch deal.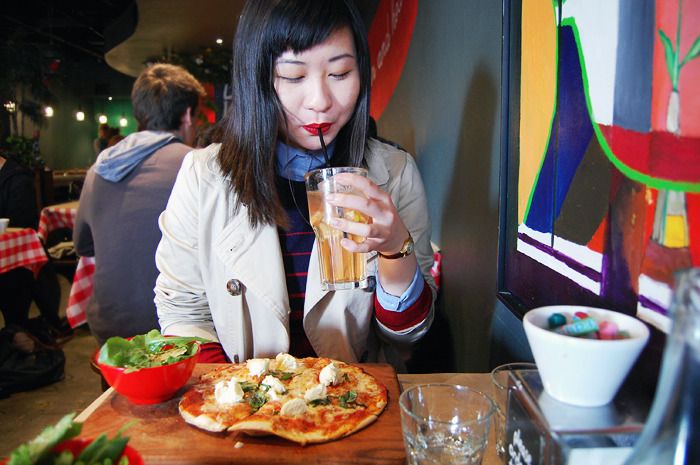 I have lots of difficulty when eating with lipstick on. Russian Red has amazing staying power, but I feel really self conscious about my lips anyway, so I contort them unnaturally and end up with lipstick on my nose.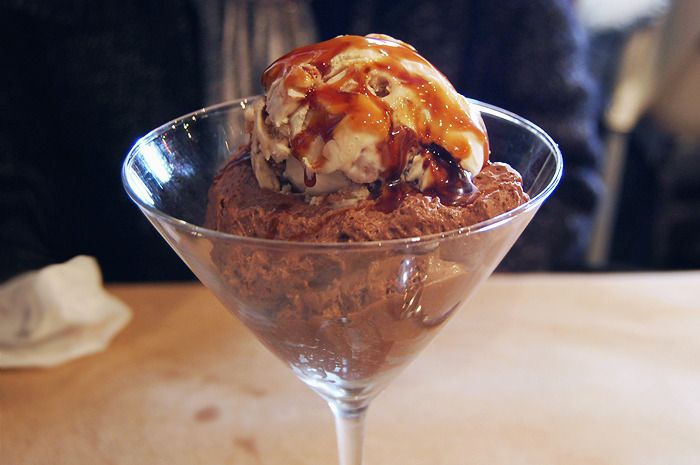 For dessert - chocolate mousse with peanut butter gelato and caramel. Heck yes.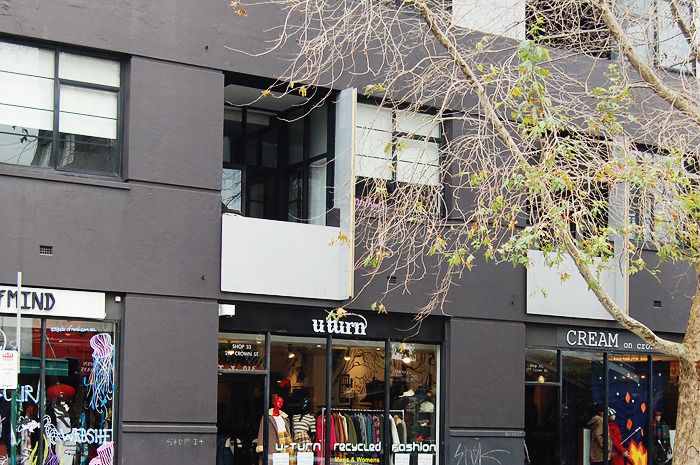 Surry Hills seems like the place to be for vintage shopping. I'm not sure about these vintage stores, because everything's quite expensive - I suppose you pay a premium for having all this nice stuff already found for you, rather than digging for hours in charity shops.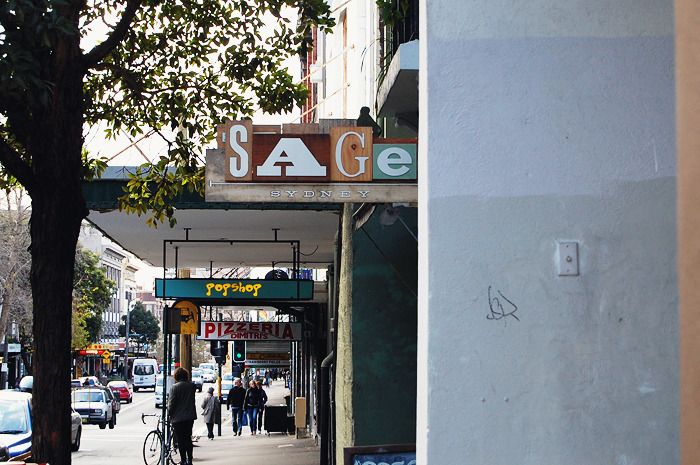 I didn't buy anything, but I had lots and lots of trouble walking away from a jacket which fit me perfectly. I keep thinking about it, so I might pop back sometime... though it might not be there.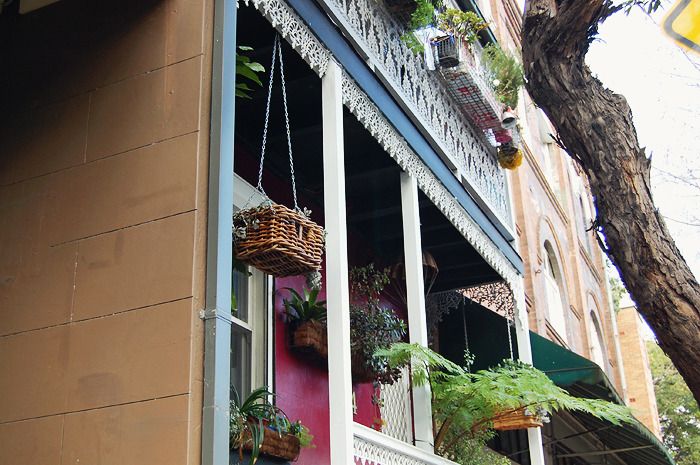 Afterwards, we did a lot of walking around and checked out cool little shops. Then it started raining on us. Gosh, weather.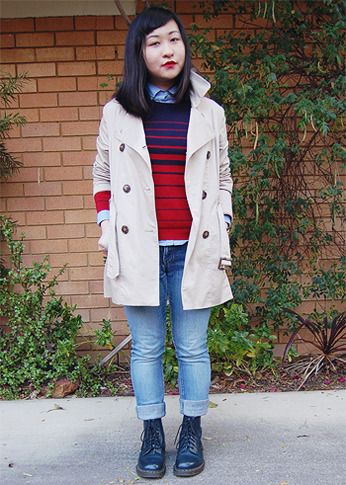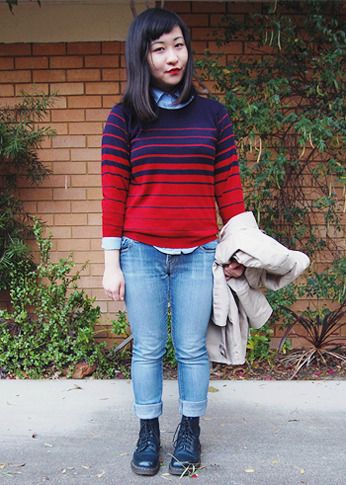 My hoarder self was vindicated after I dug these jeans out of the back of my closet... they were relegated a couple of years ago because they'd become too faded for my taste, but I wanted lighter wash jeans with the outfit (note the faded rectangles on the pockets - where I used to keep my phone!). The jumper and coat are my mum's (half the things I wear were scrounged from my mother's wardrobe - I should do a post), shirt is Zara, boots are Doc Martens.
I realise food has featured heavily in my last couple of posts... I'm not sorry!
// I almost forgot! Americans, hope you had a good 4th of July... guess what? I am probably going to inflict my presence on your country in January next year. I have relatives in the States and I'm long overdue for a visit. It's early days yet, so nothing's definite, but I'm already pretty excited!