Here's the outfit I wore the last two (!!) days, because I am shameless. You know when you can repeat outfits in a row because you're not seeing the same people? Yeah.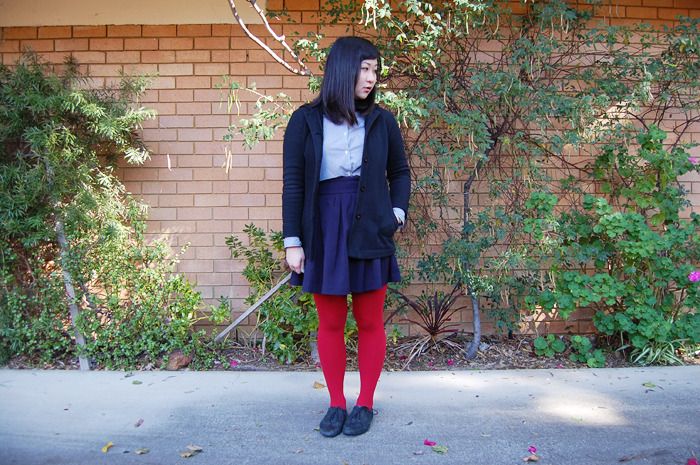 Shirt from Uniqlo, skirt is Glassons, coat is very very old (just sayin') Valleygirl, shoes are Topshop and tights from ASOS.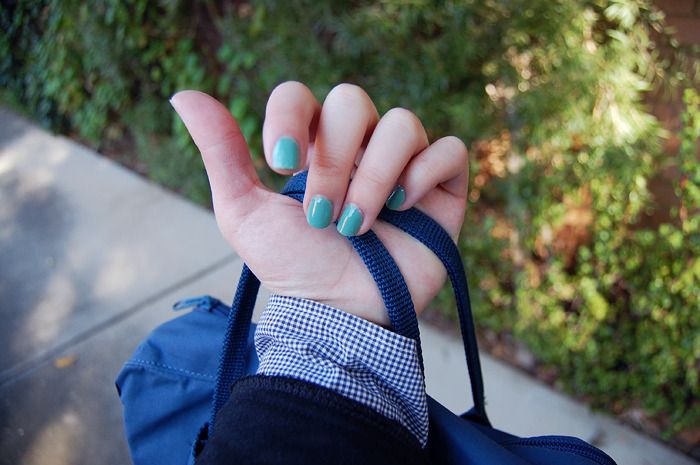 My favourite nail colour at the moment, courtesy of Jenny. It's Mermaid's Tears by OPI (just
what
is that name). I hardly ever paint my nails myself but everytime I go to her place she does the whole base coat, top coat thing for me. When the first chip appears I will cry a little bit inside.
In other news - today has been a very good day. Our new internet service has been activated - faster and wireless, finally. A Clash of Kings (the book after A Game Of Thrones) finally came in the mail (you should have seen me run/stagger to the post office with the collection card), so after this I'm going to lie in bed and read till I fall asleep. I'm so mad that it took all of three weeks to get here. Next time I might just pay that extra $7 and buy the book here to save all that pain.