On Saturday, we risked the maniacal-as-of-late Sydney weather to have a picnic in the Botanical Gardens for
Wai Lam
's birthday. Luckily for us, the day turned out quite nicely, although a little chilly in the shade.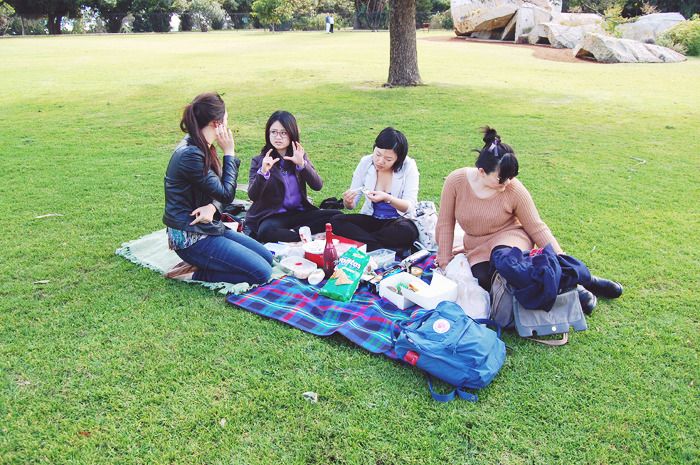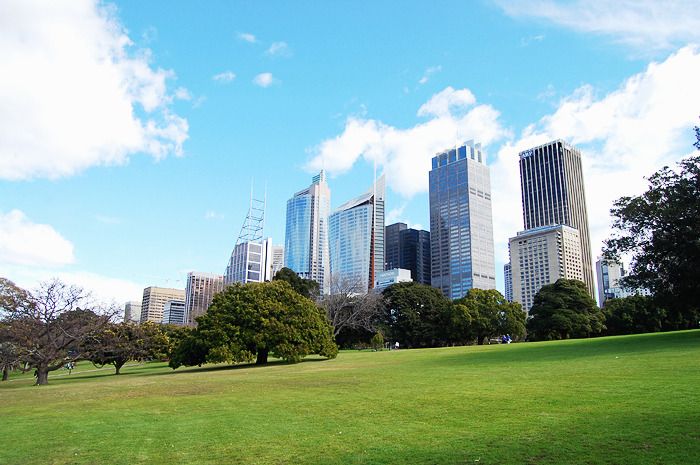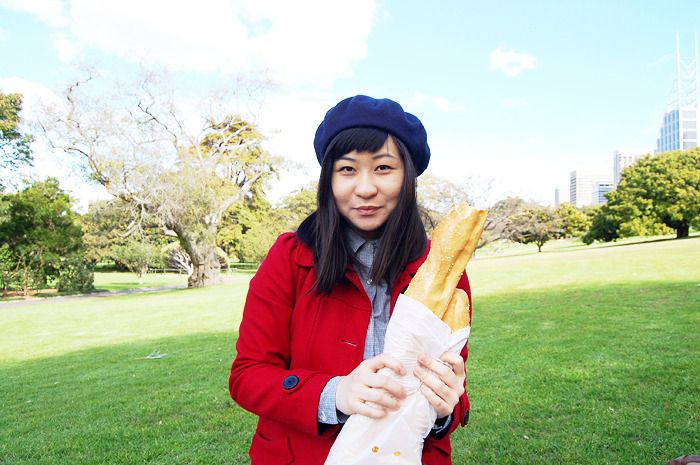 In a beret with baguettes - the beret was to stop my hair from getting too windswept, and I had no idea YY was bringing baguettes. But hey, when there's a coincidence like that you have to have a bit of a pose.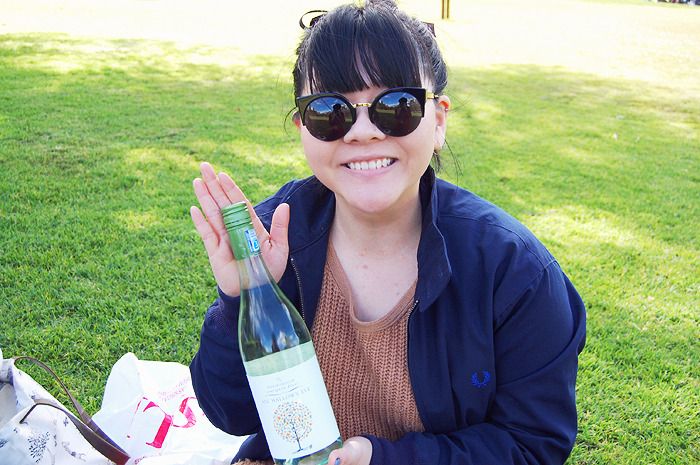 "Can we start drinking now?" - the question that sums up
YY's
life.
Profile-pic worthy.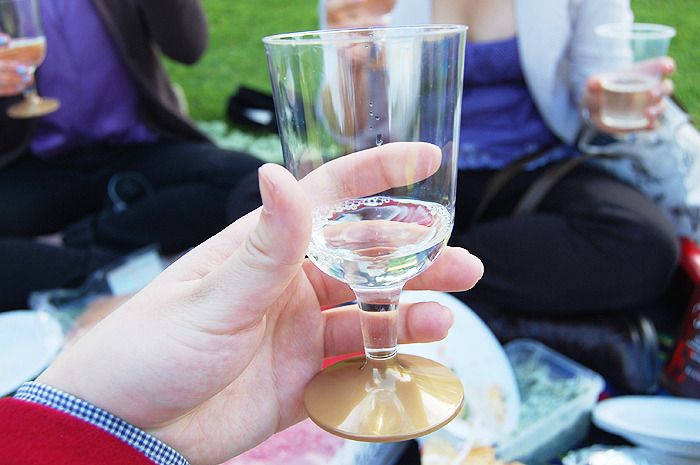 Classy plastic cups. I'm not much of a drinker but the wine was quite nice!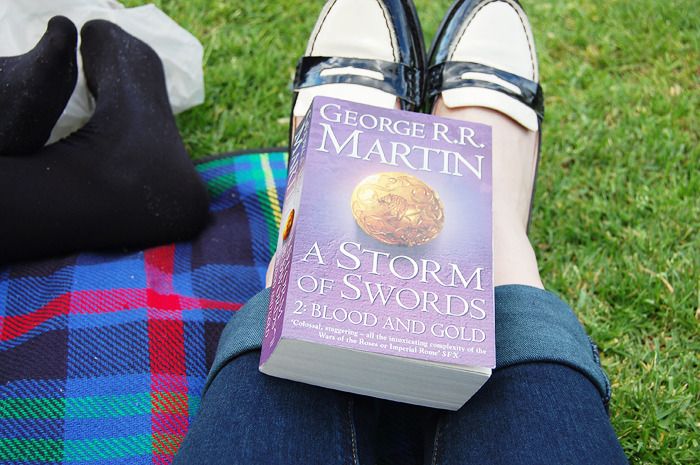 Continuing with this series (it's a life ruiner. It ruins people's lives).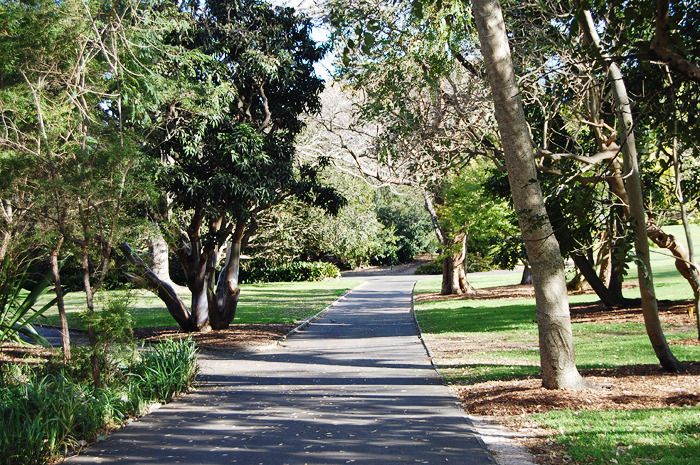 Stroll to the bathrooms. After this we just lay around for a while. Like well-fed cats.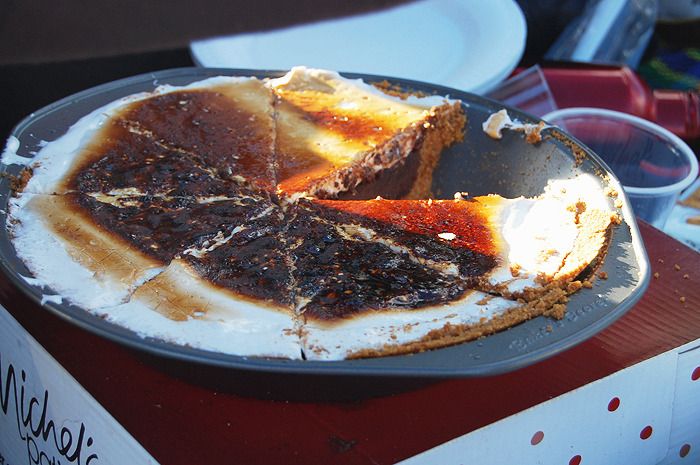 And then it was golden hour and time to eat again. Behold Tina's amazing s'more pie: graham cracker crust, chocolate ganache filling, home-made marshmallow top. Honestly she should just drop out of life and open a bakery.
Here's Jenny ruining a perfectly good photo.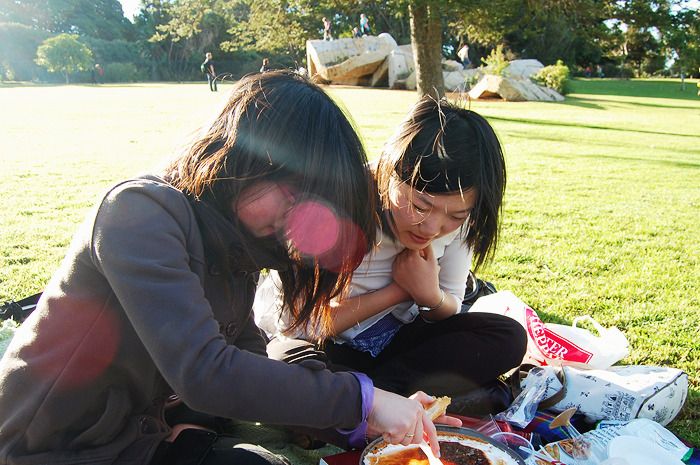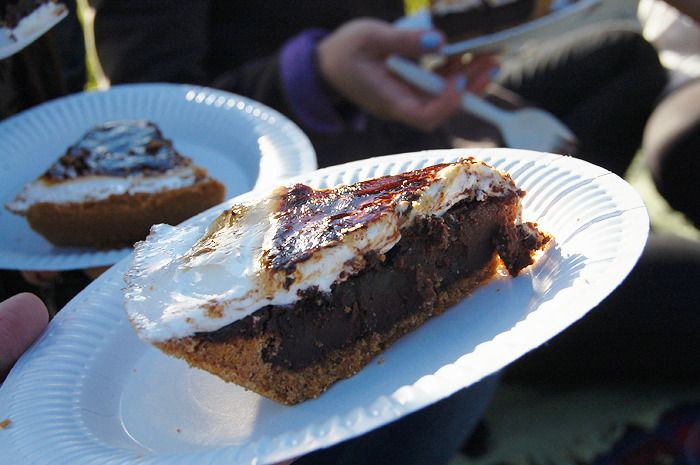 Oh god, it was so good. Profanity-inducing good.
Sunnies out.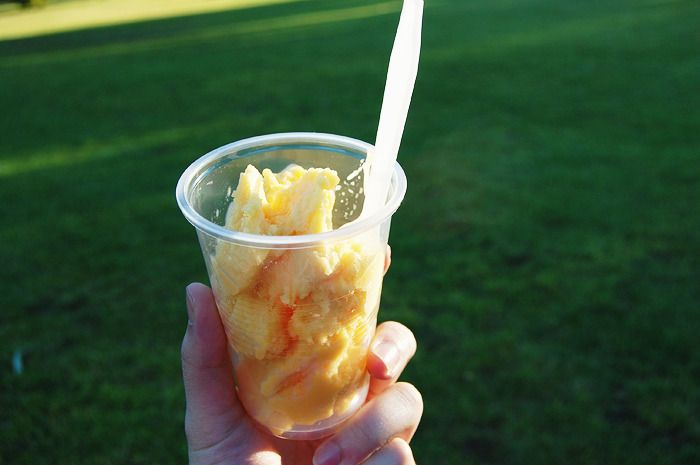 Then Mel showed up, bearing the gift of a tub of mango sorbet. It was glorious. The wind had picked up at this point and my teeth were chattering a bit, but it was glorious all the same.
I can't wait for the next couple of months to whiz by (can I skip them? Please?) for exams to be over and summer to be here so I can just do this all day everyday. I can already smell spring in the air. In other news, I'm going through serious Olympics withdrawal right now.