This was my Sunday afternoon tea. I'm using this post to introduce two things, really: the copy of
Aesthetic Magazine
I got in the mail the other day, and this chocolate chip cookie-cake thing in a cup.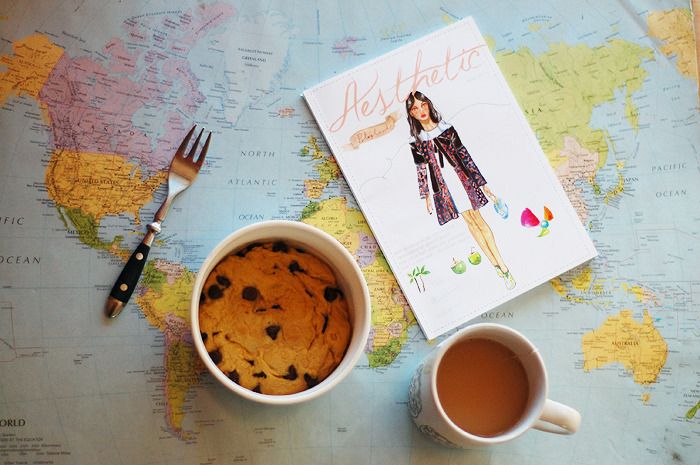 This is great if you've got a just-baked big-fat chocolate chip cookie craving, but don't have the time to make a whole batch (or if you're on some torturous portion control diet).
Melt 1 tablespoon of butter.
Add 1 tablespoon of granulated sugar, and 1 tablespoon of brown sugar.
Add 1 egg yolk
Add 3 drops of vanilla extract and combine.
And then a pinch of salt...
And 1/4 cup of AP flour...
Then a whole load of chocolate chips (depending on your preferred chocolate to cookie ratio. I like mine high).
Add this to a large mug or bowl, depending on how cakey you want it (I recommend a wide dish of some sort) and microwave for 60 seconds
Aesthetic is a magazine edited by
Michelle
, filled with illustrations by
Phillipa
and
Katie
as well as articles by quite a few familiar bloggers. If you like the look of it,
follow the Aesthetic blog
.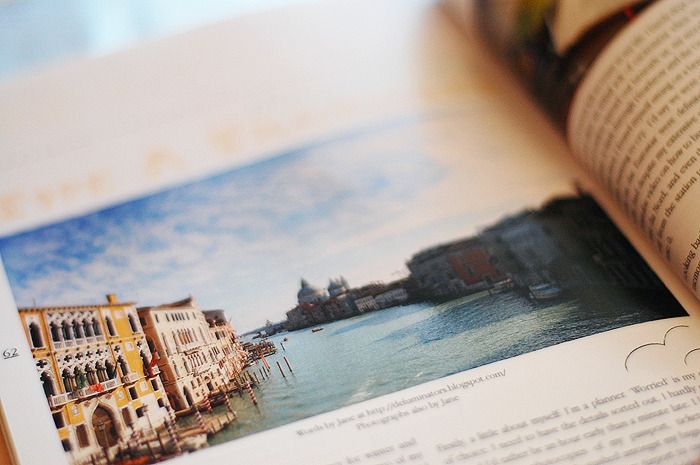 Surprise! Look familiar? I did a feature for the magazine where I rambled on a bit about my Eurotrip (which was a while ago now, but it's been a couple of months since I wrote it).
Yes, I'm aware it is now Tuesday. I've been busy, and this post is cutting into my sleeping time - I'll regret it in the morning!