It was a lovely day today, so I decided to go see a bit more of the
Biennale
before it ends this weekend. I'd already
been to see Cockatoo Island
in the mid-year break. I was all alone, but it was nice weather for it.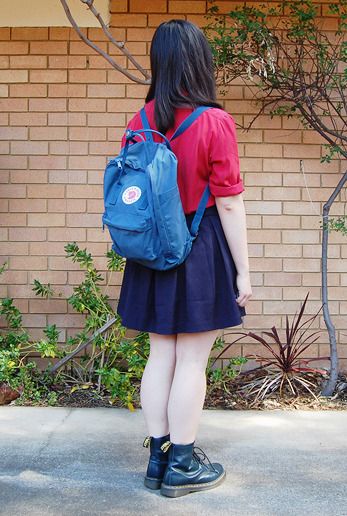 What I wore. Hooray for (blindingly pale) bare legs weather! Shirt was my mum's, skirt from Glassons, boots Doc Martens and Fjallraven backpack.
View of the Harbour from Circular Quay station. Not bad, huh?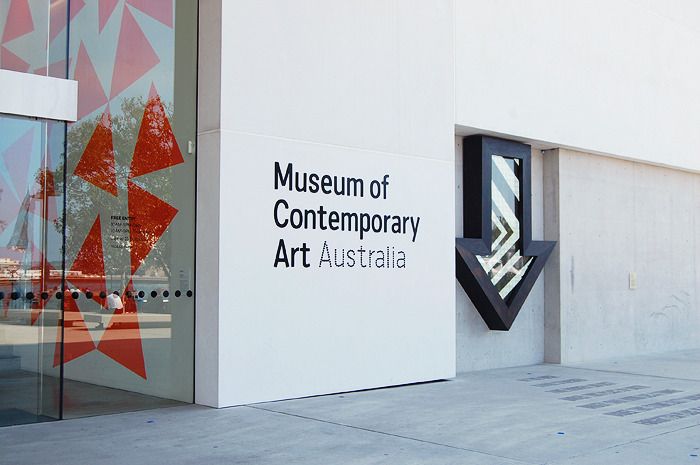 First stop: MCA. A lot of the exhibits were the same as the ones I saw when I went
last time
, but here are some that didn't make it into that post.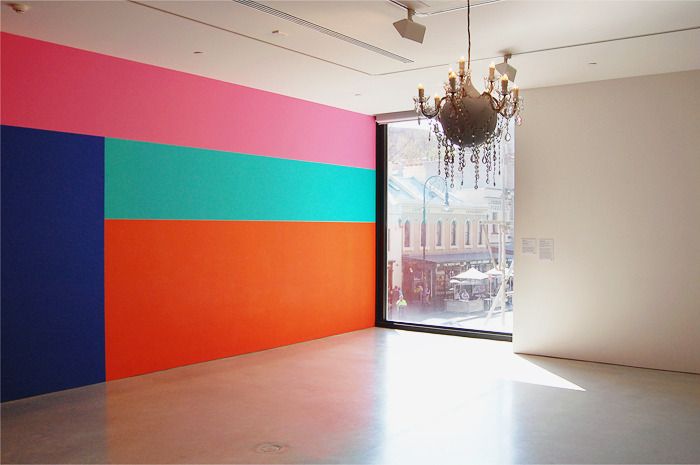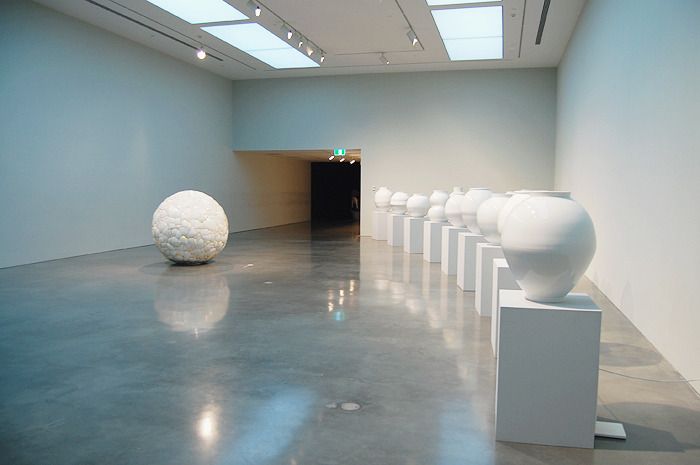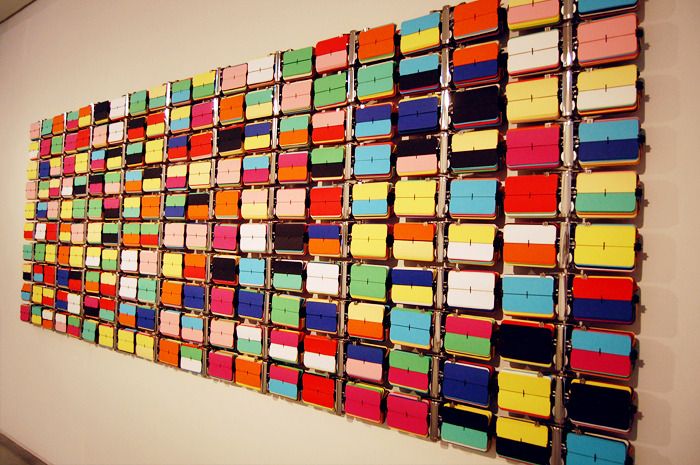 I think this one was new. The coloured rectangles kept flipping, like flip-clocks.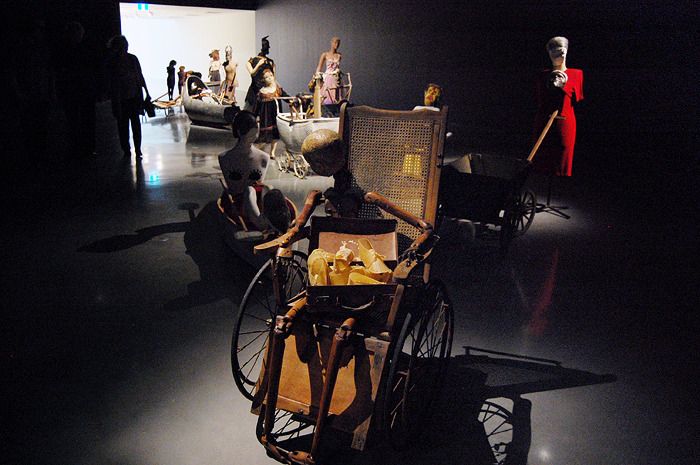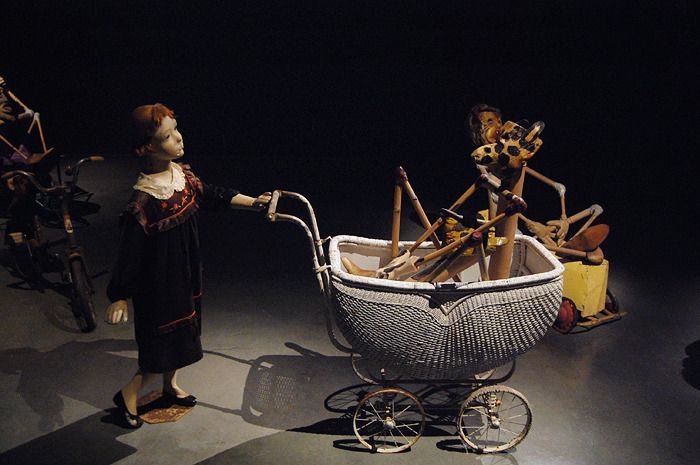 This was here last time, but I don't think I got good pictures of it. I really like it, it's spooky - it kind of reminded me of that scene in Toy Story with all the broken and mutant toys...
Next stop: Pier 2/3.
Who needs the Seine or the Thames?
Pier 2/3 is apparently the last undeveloped pier on Walsh Bay. I think the others are theatres, or homes of very rich people.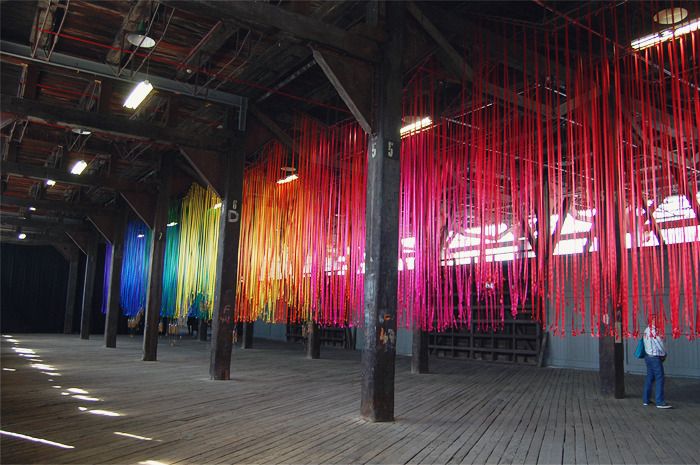 There were only three large-scale artworks in here, this was the only one I liked.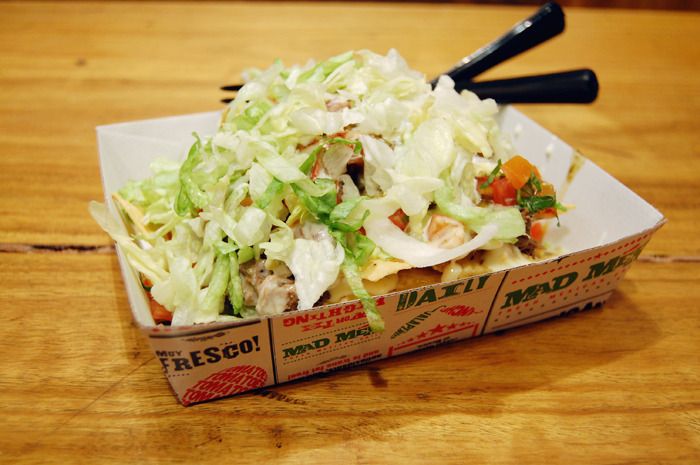 I walked back to Circular Quay and decided to reward all that walking with Mad Mex (am I ever not craving nachos?)