Well I'm back at uni now (four days in and I'm completely exhausted). One more term (and a whole load of exams) till summer starts! I have something a little extra to look forward to, because...
I'm going to the USA (for the first time ever) in December! A week in NYC (thus the guidebook), and then the two weeks over Christmas with my aunt and uncle in North Carolina and Ohio (I have been promised roadtrips). I'm particularly excited about the prospect of a white Christmas. Any tips/suggestions for NYC in particular?.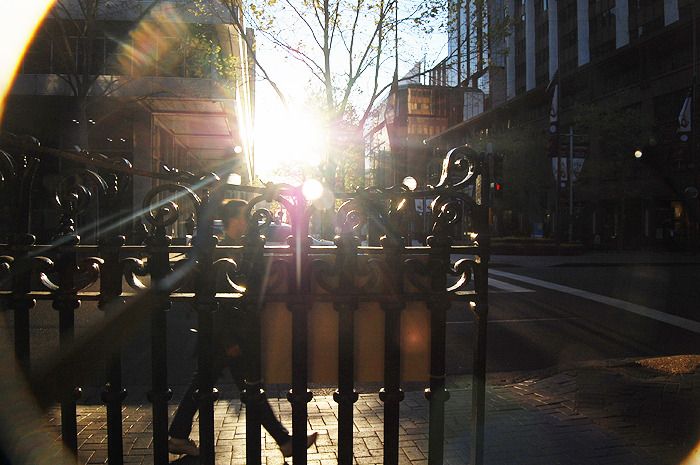 Martin Place during golden hour, as seen through
YY's
sunnies.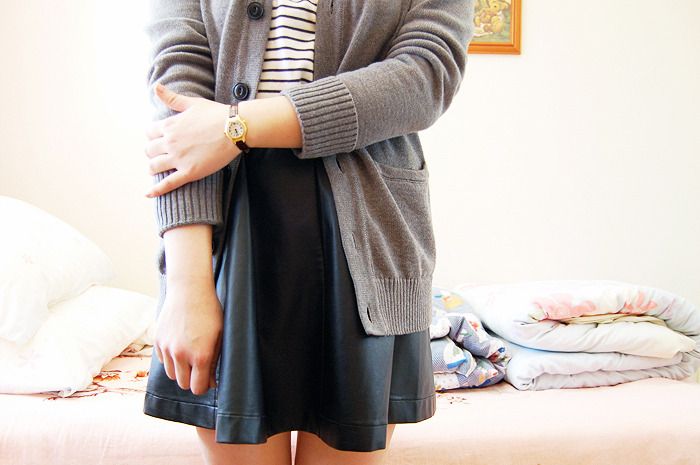 It has been more autumnal than spring-like after the couple of warm days we had last week. But it's meant to be 27 degrees tomorrow, so time to ditch the grandpa cardigan and bring out the dresses (well, until next week, when it gets cold again).