What can I say, I really paid for my Olympics obsession when it came to exam time. That's my excuse for only 2 posts in August - a record low, I think! Anyway, I'll make up for it, but for now, here's what I wore today to catch up with friends. It was gloriously hot, so I could wear an outfit worth posting; I'm pretty sure you guys have seen the entirety of my winter wardrobe.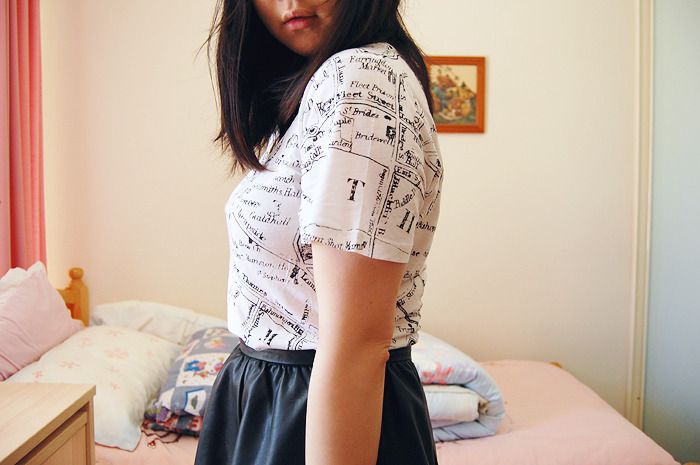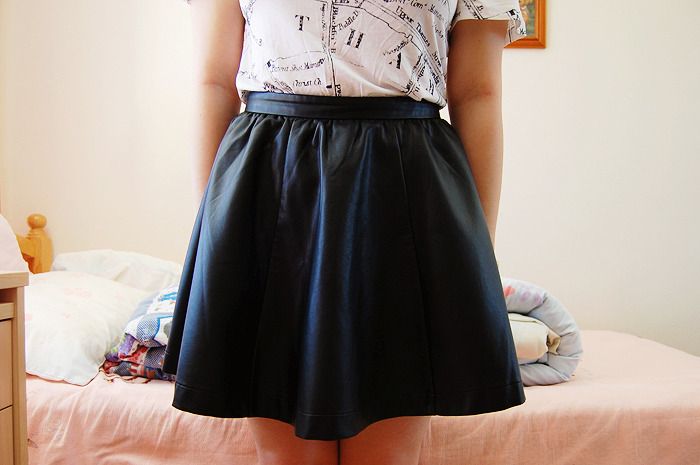 Tee and Cake tee via Topshop, skirt from Glassons. You might remember the t-shirt from
a few posts ago
. I pounced on this skirt in autumn but I don't remember why I wanted it so much, it's a little impractical.
I'm glad I've got a week and a half off now to enjoy the weather. A lot of my friends still have uni, though, so I'll be laughing at their pain while crying about having no one to hang out with.