... you know I'm finding life difficult to navigate. We're doing neuroanatomy this term and it's
hard
. I'm also very worried about final exams, especially the clinical component, because I seem to have the communication skills of a newborn baby, I still can't use my stethoscope properly, and will probably stab myself in the eye with a reflex hammer.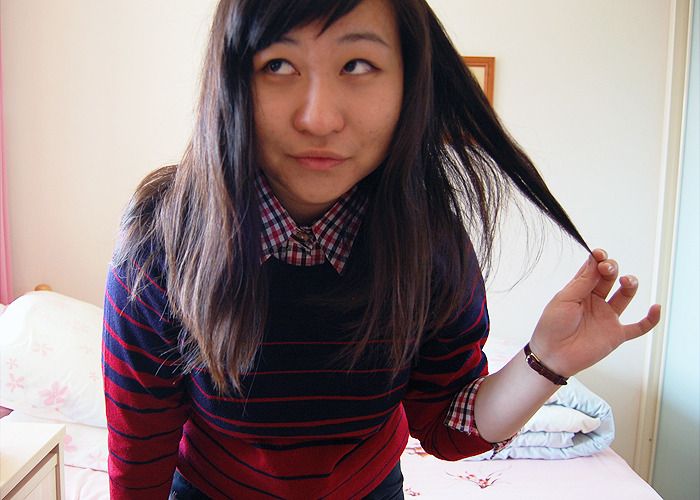 My hair and eyebrows are out of control. I'm growing my hair out because I haven't had proper long hair in seven years and want to see what it feels like. I also kind of want massive Zooey-Deschanel-in-New-Girl curly hair... At the same time, I prefer shorter hair, so I can't wait to cut it.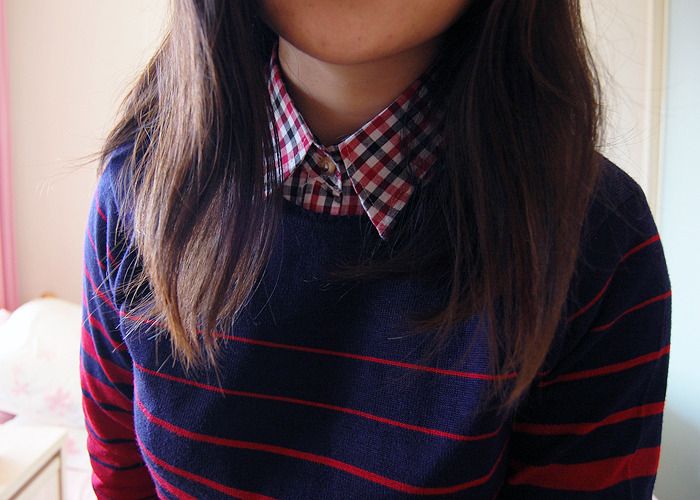 Both the jumper and shirt used to be my mum's. I was wearing a jumper yesterday, but today was 29 degrees. Where is the consistency?!
Wow that was a load of negativity. Something positive - I booked my accommodation for NYC in December! I've spent so many hours procrastinating by researching places to go. I've got a custom Google maps done with about a hundred colour-coded markers. Not to mention, I've already planned my first day in New York...? I really should be filling my brain with thoughts of brains instead.
Also, just a thank you to everyone who's still been commenting and following even though I'm not around as much! I'm going to return the visits asap.