The post is spoiler free, so feel safe to venture in if you haven't read it yet. I can't guarantee the comments section will be, though!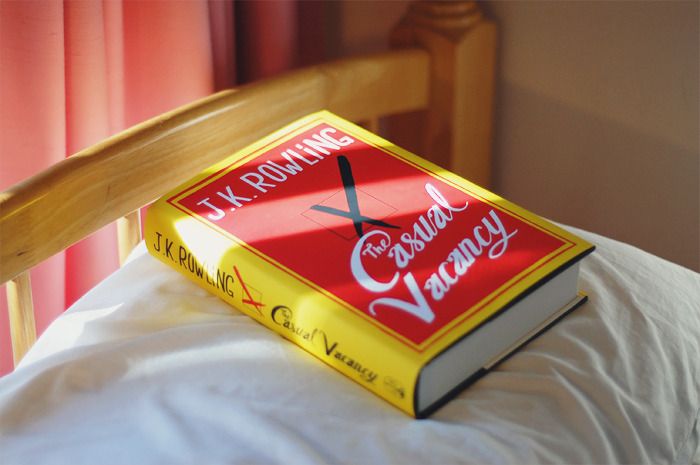 I took myself to the bookstore to buy a copy of The Casual Vacancy as soon as I was able to last week and finished it in a couple of days. I'm not feeling very eloquent, so I will just dot point my thoughts.
The plot takes a while to pick up, but the characters are interesting enough to keep you turning the pages for the first half of the book. There are quite a few of them to get your head around, but since reading the ASOIAF books I've been pretty good at this.
The book really is "darkly comic" in some parts, but in others, just plain dark: it explores some pretty heavy issues, and is at times very uncomfortable to read (which is probably the point).
On the swearing and graphic descriptions - I personally don't think she overdid it.
Swearing aside, there is some lovely writing in this book that even I can appreciate. And the style overall was very familiarly J.K. Rowling.
I don't feel that the plot twist was very elegant or clever (although I still felt like I'd been punched in the face). But the ending of the book was perfect.
So, to conclude, I thoroughly enjoyed it. Would I have bought or read it if it had been put out by a different author? Probably not. But like a lot of other people, I wanted to see what
this goddess
the queen of my childhood
J.K. Rowling had written. And to be honest? I'd read whatever she puts out.
Have you guys read it? What did you think? I'm dying to discuss my feelings.