This was my outfit for dinner with friends today. I am glad I wore a loose shirt because boy did we pig out. You know you've gone a bit overboard when the very thought of gelato makes you feel sick (I'll do a food roundup post sometime).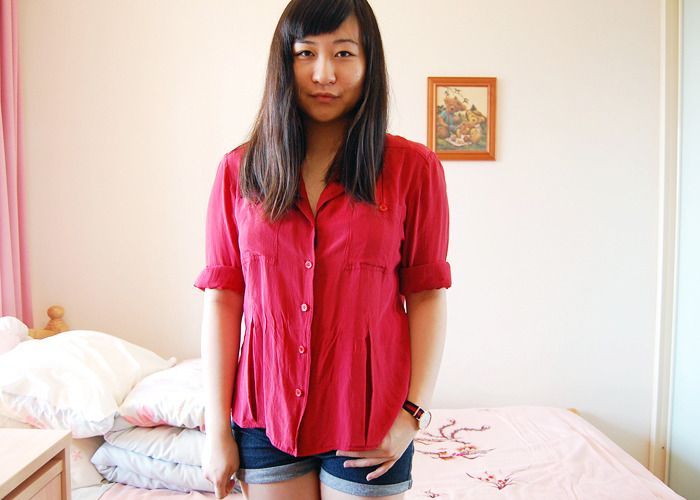 In general, I belong to the school of tucking-your-shirt-in but today was way too hot for that.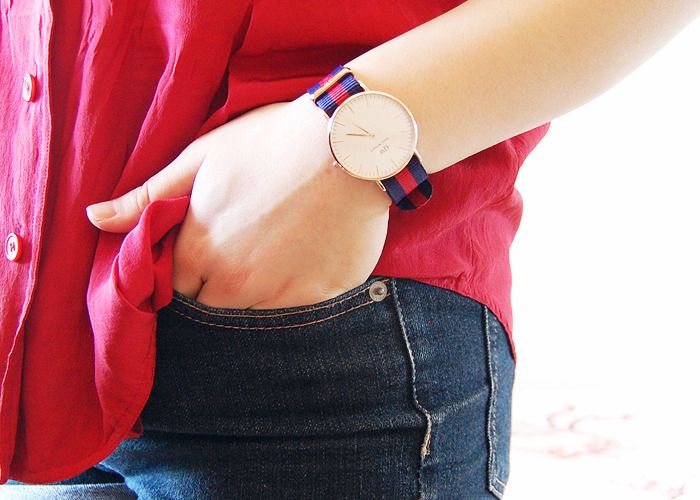 Watch is the
Classic Oxford Lady
c/o of
Daniel Wellington
. When they asked if I wanted to pick one of their watches to try out, my first thought was: "that's really nice, but I don't need a new one right now". Then I looked at their site and realised that my life was indeed missing a watch with a red-and-navy natostrap (as you might have noticed, those colours are the basis of my entire wardrobe, and I could not pass up the potential matchy-matchy opportunities).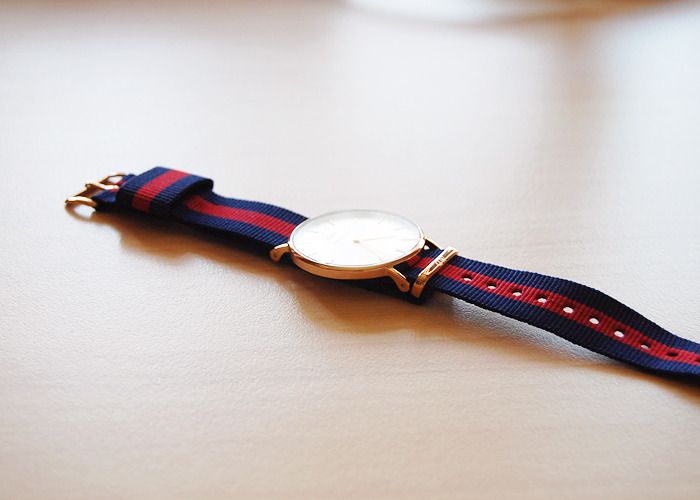 It's sooo pretty, I almost didn't want to wear it out (due to my habit of destroying things). The only drawback is that it doesn't have a second hand - I know a lot of people won't care, and some might like it that way, but as a med student, I need one to take pulse rates! So unfortunately I won't be able to wear this on the wards, but it will definitely be a fixture for uni days and weekends.
If you've taken a fancy to
any of their watches
(they also do leather straps if the nato ones aren't your thing, and the straps are interchangeable) you can use the code
jane
to get 15% off.