Well this "Create post" page is looking more and more unfamiliar. I am currently in exam hell, due to get out in the last week of November - if I survive that long.
Comfy top and jeans for my first exam on Monday, but I think I need to wear a t-shirt for my next one. I always get really flustered when doing exams. You know when you can't answer a question and you can
feel
that redness creeping up your neck?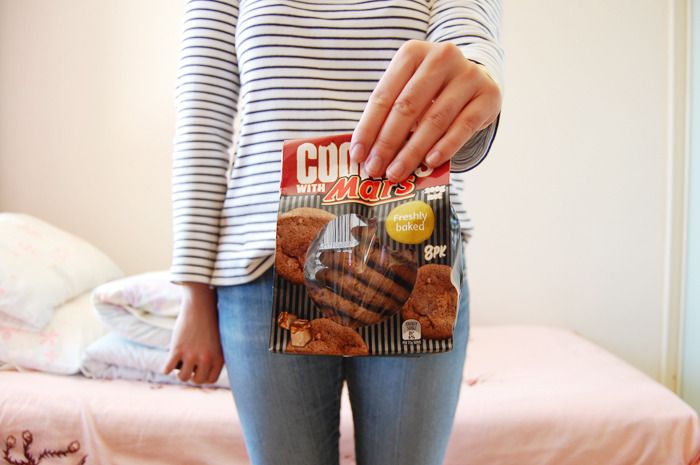 I got these freshly-baked Mars Bars cookies from Coles - they're ama-zing. I'm convinced my dad has been eating them (even though he denies it) because I don't want to face up to the idea that I had so many myself.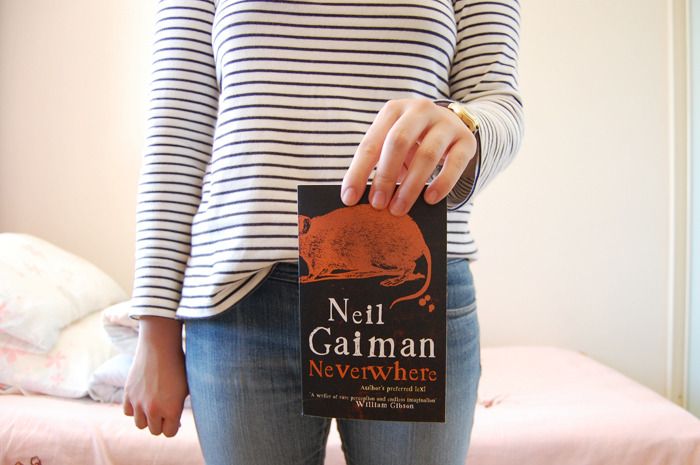 Neverwhere
by Neil Gaiman. I read more during exams, because reading before bed helps me unwind after studying. I came across this one in Rooth's
books set in London post
- I
love
books set in London. This one was great, it was fun recognising all those places (especially now I've visited a lot of them), and it's reignited my love for urban fantasy.
Summer is
so
close! I might get a post in here or there in the next few weeks, but if not, see you on the other side!