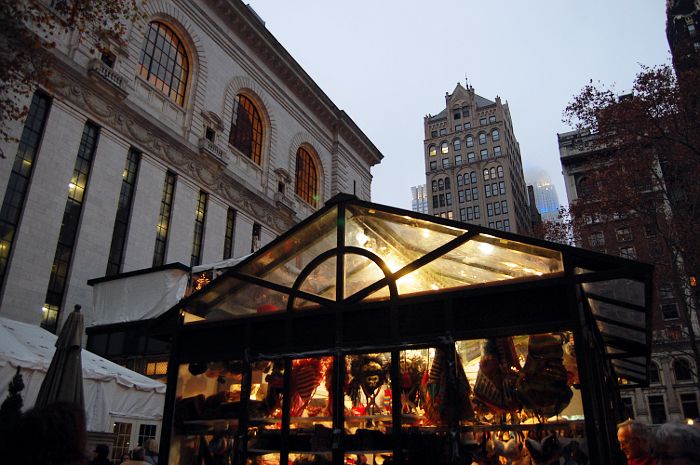 Holiday shops at Bryant Park, back in New York.
Just popping in to say Merry Christmas! I'm in Ohio now and while it's not snow
ing
, there is snow on the ground - that counts, right? I'm watching The Santa Clause while I write this up to get into the mood. Hope you all have a great holiday!