This is a scheduled post; I'm currently travelling in Europe! Here's to hoping it's been published properly.
So here's my Whitepepper smock dress in action; yes, I decided to jump on the smockwagon. This had been on sale at ASOS for a while, but I was dithering about buying it because even though I liked the style, I wasn't sure if it'd look good on me (I mean, if smocks can make willowy models look kind of pregnant...). I ended up taking the plunge, and I love it so much! Yes, my mother did think I'd bought a maternity dress, but on the flip side that very characteristic makes it the perfect dress for going to a buffet.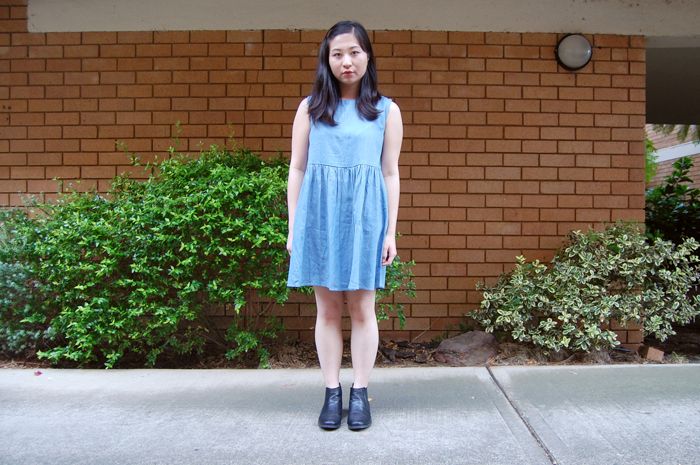 So if you're thinking about getting one and not sure if it's right for your "body type", I say screw that and go for it. I feel like "what to wear for your body type" tips just continue to reinforce that women's bodies need to look a certain way (e.g. make your waist look thinner, your legs longer, and your chest bigger, but not
too
big you strumpet). By all means wear what you feel most confident in, but don't let "the rules" hold you back!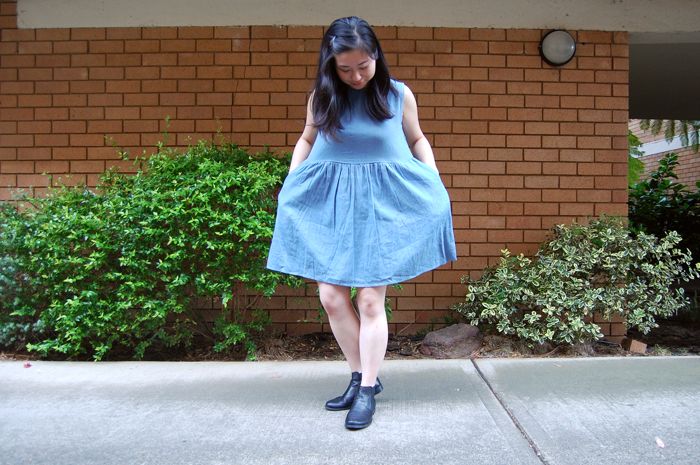 It also has pockets! This dress is really well cut (The Whitepepper obviously knows what they're doing). I got my normal size and it fits perfectly; I was also worried that it might be too short but the hem dips down at the back to give adequate coverage of my behind.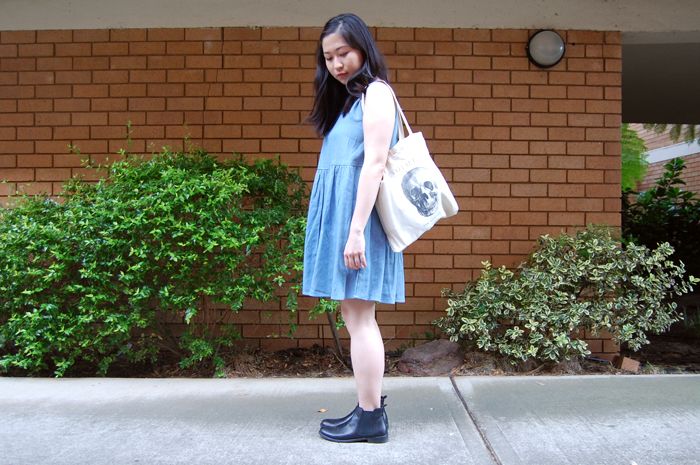 Dune boots and Evolution tote bag. I'm excited to layer this up when the weather gets cold. I'm thinking my favourite gingham shirt, black tights and Docs... or red tights and loafers. With a trench coat on top.