I haven't done an outfit post in a while, so here's what I wore to lunch today. Bad choice - that high waist traps a lot of heat and it was just my luck that I caught a tin-can train with no aircon (Sydneysiders know what I'm talking about). It was also the first time I've worn these loafers (from my
USA haul
), which means I'm now missing a bit of skin over my Achilles tendon. Ouch.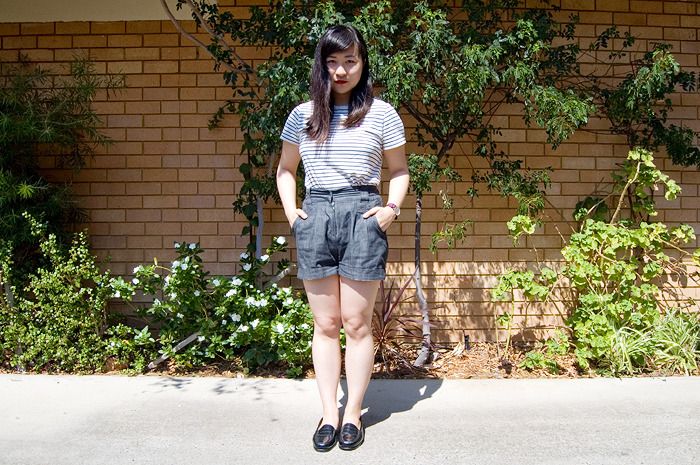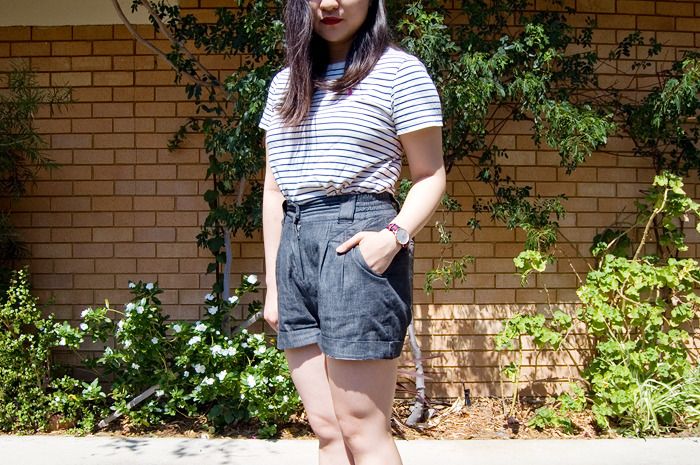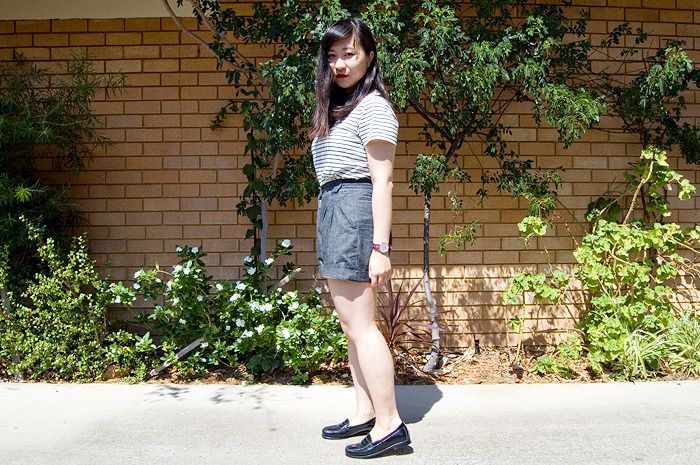 T-shirt from Ralph Lauren, watch c/o
Daniel Wellington
, shoes from Bass. The label on the shorts says Rest In Peace, but I don't think this brand exists anymore. Also wearing my one true love of lipsticks, MAC's Russian Red, which stays on while I'm eating (i.e. all the time).
As you might have picked up, I do a lot of complaining about the heat, so it might seem a bit odd that I'm going to
The Whitsundays
in two weeks! They're a group of tropical islands off Queensland; you might have heard of
Hamilton Island
or
Whitehaven Beach
. It was actually
YY
and Jaz's idea, I'm tagging along because I want somewhere to go. I'm getting really excited though - I'm looking forward to doing some snorkelling!