A roundup, to break the monotony of my America posts. Since I got back, I've been passing time by catching up with friends, inevitably over food, to fight off the
post-trip blues
(there is a Wikipedia page for it guys). I've actually got an essay due soon so I shouldn't be this bored, but the other night I found myself looking up plane tickets to London for this February (my heart is saying yes, but my head, friends and family are all saying don't-be-ridiculous).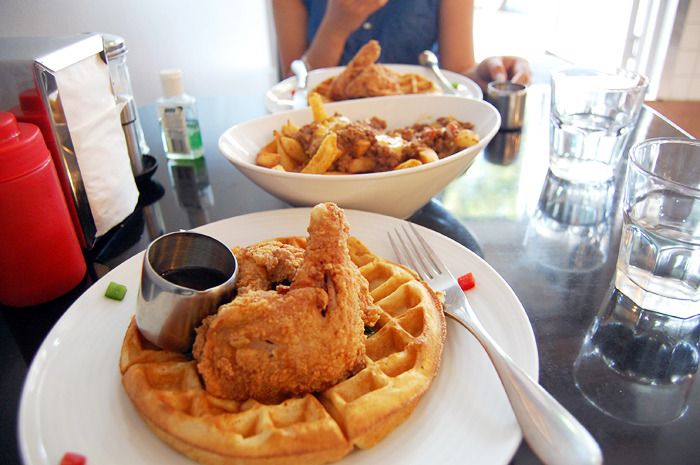 Fried chicken
on
waffles
(complete with maple syrup) at
Jazz City Diner
last week. I think I may have taken a year off my lifespan by eating this. It was nice in a weird way, but it's the chilli cheese fries I'm going to go back for.
Taking my
new tote bag and t shirt
out for spins.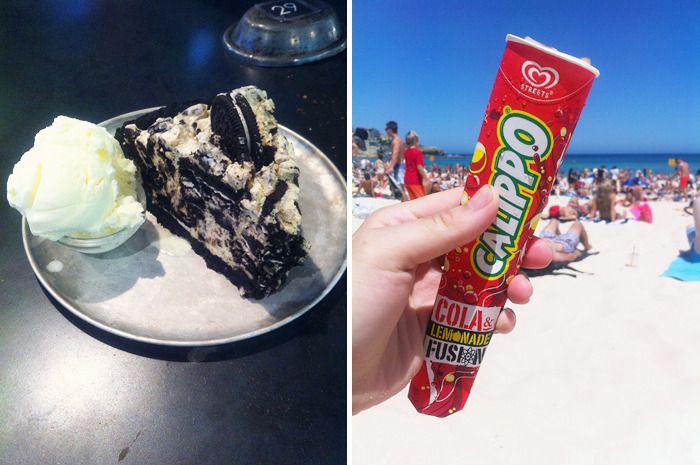 The oreo pie slice from Pie Tin that almost killed me / Very expensive Calippo on a hot Saturday on Bondi Beach. These girls walk around on the sand selling them for twice the usual price and my lazy arse can never resist.
Improvised a surprisingly good pasta bake for myself. It was basically bechamel sauce, bacon, and pasta, baked with cheese on top.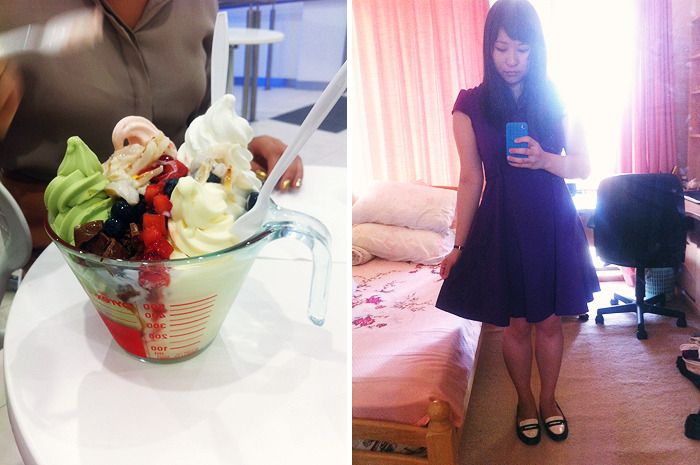 Massive shared froyo on Sunday night / my favourite dress of 2011 which I hadn't worn in ages.
Pizza with friends last night (over the last three days, I have eaten four meals of pizza) / pink grapefruit sorbet and the giant rubber duck that's in Darling Harbour for Sydney Festival.
Mix of DSLR and phone pics. I have really neglected my poor camera lately, but I've decided I don't entirely like seeing phone pictures on my blog so I'm going to give it some more love.