This was last Tuesday, but better late than never, right. Wai Lam found this place via Groupon, so we got a cheap lunch deal.
Momo
's main pull is pastrami, which I hadn't tried before (it was on my list of things to eat in New York, but I never got around to it).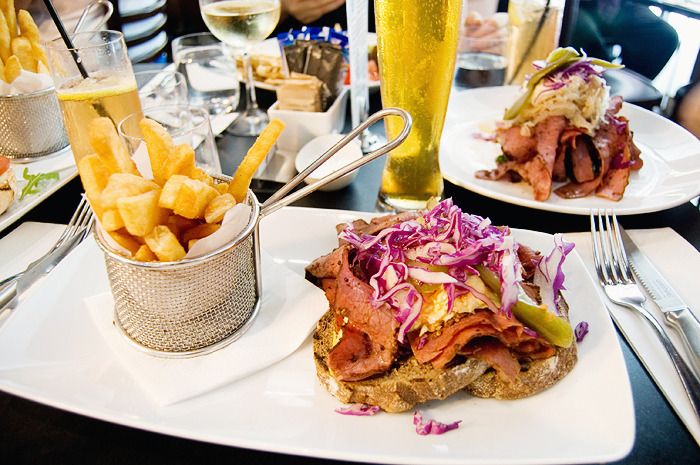 I got the New York pastrami and really liked it. Actually, looking at these pictures, I want some right now.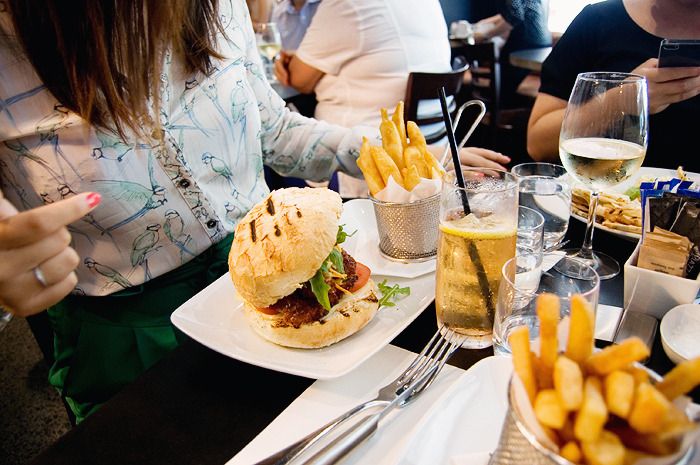 I was a bit jealous of Jenny's chicken burger.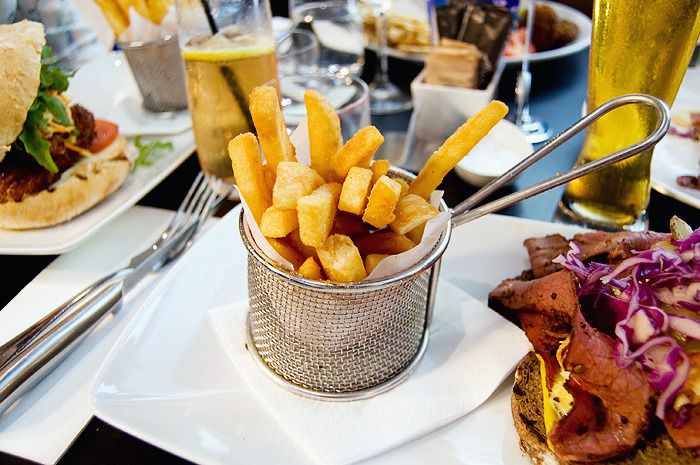 The chips were also really good (my fellow chip connoisseur YY agreed).
Happy long weekend! (Although, being on holiday anyway means it's more of an annoyance because everywhere is closed.) I basically did nothing for Australia Day yesterday - now that I think about it, I don't really have a tradition for it. What did my fellow Australians get up to?