Wai Lam
and I decided we were stuck in a rut when it came to hanging out (which basically equates to dining out), because we always end up eating at the same places. I'll admit that it's doubly difficult to choose restaurants with me, because I'm a very picky eater. We decided that this summer would be the Summer of New Things, and scoured
Urbanspoon
for good places we haven't tried before. We now have a list that we're determined to tackle.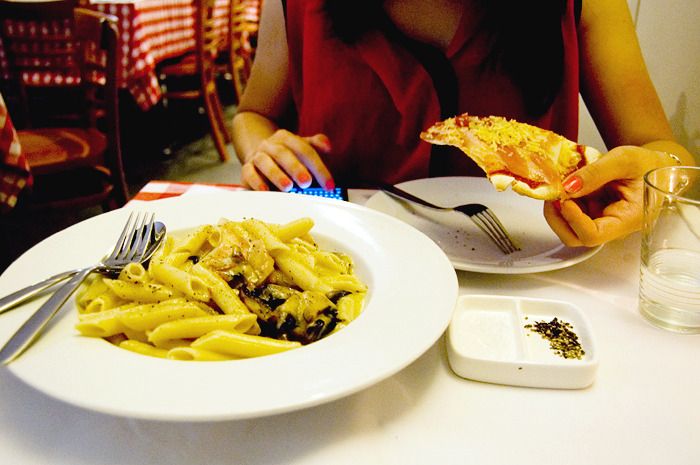 This is how we found ourselves at Lucetta last Saturday, an Italian restaurant in The Rocks. In the spirit of Trying New Things, I let Wai Lam order a pizza with prosciutto and potatoes on it (my standard is Margherita).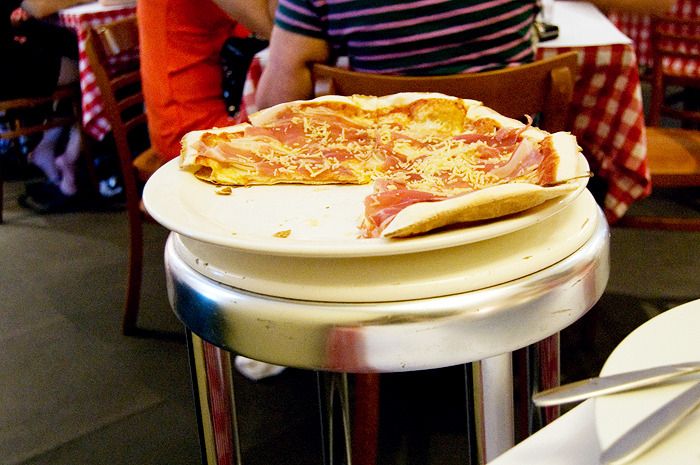 The pizza had to go on a stool because the table was too small. I can't say I really like prosciutto, though...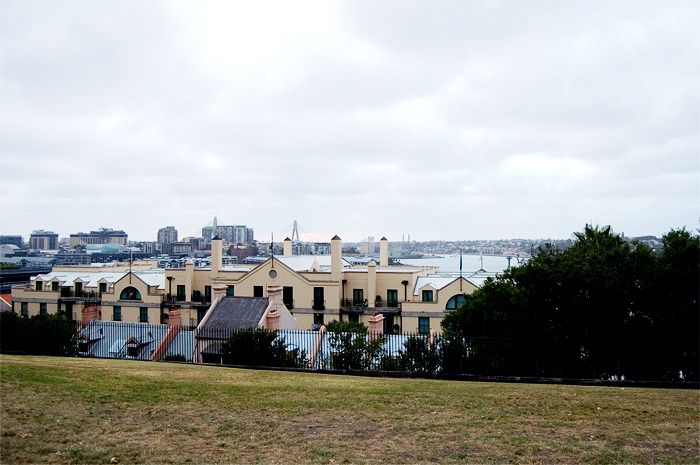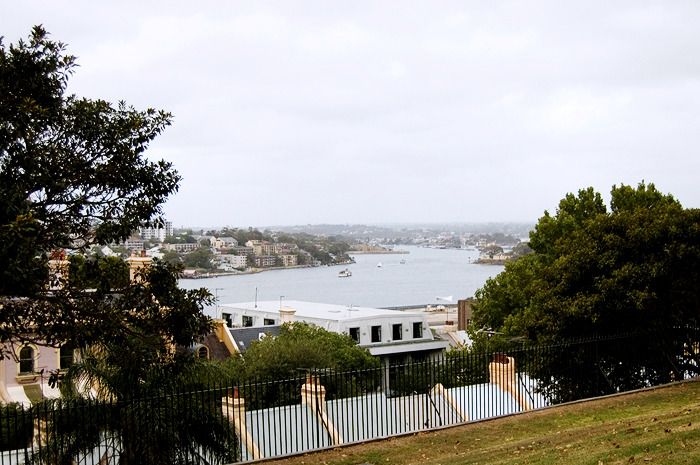 To burn off those carbs, we walked to Observatory Hill. I'd never actually been there before - second new experience of the day.
My tiny friend. The building is Sydney Observatory, where you can look at the stars through a telescope.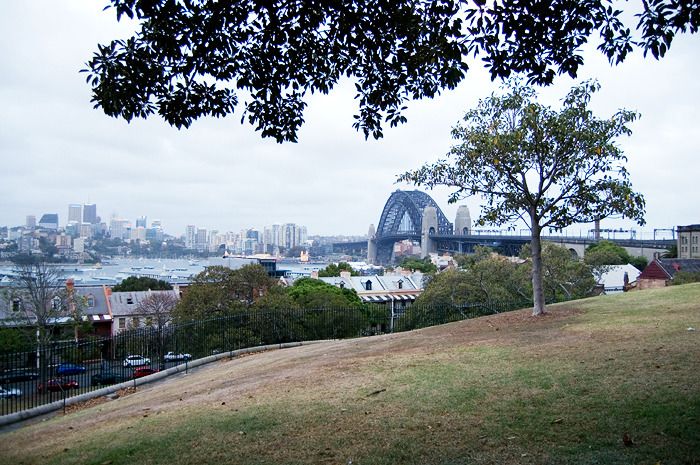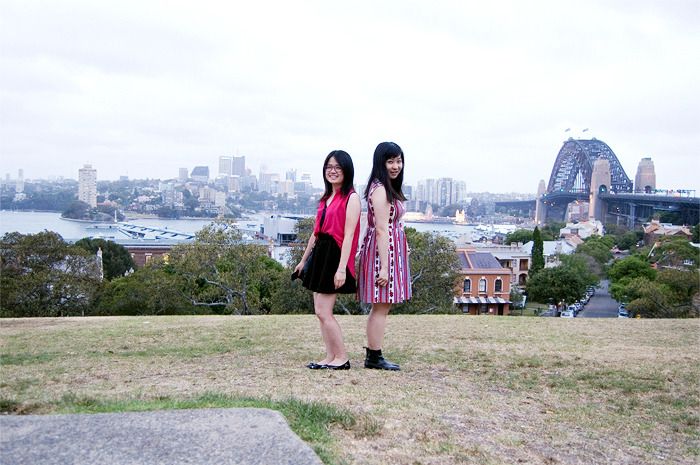 I happened to have my camera remote on me.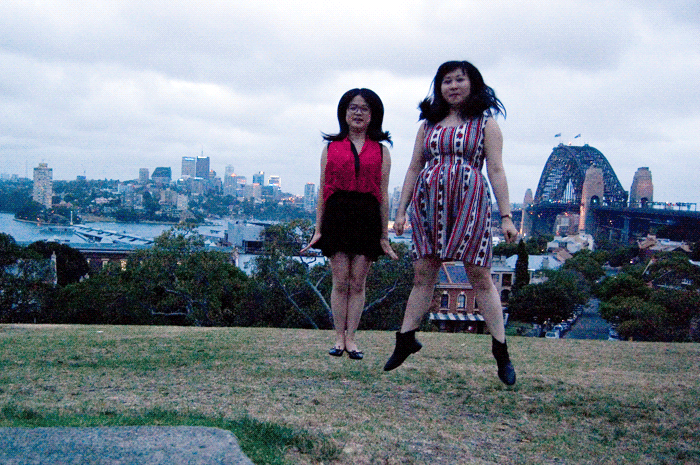 Our attempts at a levitation picture... obviously I'm very graceful and apparently WL can only jump so high.
We spotted the entrance to the stairs up to the Harbour Bridge nearby, and since neither of us have ever walked over it (although we've been Sydneysiders all our lives), we thought we'd do just that. Third new thing!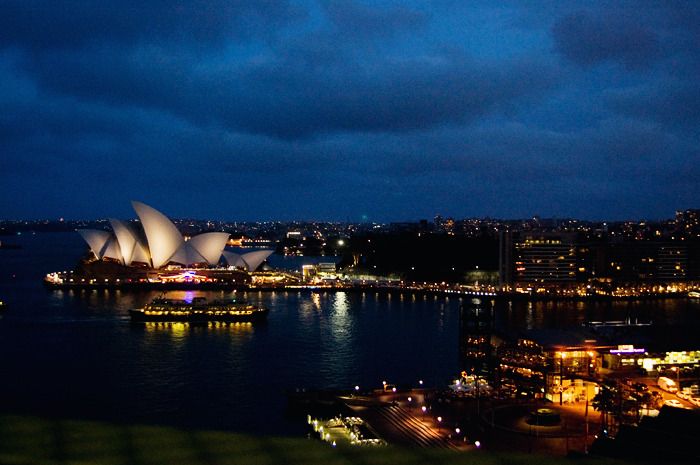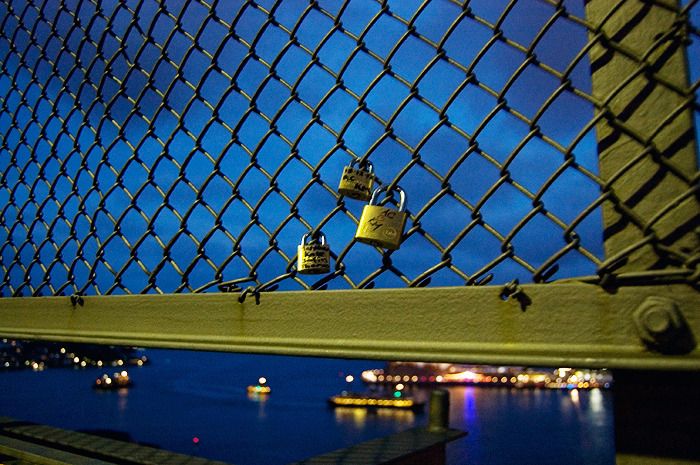 There are actually a couple of clusters of
love locks
. I like them, they should definitely become a thing on this bridge.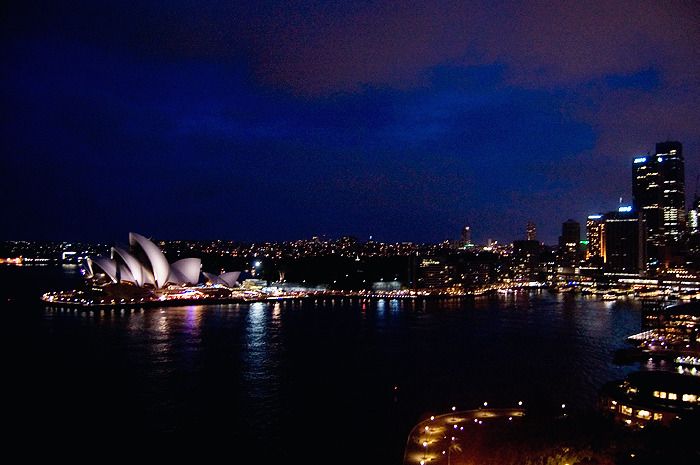 Okay, so we didn't end up walking over to the other side, because there was nothing over there we wanted to see. We hadn't even walked halfway before we decided to go back to The Rocks.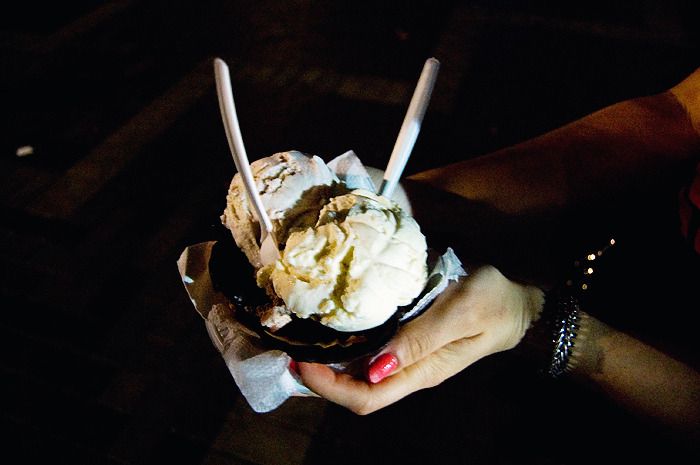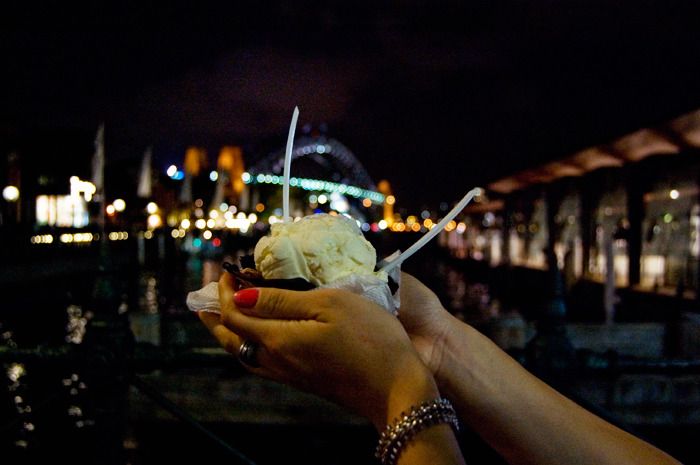 We ended up sharing a waffle sundae at Circular Quay. Afterwards, we felt so guilty that we walked back to Town Hall to catch the train.
If you didn't notice, the layout of the blog is a little different. I've become a bit attached to this sidebar image, so that's the same. I think the last layout was the longest one I've ever kept in all my years on the internet, but changing it yesterday reminded me how much I love playing with CSS, so further tweaks may come soon.