Here's the first set of pictures from my USA adventures! I have a
lot
of photos from my trip, so this is going to be the first of three (very overloaded) posts on New York alone. This is actually my least favourite set of pictures out of them. Some context, for those not in the loop - this was my both my first time in NYC and first time travelling alone.
Day 1
I arrived at 7am, but spent the entire day at my accommodation, waiting for my delayed luggage. It ended up coming at 5.30, so I technically did have time to explore beforehand; but the only pants I had were the saggy leggings I'd worn on the plane (and I was too emotionally and physically drained to try going out afterwards). However, the day had one redeeming feature: the view of Manhattan from the plane was
amazing
. The sun was rising while we flew up along the west side of the island; there was just a little bit of cloud and mist, and I could pick out every single building. Probably one of the top ten best sights in my life. I couldn't take a picture, though, because it was seatbelt signs on and all electronics off!
Day 2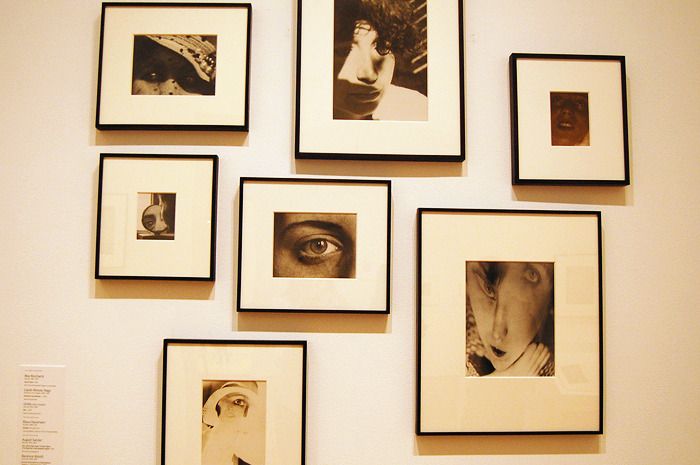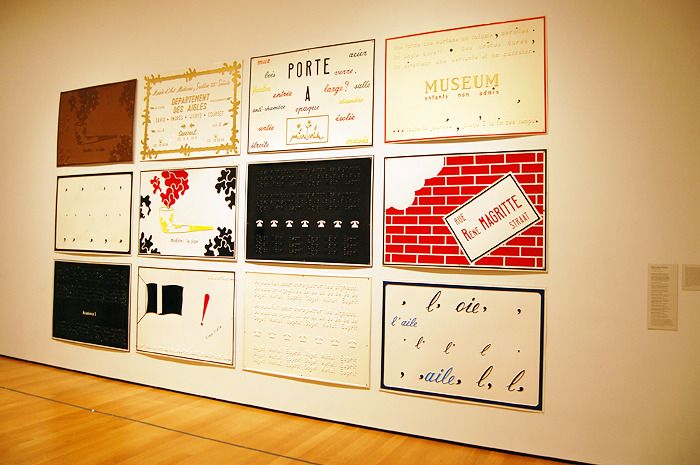 I started the day off at MoMA. I was still a little nervous about being alone, and I figured that an art gallery would be a nice, controlled environment where I could get used to the feeling.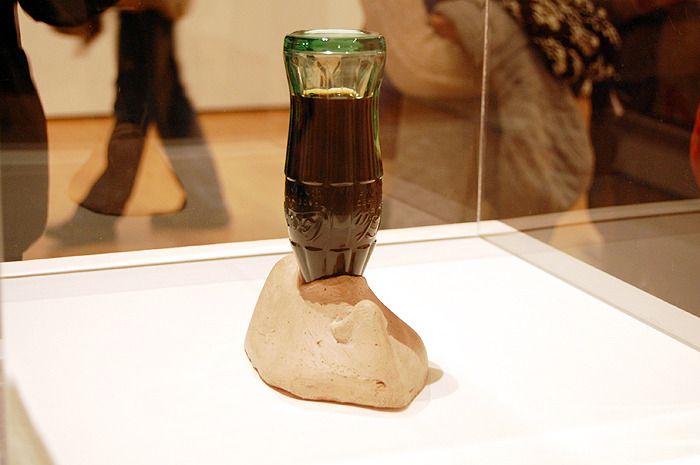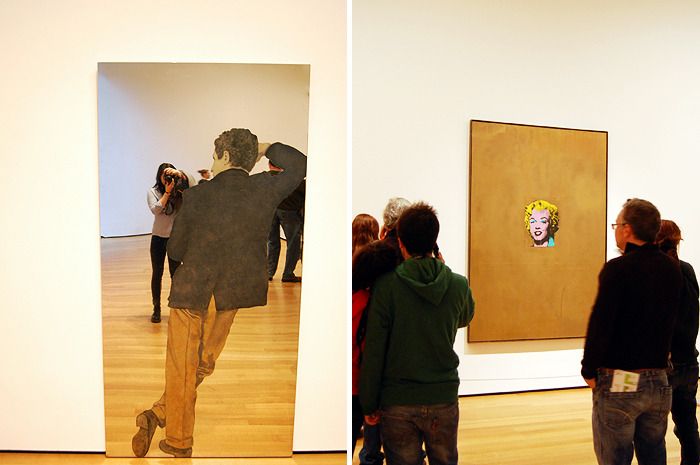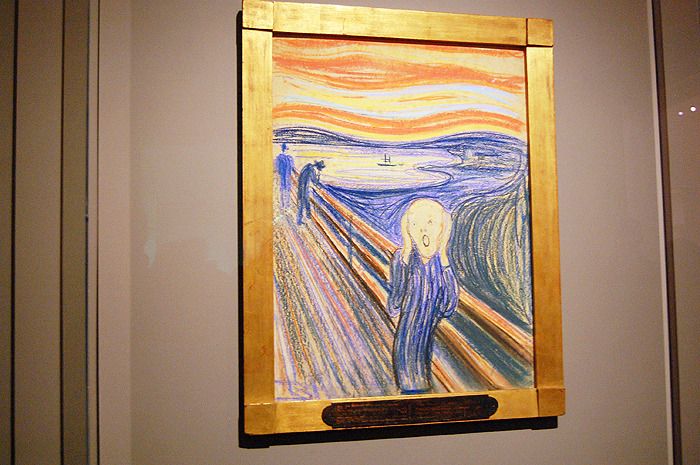 This version of The Scream is at MoMA right now.
Afterwards, I shopped my way down 5th Ave. Being a Saturday close to Christmas, it was absolutely packed. I stopped by the Rockefeller tree, but I didn't even think about ice skating - with my luck and coordination, I probably would've broken a leg.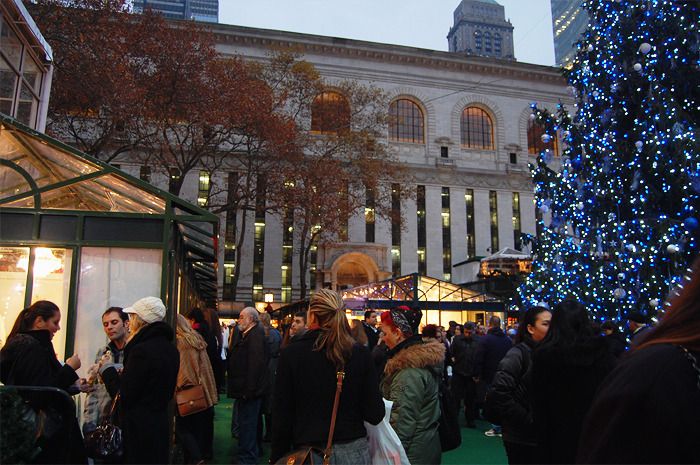 I continued down 5th Ave until I got to Bryant Square and its holiday shops. I ate a pretzel and watched more people ice skate.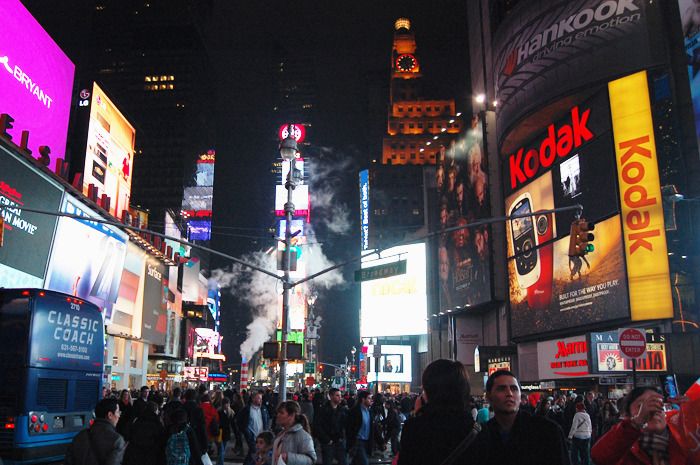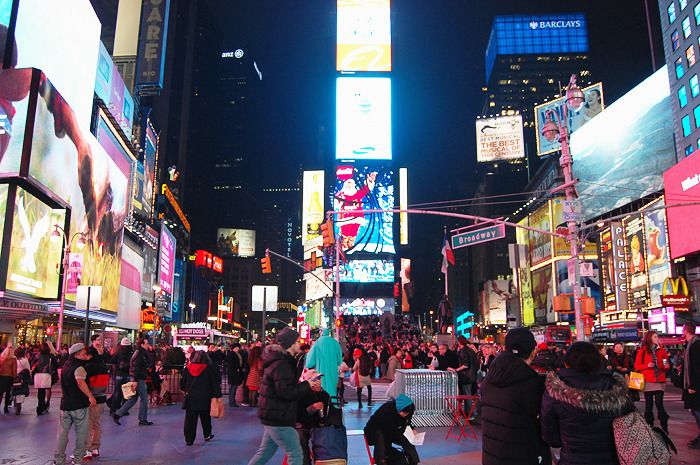 I finished my day at Times Square. Like I said before, I don't even care what people say about it, I loved it. I'm not sure why; I didn't even go into any shops and I would usually find the lights and crowds oversitmulating, but for some reason I liked the atmosphere.
Day 3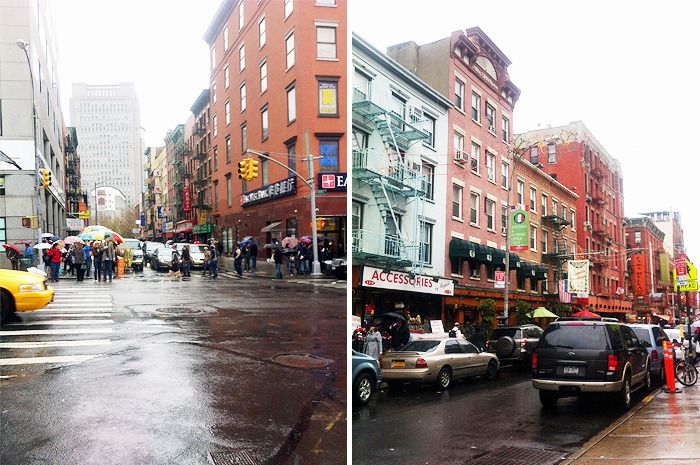 I took the subway down to Canal St and walked around Chinatown and Little Italy.
Then I shopped up Broadway and explored Soho. The loft buildings are as amazing as everyone says. The shopping's not too shabby either.
The original plan had been to walk up to Union Square, but I was exhausted so I cheated and took the subway. There were Christmas markets here as well. This waffle stall had a long line and everyone who walked past made a comment on how amazing they were, so I decided to give it a go. Not that great, to be honest!
Afterwards, I took a look around the markets and did some shopping at nearby stores.
Day 4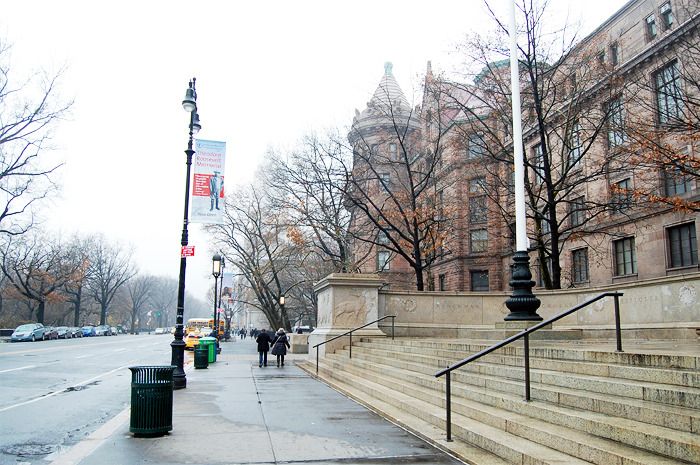 I started off at the Museum of Natural History (well, after accidentally taking the express train up to Harlem). The museum is a really big, imposing building, and the fog made it look even better.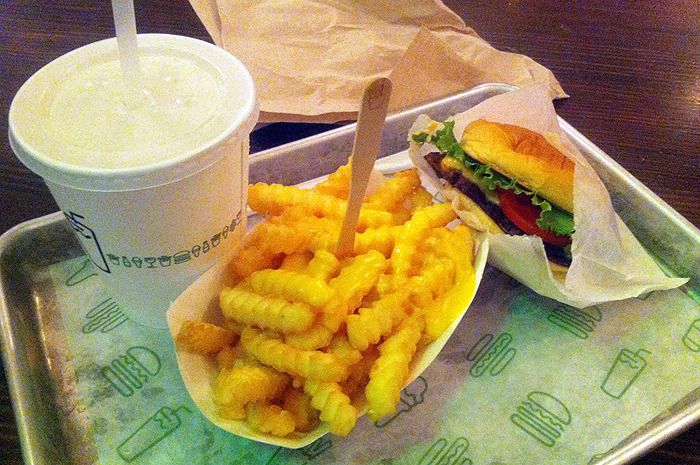 But before I went in, I decided to beat the lunch rush and check out Shake Shack, which everyone raves about. The burger was quite nice, but the cheese fries so-and-so.
I love natural history, so I ended up spending the whole afternoon there. By the time I got to the top floor, jetlag had caught up with me and I was basically as dead as the dinosaurs. I don't think it was even 5pm, but I decided to throw in the towel and just go home. Doesn't matter if it's Sydney or New York, I lead a loser life...
Hope you liked this post... because there's a lot more where this came from.