The title sums up my Thursday evening. The original plan was just tacos with
Wai Lam
and Tina, but we collected more people (and the rest of the food) along the way.
El Loco has a popup place going on at the Opera House until the end of January. The space is Mexican themed and seems to be pretty cool. I say "seems to be" because it was really crowded, so I couldn't get a feel for the place.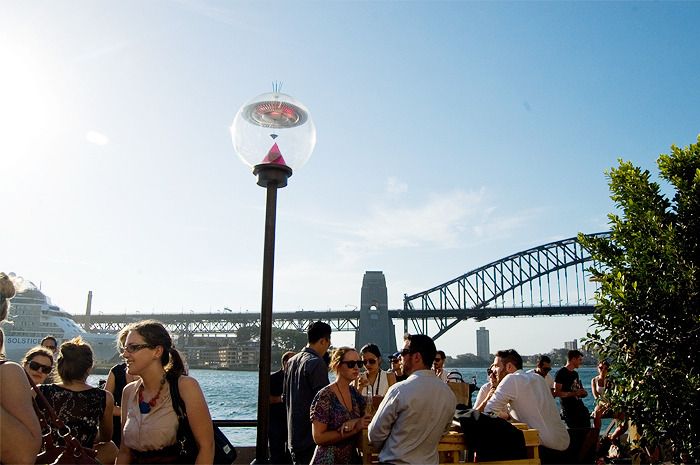 It was full of
old people
business people in thank-god-it's-
almost
-Friday mode (being on holidays, the day of the week doesn't really matter to me right now). The sun was searing but at least the pictures turned out nicely.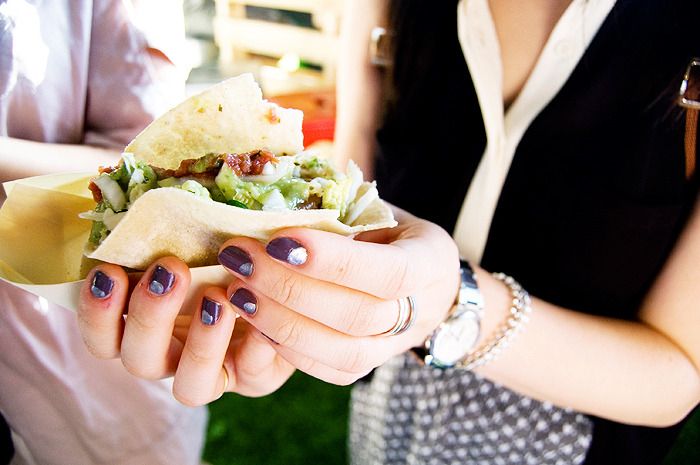 The tacos turned out to be quite tiny. This is WL's seafood one, which she wasn't much impressed with. I got the beef, which I liked. Because we were still hungry and didn't want to continue standing around in the sun, Alice (who we'd bumped into on the way from the station) suggested a place for pizza and drinks.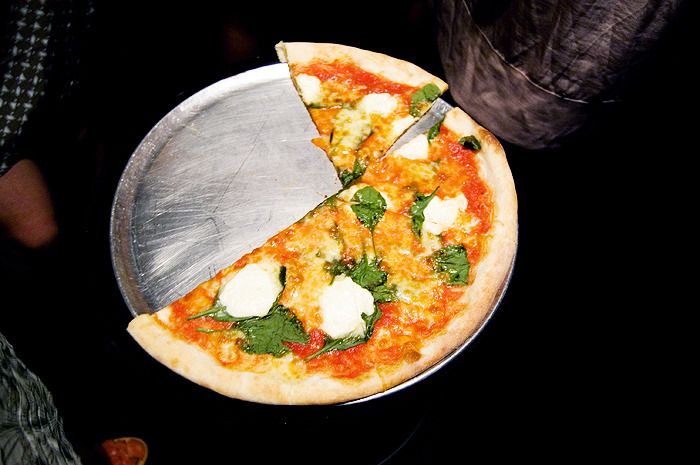 Frankie's Pizza is a pizza joint/dive bar near Wynyard. It's at basement level and doesn't look like much from the outside. The pizza there is really good, but we had to eat it standing up because the place was packed as well. We'd moved onto frozen margaritas when Jenny and
YY
joined us (and had the pizza above).
Tina.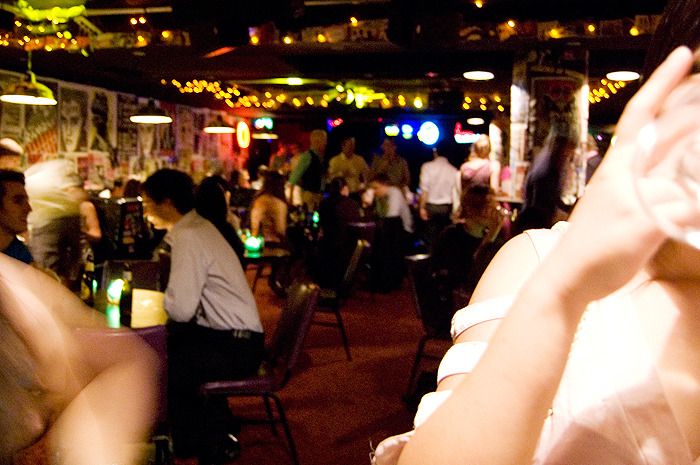 Unfocused, but the only picture of the place I have. After Alice left us, we all ended up at McDonalds for dessert/further food (hands up longtime readers who saw that coming!). Hey, at least there was lots of seating there. Moral of the story: don't go anywhere nice on a Thursday night if you like to sit down.
Last Friday was the hottest Sydney day on record at 46C (115F). I just stayed at home and shuddered/laughed at the thought of people at Big Day Out (or out at all, really). I'd rather have -20C and snow over that anyday!