It's been quiet around here, so here are some pictures from my phone. I'm loving my new iPhone for photos when I don't happen to have my camera - I always have it on me, it's unobtrusive, and the quality's not too bad. I still think people's compulsion to take pictures of everything and show them to everyone via the internet is a bit unnatural, but hey, I'm the one with the blog, so I can't really talk.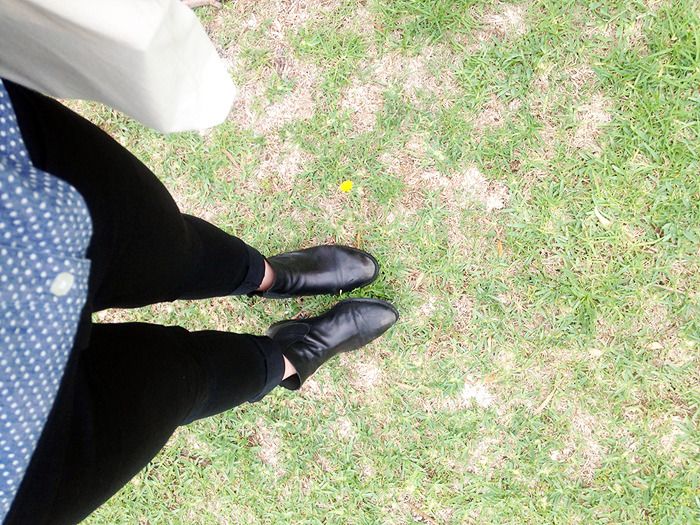 Wearing some sensible clothes for a meeting. These boots are destroying my feet (I thought the leather would stretch but it never did) but I paid so much money for them, damn it.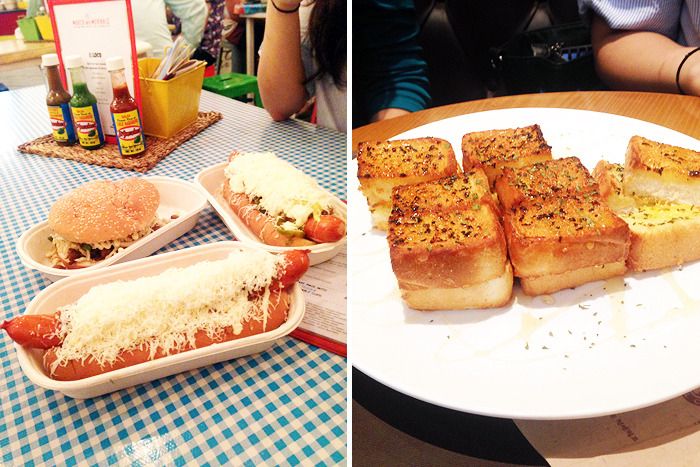 Hot dogs for lunch at El Loco, and garlic/cheese/honey toast (genius!) from Tom n' Tom's.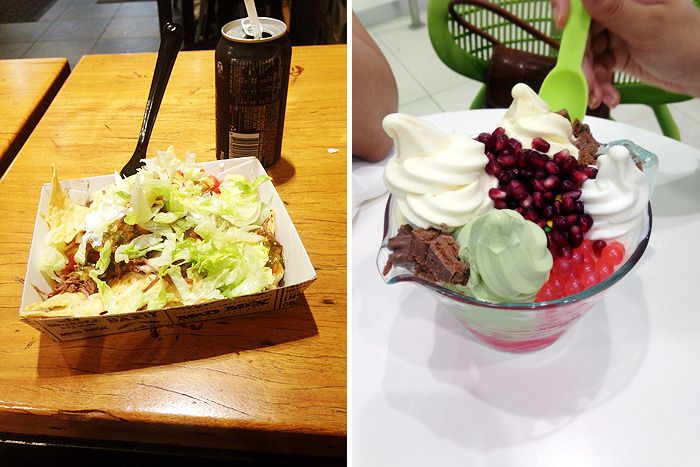 Nachos on a rainy Saturday when I went into the city and ate Mad Mex by myself, and a frozen yoghurt run.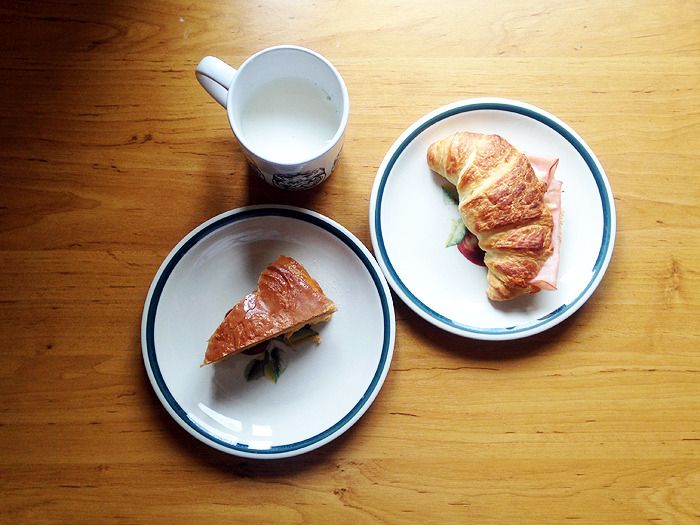 Fancy breakfast: Ham and cheese croissant and caramel mudcake.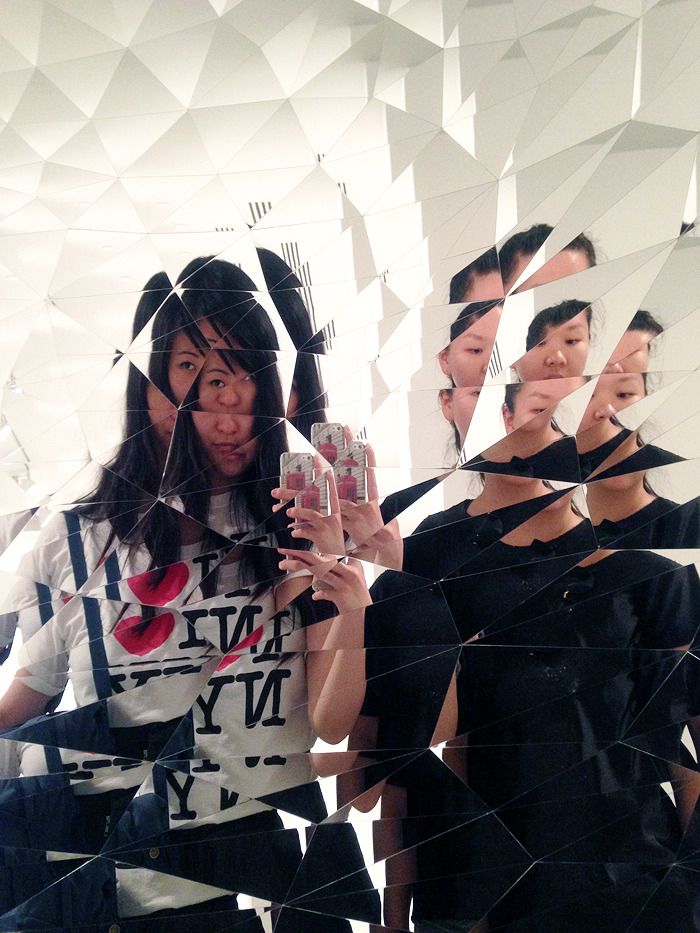 Anish Kapoor exhibition at the MCA - really good, go see it if you're around. I'm not usually into sculptures but some of his are really interesting and fun to look at.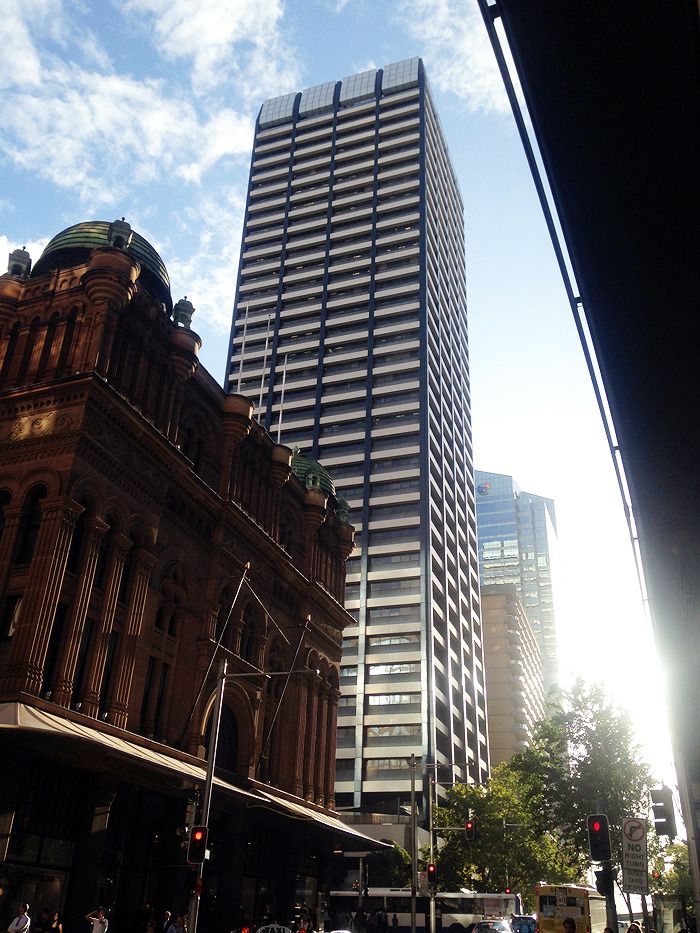 Sydney on a nice afternoon before a catchup over dinner.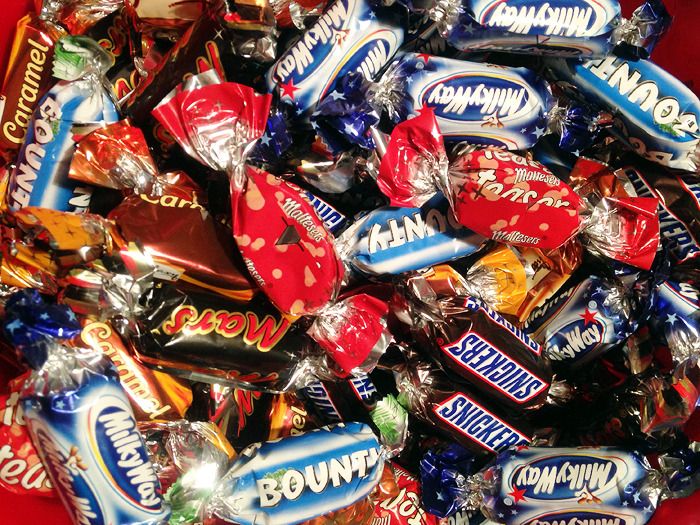 Giant bucket of mini-chocolates after a night out, thanks to Jenny.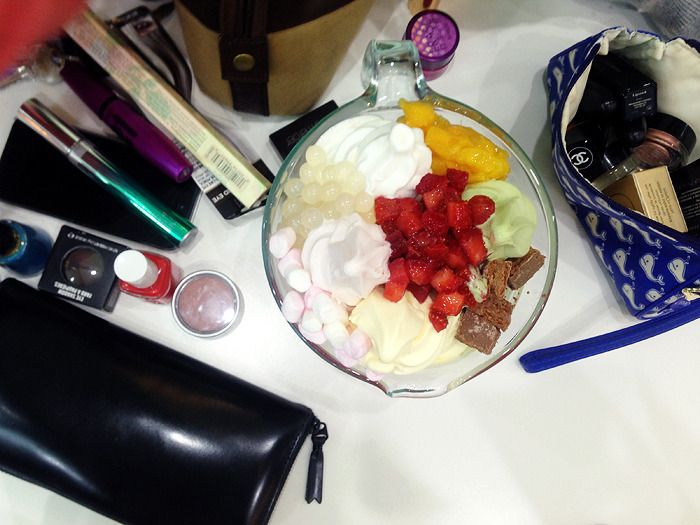 More froyo, while YY and Jenny did some sort of makeup swap.
This giant, evil-looking black bird (doesn't look that big in the picture) yesterday in The Domain - it wouldn't fly away and was still there after we came out of the art gallery. And also the haircut I'd got in the morning (will show better pictures with the fringe lying properly!).
For brunch this morning - nutella and banana on toast. I'm making the most of fancy breakfast opportunities; when class starts again next week it'll be back to hurriedly shovelling cornflakes for me.
It's back to uni for me on Monday. The last week of holidays is always stressful, because there's so much pressure to cram as much fun as possible into those couple of days that it's always a disappointment. I'll be trying not to fall into that hole.