On Friday, Wai Lam and I went to The Rocks after her summer school exam in search of cake.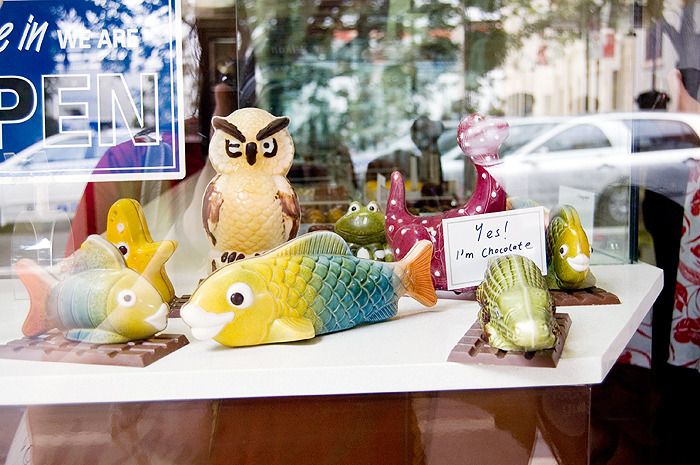 We walked past a chocolate shop we'd never seen before which sold chocolate made into in different forms - like sculptures, almost. There were animals, shoes, cars...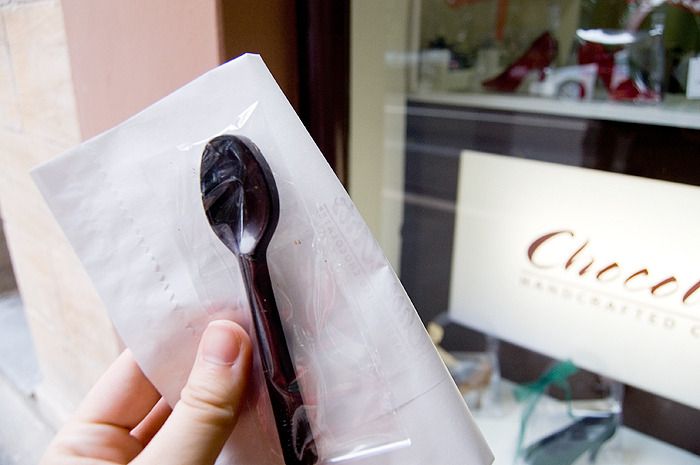 I couldn't resist buying a chocolate spoon.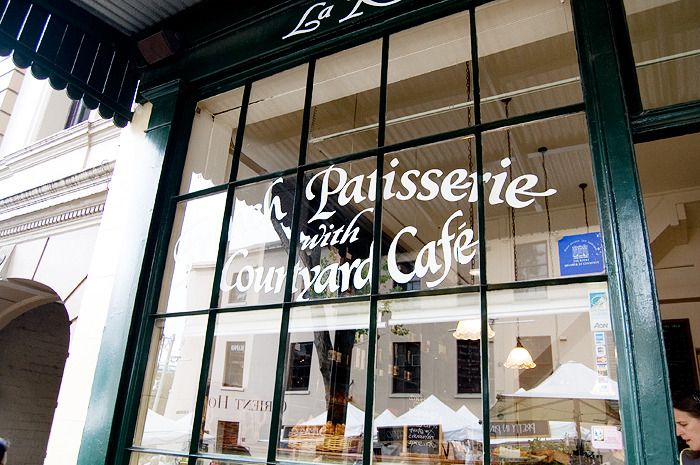 We always walk past La Renaissance, but never seemed to be there during opening hours.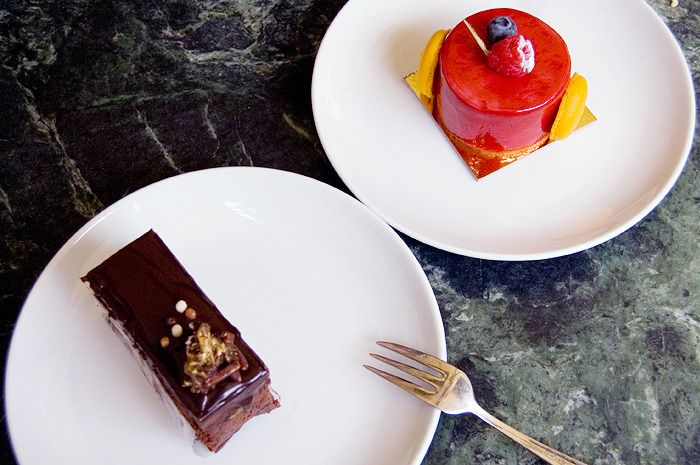 We bought two slices of cake to share - a Valrhona chocolate and a raspberry/passionfruit mousse.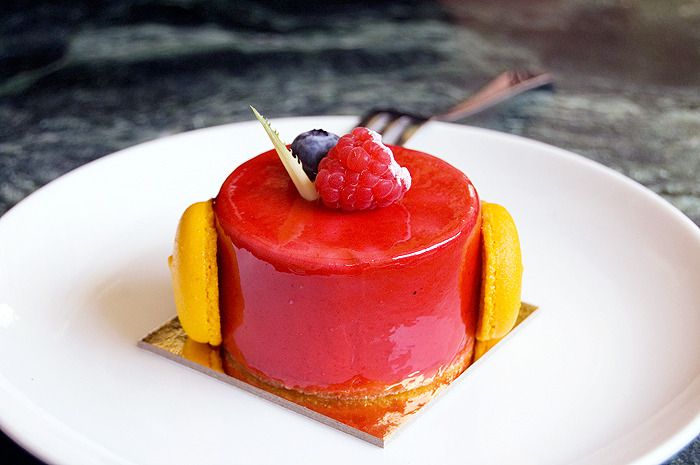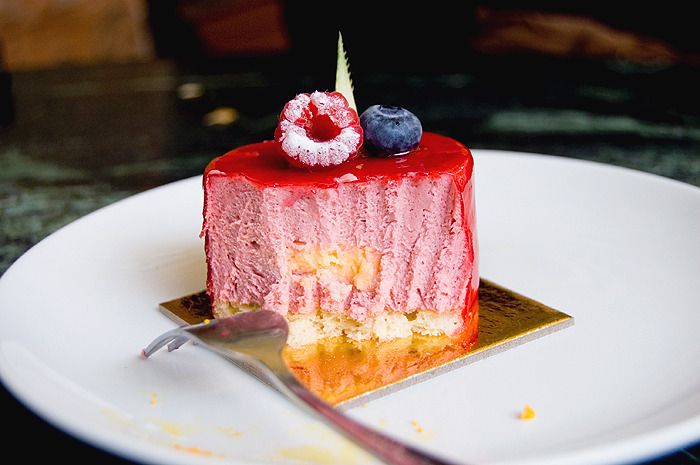 This one was
so nice
.
I had a go at eating the chocolate cake with my chocolate spoon. Chocolate cake is my go-to, but in this case I liked the fruity one better.
All the sweet stuff left me craving something savoury so I bought a hotdog from one of the stalls at the Foodie Markets, which were just outside.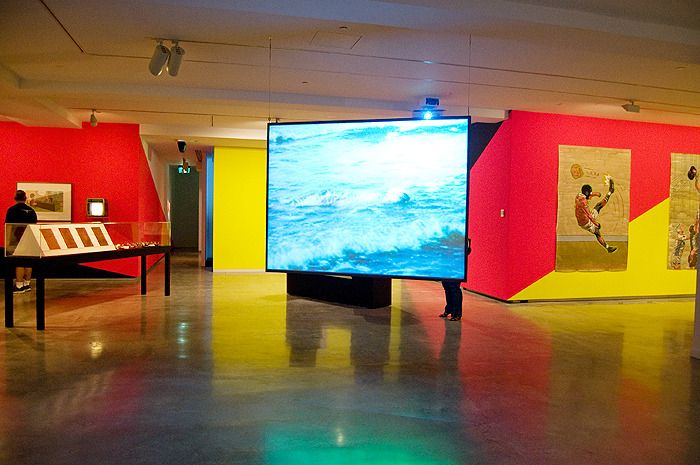 Then we popped into the MCA to see what was new. There's a free exhibition called Taboo on right now, which explores "controversial" topics. Some of the works were pretty confronting.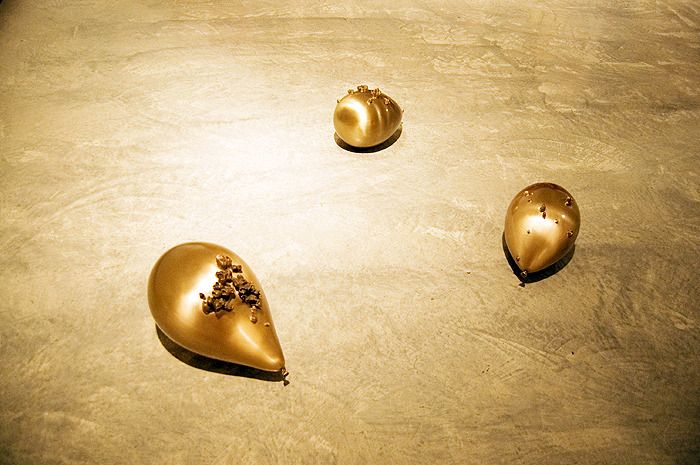 Solid balloons (no this wasn't part of Taboo).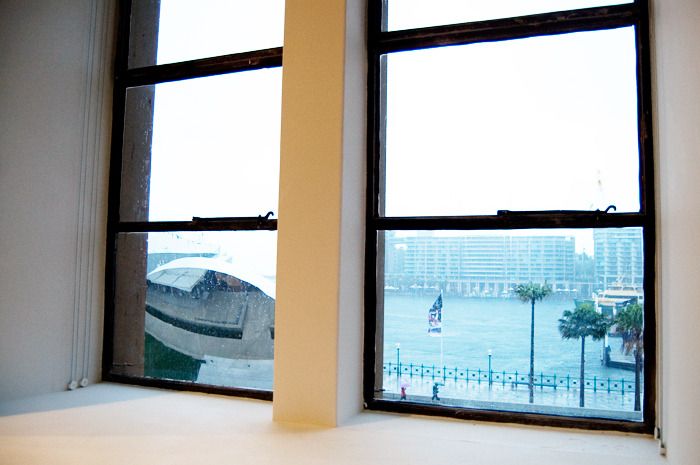 In the meanwhile, the weather had turned on us.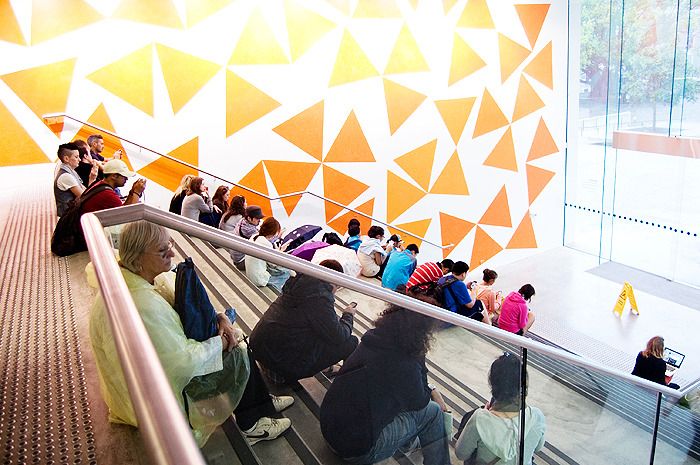 People sitting in the foyer, waiting for the rain to ease. We did the same for a while, before braving it only to wait half an hour for a bus to Pitt St mall. When it rains, Sydney basically stops functioning. I've been enjoying the break from the heat we're having, though!