And I'm back from the Whitsundays! I actually got back on Saturday but I felt nauseous everytime I sat down in front of the computer (maybe I was too relaxed?). I loved it, even though I hadn't considered myself a tropical island kind of person. When we weren't doing what's shown in these pictures, we were either hanging out in a pool or spa (daytime) or getting very emotionally involved in My Kitchen Rules (evening).
Day 1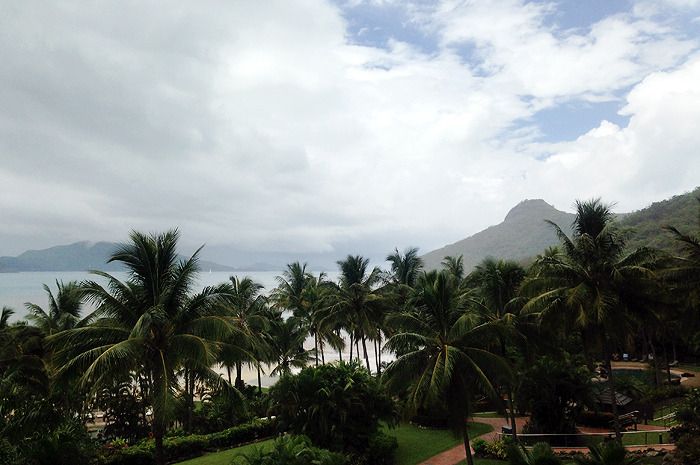 It was a little gloomy when we touched down. It rained intermittently throughout our stay, because it's the rainy season there right now. This was the view from our balcony.
Lots of cockatoos around the marina. They're not afraid of humans at all, and will actively try to take your food off you.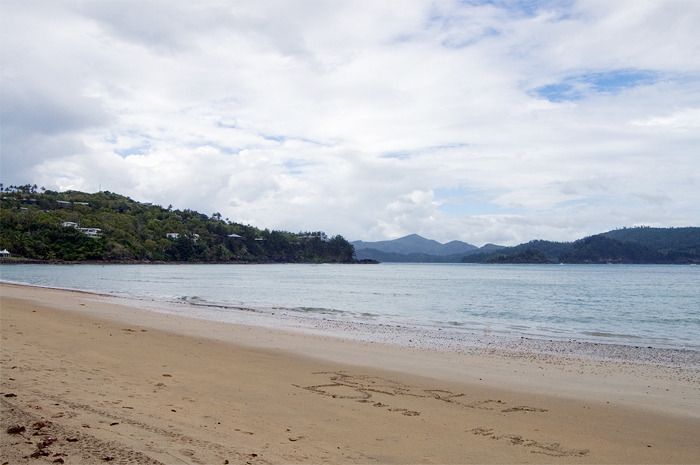 Catseye Beach, which was literally about 50 metres away from our accommodation.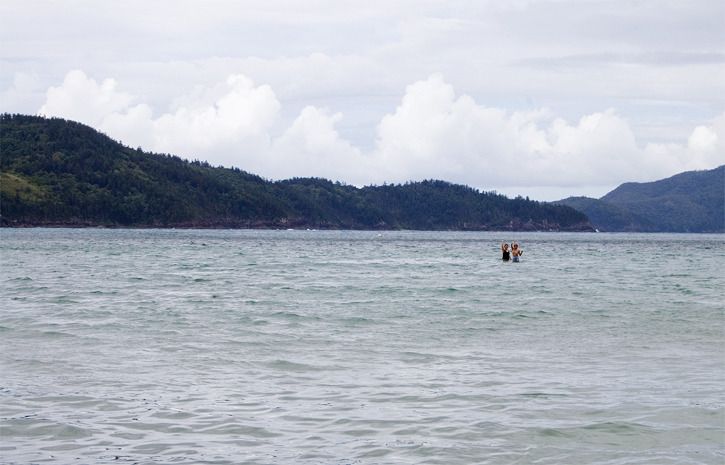 Say hi to my buddies
YY
and Jaz. The water temperature is so warm - think around 27C.
What I didn't really like about this beach was all the pebbles, it hurt to get in and out of the water. Definitely was not conducive to exits.
Day 2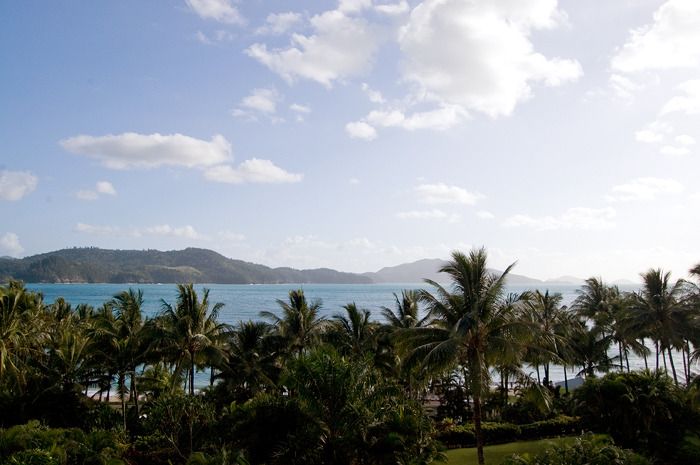 The next morning dawned bright and sunny, perfect for our morning trip to Whitehaven Beach on Whitsunday Island.
On the boat ride there. The Whitsundays are made of so many little islands, it feels more like being on a landlocked lake than the sea.
The famous white sands of Whitehaven Beach.
Might
have been even better if we'd gone at low tide. Whitsunday Island is actually a National Park, so it's protected and there aren't any resorts on it. You could camp there if you wanted to though.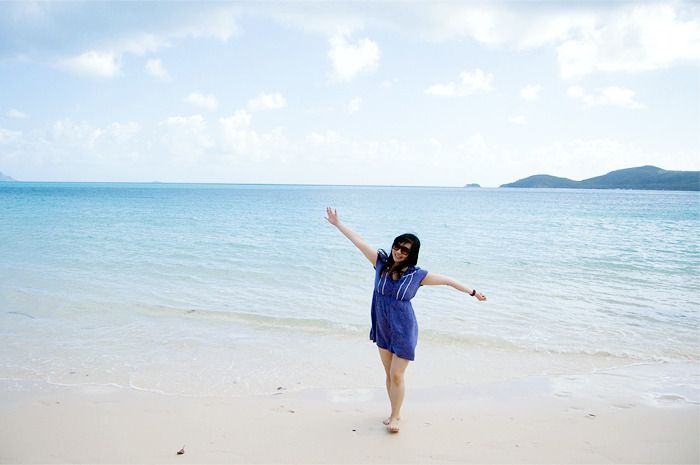 Me!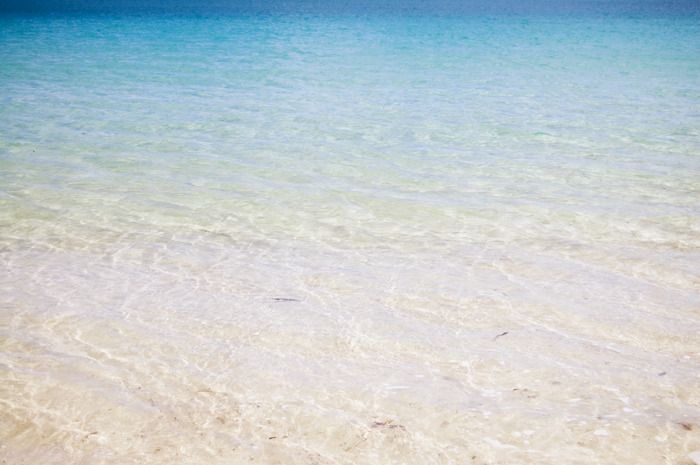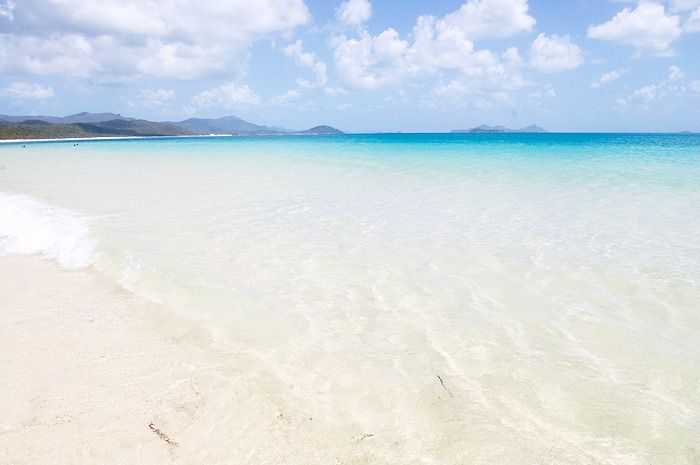 Look how
clear
the water is. I just lay down like a beached whale and let the waves break over me for a while.
The tour we came with recommended stinger suits, because it's jellyfish season. The lady I asked to take this picture also took about 20 others - she told us to "move!" and snapped loads of candid shots (as candid as you can be in front of a stranger taking photos of you).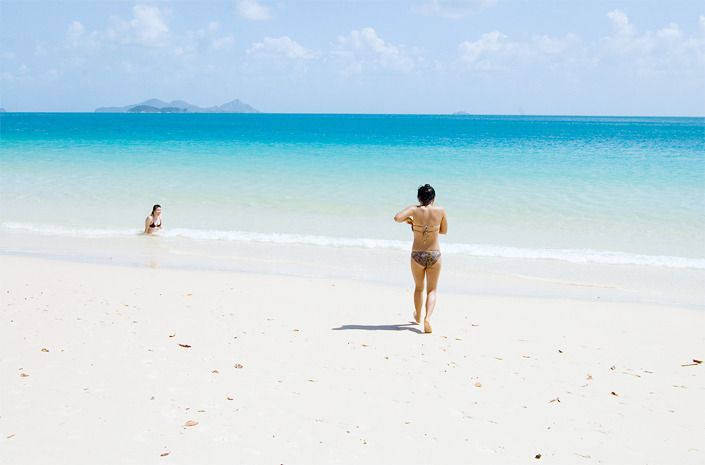 YY and Jaz took their suits off because they wanted to exfoliate their skin with the sand.... which is amazingly fine. Even when wet, it slips through your fingers.
After going on a poolcrawl (there are a number of pools on the island and a lot of them are open to the public), we went for cocktails on One Tree Hill and watched the sun set.
YY and Jaz.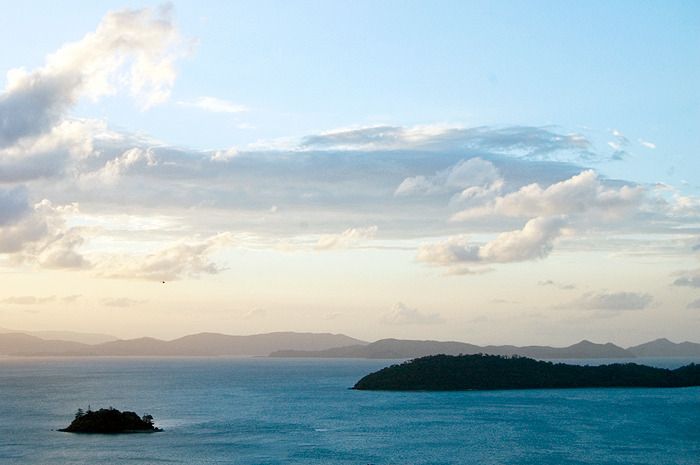 We ended up hurrying back before dark because I really, really needed the toilet...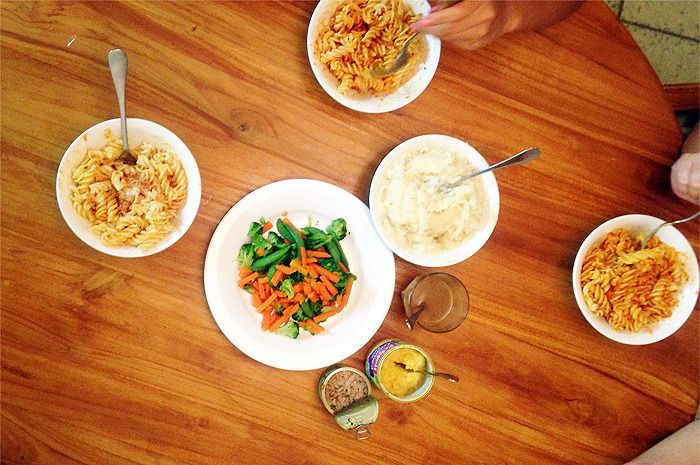 An example of what we had for dinner most nights. Snce it's an island, everything (eating out, groceries) is really expensive. Luckily the others had brought some pasta. I think we did quite well. I'm addicted to instant mashed potato now, but I think I can go without pasta for a while.
Part ii coming up... it was my intention to put all the photos in one post but I just couldn't choose!