Second set of photos from my Whitsundays holiday. See part i
here
.
Day 3
That day was a day-long excursion to (one part of) the Great Barrier Reef (Hardy Reef, I think it was). It was a bit of a gloomy day. When we took a bus down to the marina, it was pouring with rain, and the boat ride got pretty rocky.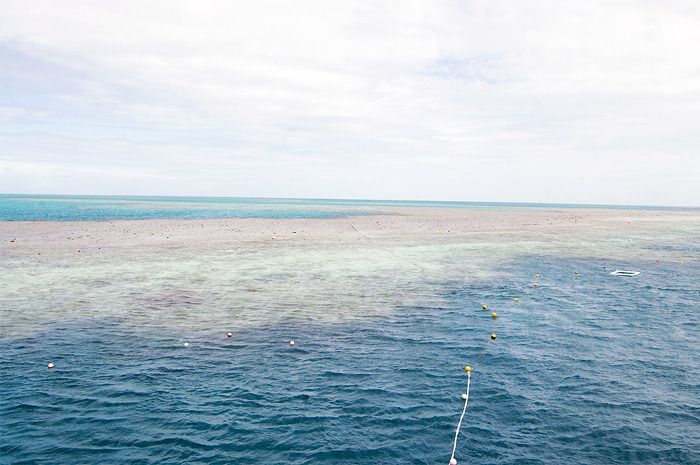 The reef we snorkelled at. Right before we were about to get in, a turtle came up to the surface to say hi. I proceeded to squeal "is that real?", which got me a couple of weird looks. It just looked so perfect, like one from a cartoon (I feel like the only other thing which lives up to its cartoon form is the snowflake).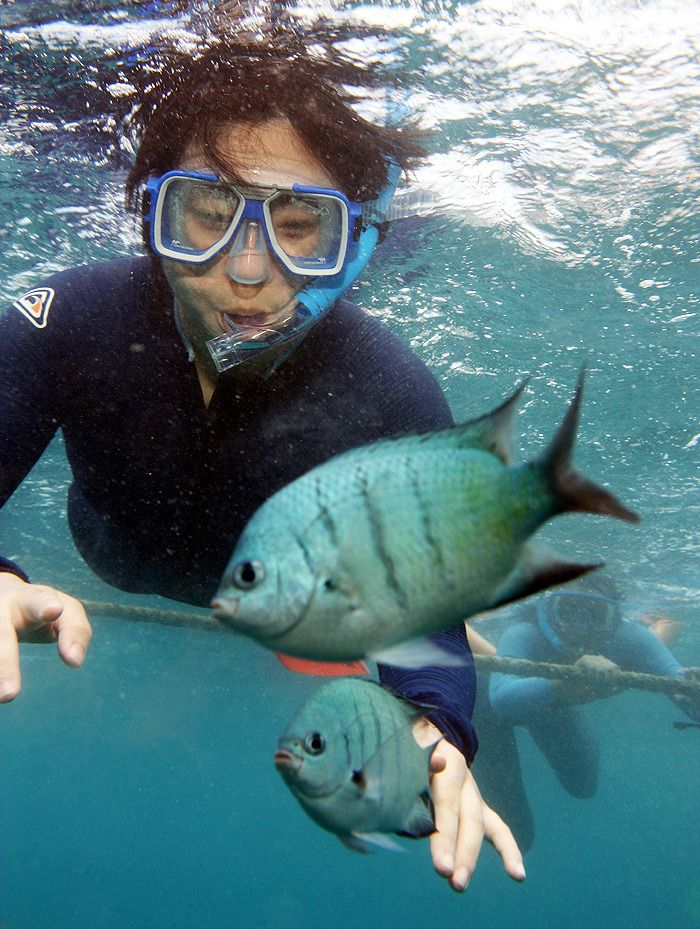 We didn't take any photos while snorkelling (because our waterproof cameras didn't come on time! Grr). But here's one I got with the underwater photographer (had to pay money for this, such a rip). Note Jaz lurking in the background. I actually didn't enjoy snorkelling as much as I expected to. It just felt
unnatural
to breathe with my face under the water, and my mask kept leaking. But it was fun seeing all the fish and coral, although I kept on accidentally kicking the reef with my flippers...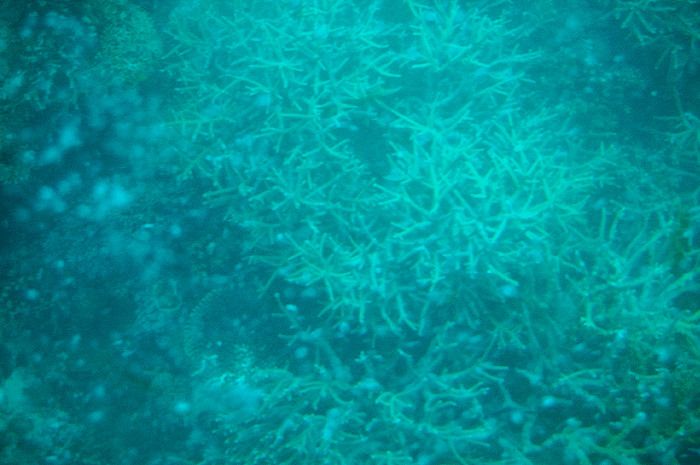 The above two pictures were taken on a boat with windows at the bottom, so you could see the reef.
Day 4
The next morning, we decided to go for some bushwalking (hiking, basically). Bushwalking conjures up some pretty traumatic memories of school excursions and a terrible Duke of Ed expedition in year 9, but the trail was marked as "easy" and a good view was promised.
It was. Not. Easy. I was wheezing really loudly and about 20 metres behind the others by the time we got to the top. But I was entertained on the way up by loads of tiny little frogs hopping around on the trail (about the size of large cockroaches). I was really afraid of stepping on one.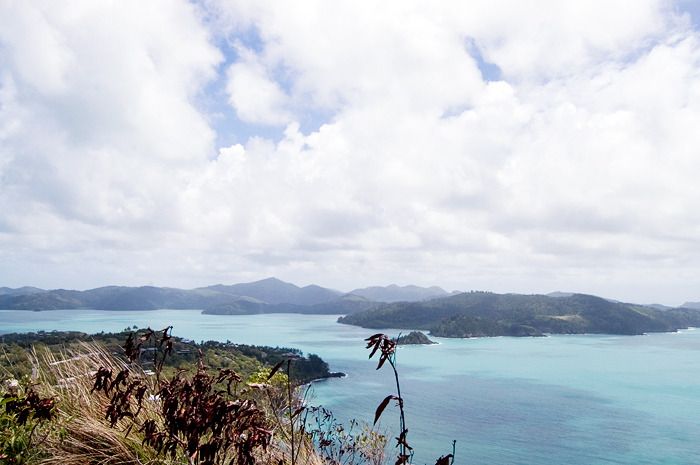 The view was not too shabby, I suppose. Going down was worse than going up, because it was all I could do from not slipping on the loose rock. We ended up taking the wrong path and emerged on the other side of the island - near a bus stop, so it was okay.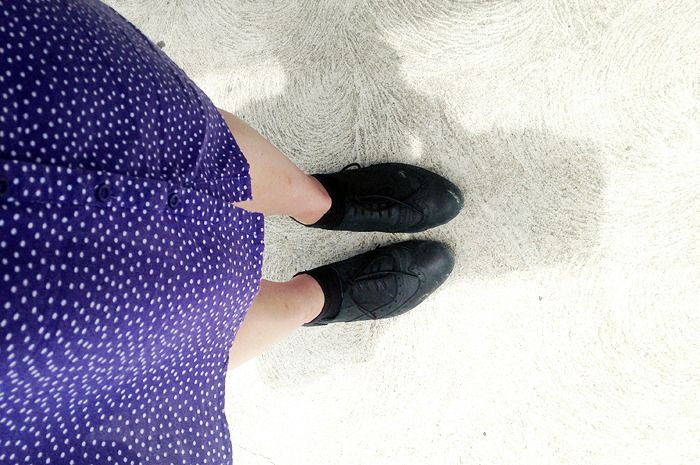 This is a picture of what I wore - my flimsy Topshop brogues, cause I hadn't brought sneakers. They came out without a scratch (just a bit of dirt), and I have a new respect for them.
After a bit of well-deserved recovery in the spa, we went down to Catseye Beach. We'd been keen for some kayaking, but it was low tide. Low tide on that beach is pretty awesome though (in a gross way). The tide goes out a
lot
, leaving behind all these rockpools and dead coral and piles of seaweed. These two pictures are my favourites, and I don't even remember taking them.
We spotted lots of little fish darting about and crabs which burrowed under the sand. Jaz disturbed some hermit crabs.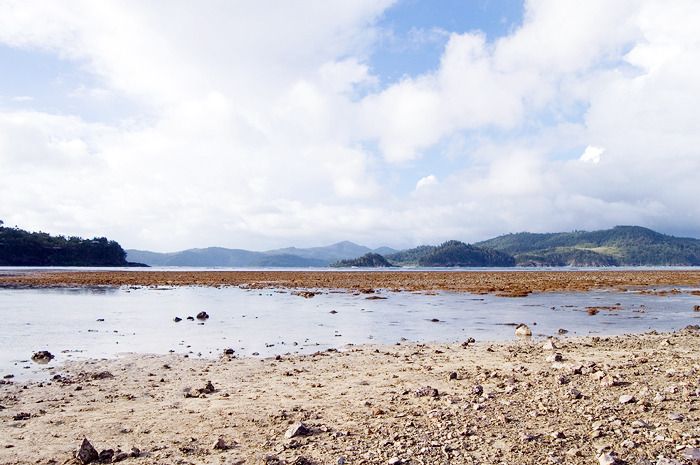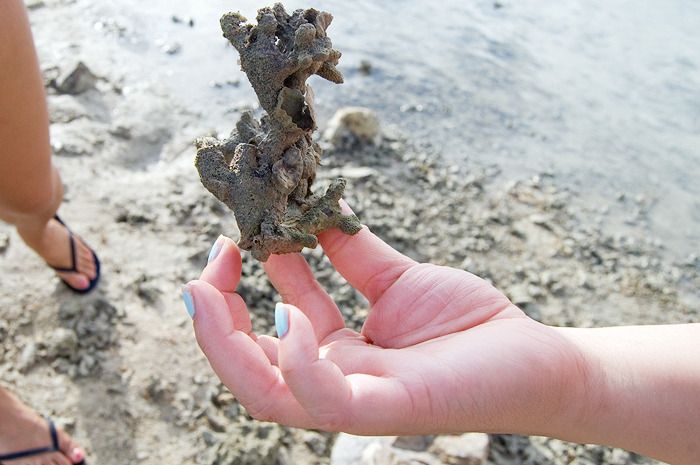 Day 5
No pictures, but we woke up to go kayaking early in the morning before catching our flight home. We weren't more than 100m away from the beach when what I thought was a large clump of seaweed stuck its head up out of the water - another turtle, this one quite big and very close to us. I shrieked again and we watched as it sank back down below the surface, and as we paddled back to shore, I couldn't shake the feeling that I was accidentally hitting other turtles with my paddle.
Overall, I had so much fun on this trip! And I'd never even thought of going there before YY suggested it. I think we spent the perfect amount of time there - relaxing, but our days were packed enough so that we were never bored. Definitely think about going there, especially if you live in Australia.