This is a scheduled post - I'm currently in the Whitsunday Islands. Since you all like food pictures so much, here are some from Sunday when
Wai Lam
and I went to Mad Spuds in Surry Hills for lunch. As the name suggests, their specialty is the roasted potato.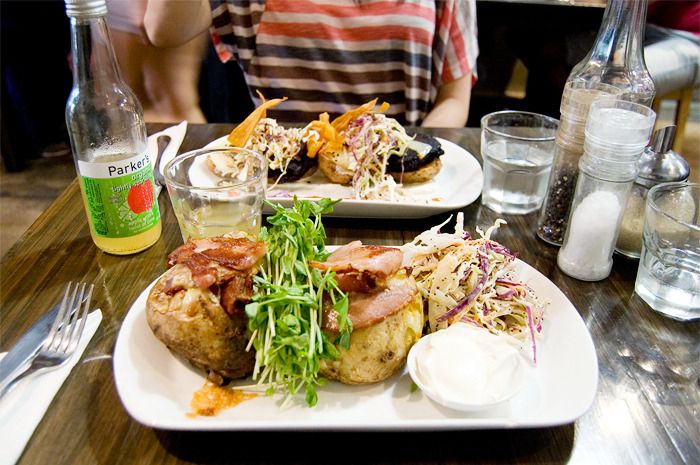 I got the Little Piggy with bacon and lots of kinds of cheese (apt name), and WL had one with egg and black pudding.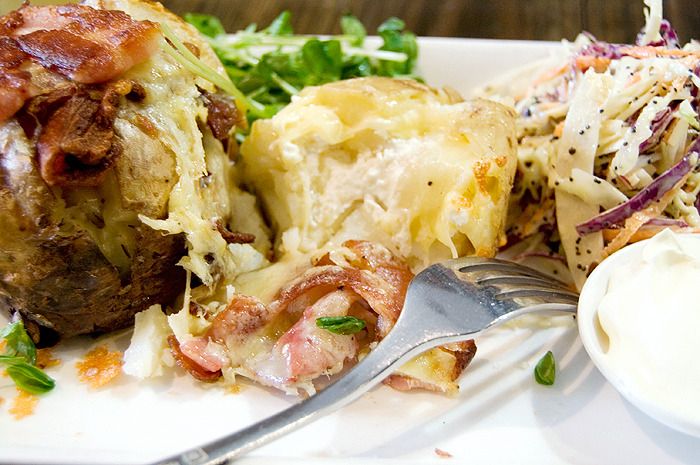 Hello, feta cheese centre! It was good (I mean, how can you go wrong with potato, cheese and bacon), but I wish I'd gone for something fancier, because I really could make this easily at home.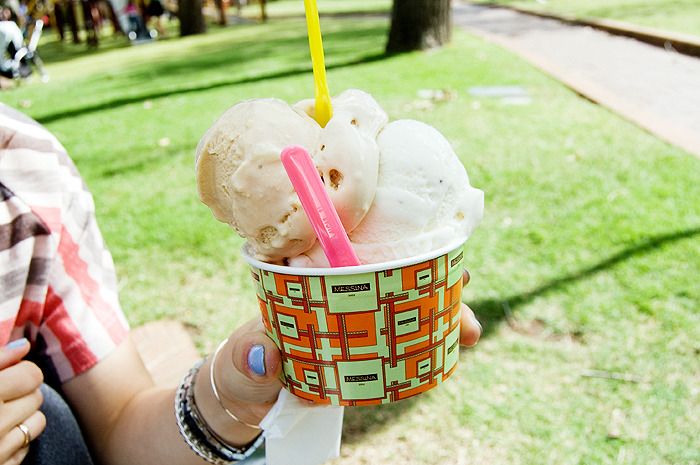 After checking out the famous Bourke St Bakery and not being in the mood for anything from there, we ended up having everyone's favourite gelato, Messina, for dessert and ate it in the park.