Just a quick post to say hi, look at my new trousers, bye. They're from Glassons, which is the only store in Sydney that can somehow suck me into buying things at full price. These pants are meant to be capris but since I'm short they're the perfect full-length on me. I know these pictures are massive, I have a tripod now so I can actually take portrait photos... hopefully my face doesn't horrify you too much.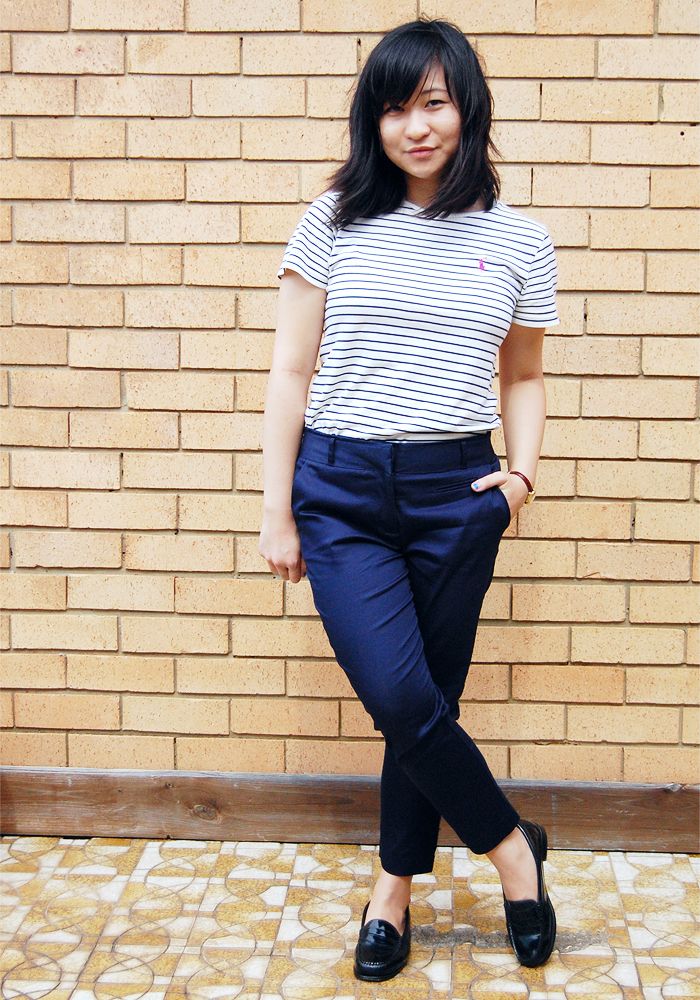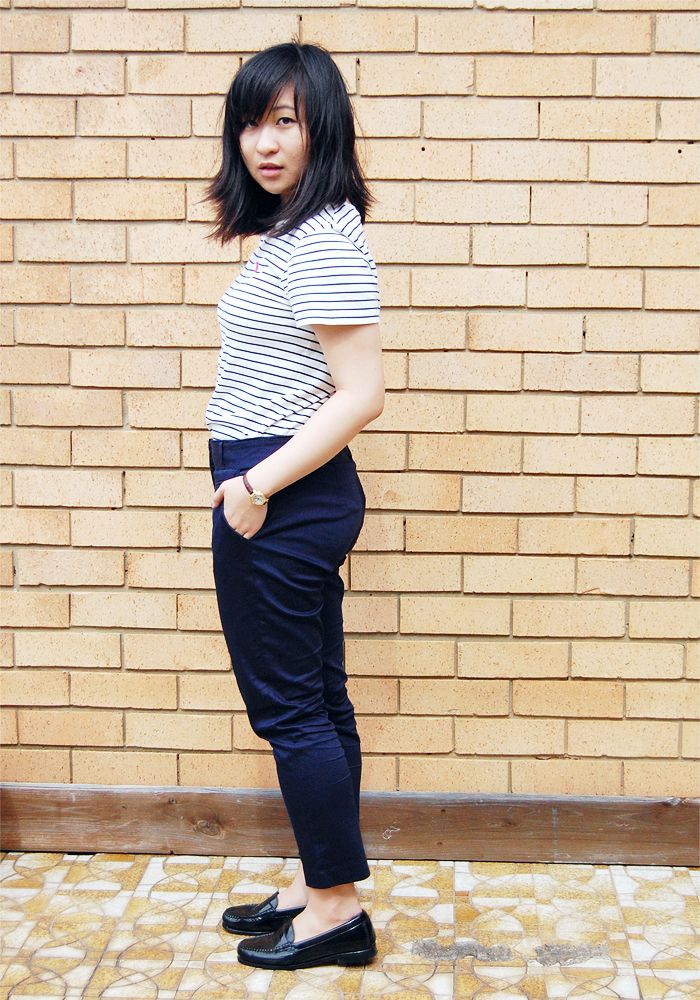 T-shirt from Ralph Lauren and shoes from Bass, both of which you've probably already seen before.
It's technically not cool enough here yet to wear pants. We're having a bit of an autumn heatwave at the moment. I'm over this, I want to break out the winter clothes and wear this outfit with a trench coat.
Alos, I'm sure you've heard but Google Reader is shutting down soon (as far as I understand, GFC/Blogger reading list is different?). But just a reminder that you can follow via
Bloglovin'
as well.