I'm going back to uni tomorrow and thinking about it makes me so mad, so let's take a look at what I did yesterday evening as my last hurrah for the summer. We decided to avoid the crowds and rain (the weather has suddenly turned horrible) and give the Mardi Gras parade a pass. I've never been to see it, it always seems to be raining on Mardi Gras night!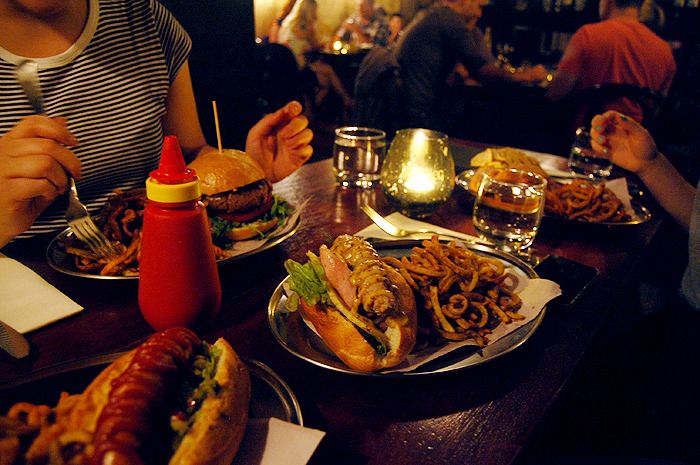 Instead, we went to Stitch, which is a little bar near Wynyard. It has a bit of a sewing theme and serves hot dogs, burgers and curly fries.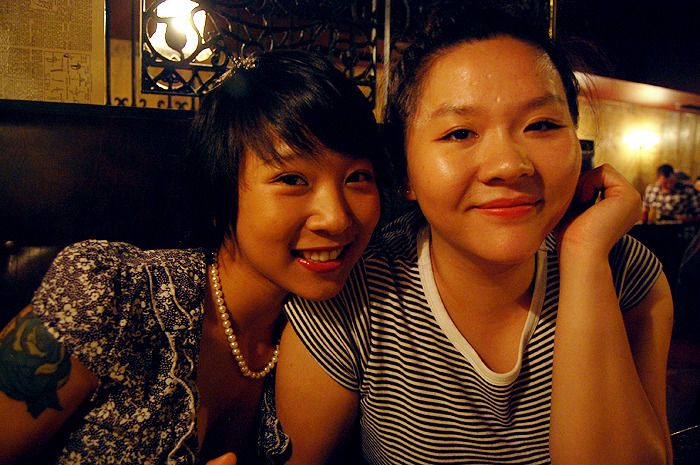 Mel and YY.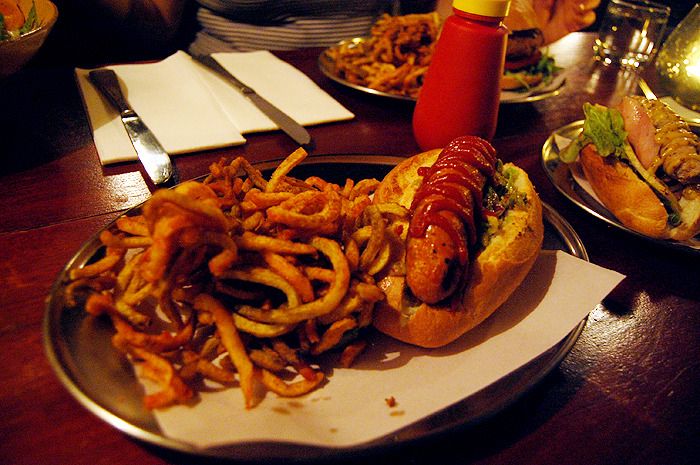 I got a "Bulldog" with jalapenos and salsa.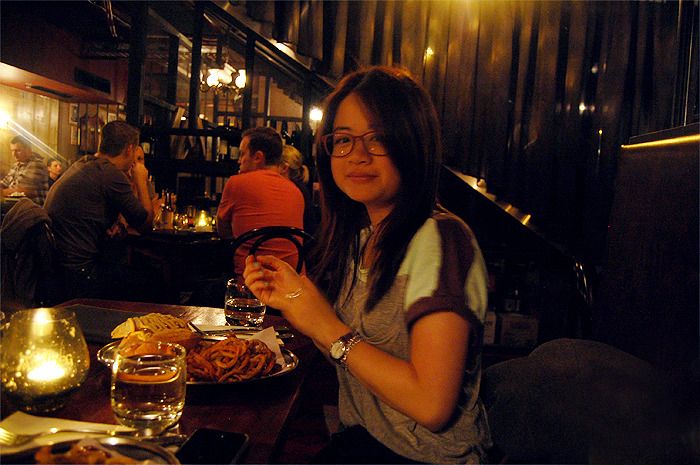 Wai Lam.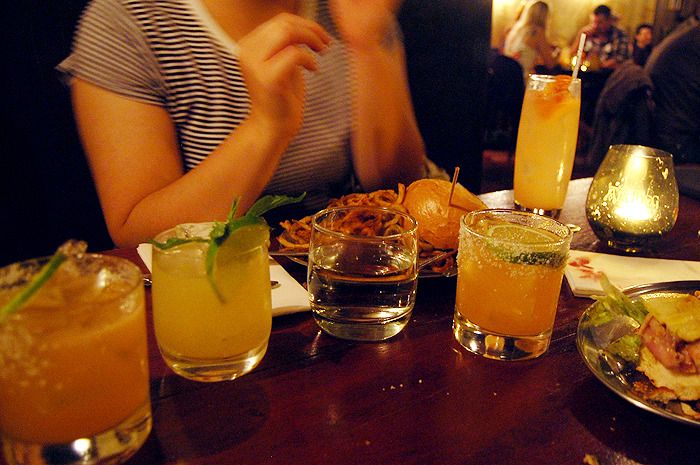 I am always shocked and horrified at how much cocktails cost at nicer places (especially because they all more or less taste the same to me).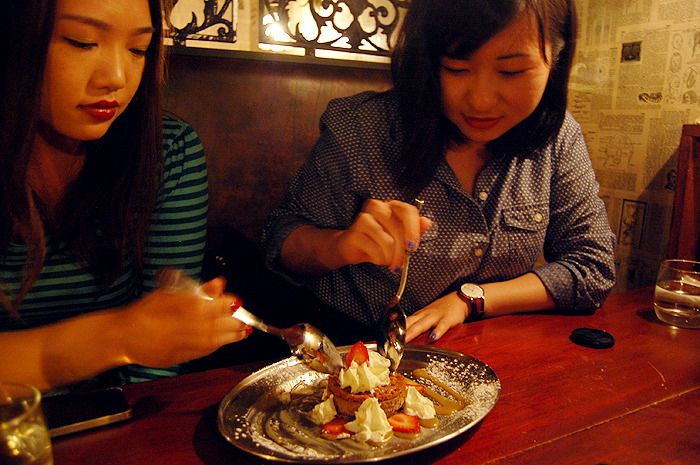 Jenny, me, and an ice-cream sandwich.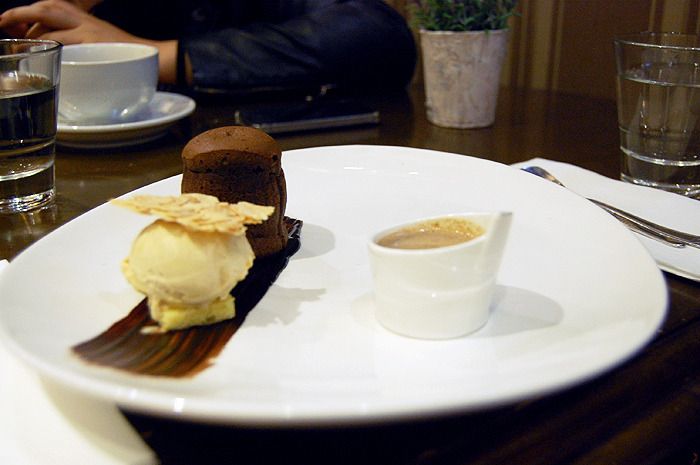 It was still early when we finished so we hopped on a train down to Town Hall, looking for a second dessert. We found it at Princess Coco, this new chocolate cafe on Bathurst/Day st. It's got really fancy decor with purple and gold loveseats.
Mel's petit fours.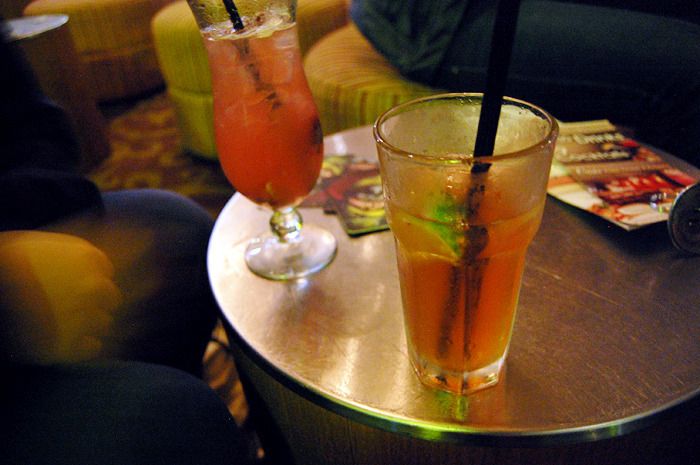 We didn't want to go home just yet, so we went to another bar where we came up with our new favourite drink: lemon lime and bitters with rum (thanks Wai Lam for the idea). Not going to name and shame, but a certain someone probably shouldn't have had that last one. Let's just say it made for a very interesting train ride home.
Well, at least I had one last good night before heading back to uni! See you in December. Just kidding, ha ha, I'll be around. I'm not actually sure how busy I'll be this year, fingers crossed it won't be too bad.