Last Saturday
Janet
(update your blog, woman) and I went on one of our food adventures, to make up for the fact that I had to pass on her birthday drinks (I wasn't confident about navigating a crowded bar on crutches). It's becoming our tradition to drive to somewhere in our general area, rather than meet in the city. We first hit up Harry's Cafe de Wheels for my favourite pies, and then we went down to Bay Vista, a dessert restaurant in Brighton-Le-Sands which Janet had heard good things about.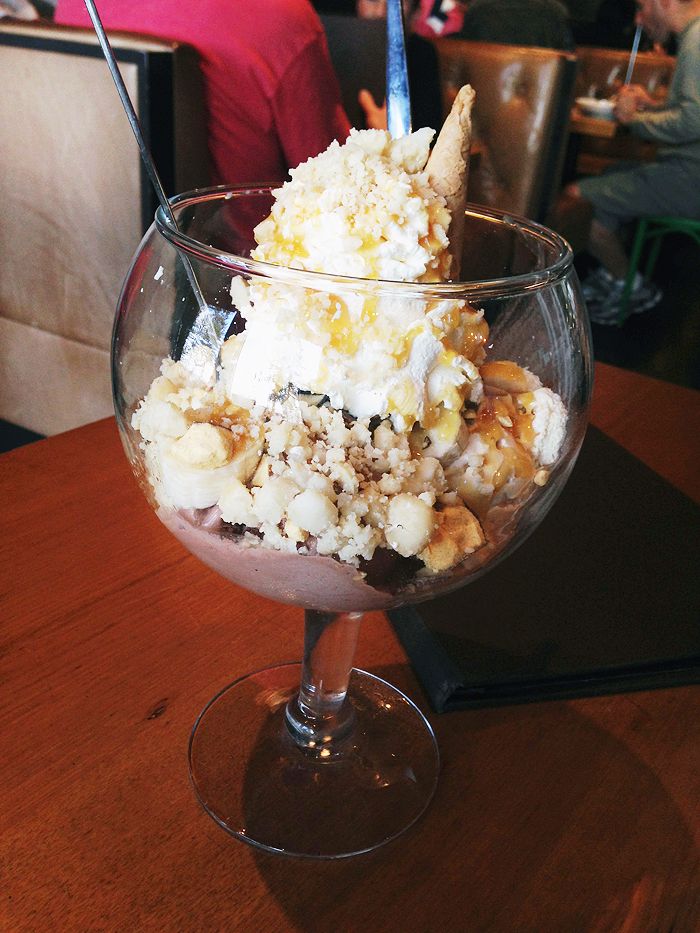 We shared one of the ice-cream bowls. I'm not sure if the scale is conveyed in the picture, but the bowl (I keep typing "bowel") was almost as big as my head. This had chocolate ice cream, caramel ice cream, honeycomb and nuts.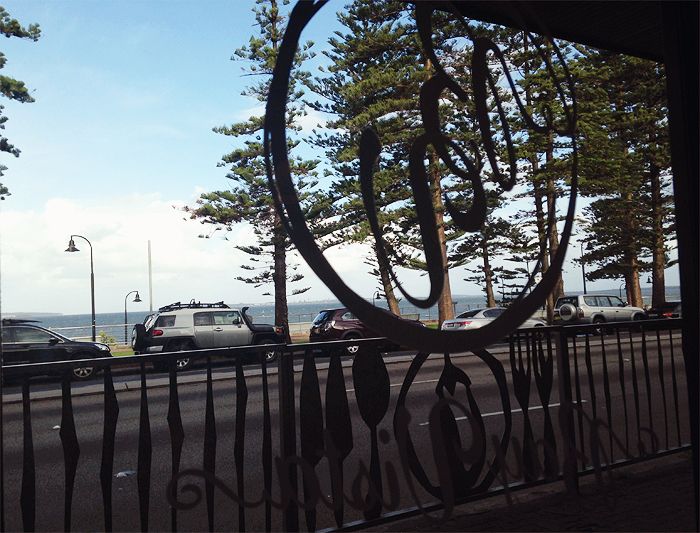 Right in front of the beach. Since this place is relatively local, I can see myself making my way down there a lot more... I have my eye on the rocky road ice cream bowl, and maybe waffles or pancakes when winter hits.
I know I've been a bit half hearted on the blogging front lately. I've been pretty preoccupied with my knee, which is healing rather slowly. I know I keep banging on about the knee but it's seriously constantly at the forefront of my mind! The other day I threw myself a pity party and spent about an hour googling things like "what's wrong with my knee" while crying. I'm seeing the orthopaedic specialist next week, crossing my fingers that I've been worrying about nothing!