My birthday is next week, but I had a bit of an early celebration last night along with Tina, whose birthday was last week.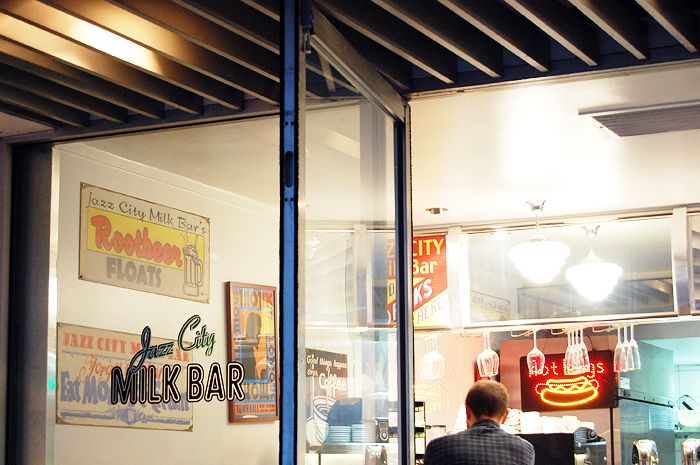 We started off with dinner at Jazz City Milkbar, which is an offshoot of Jazz City Diner (where, you might remember, I had
fried chicken on waffles
in the summer). The Diner is closed for renovations right now so they're running a combined menu at the Milkbar, which is a plus.
I went for the southern fried chicken burger with onion rings.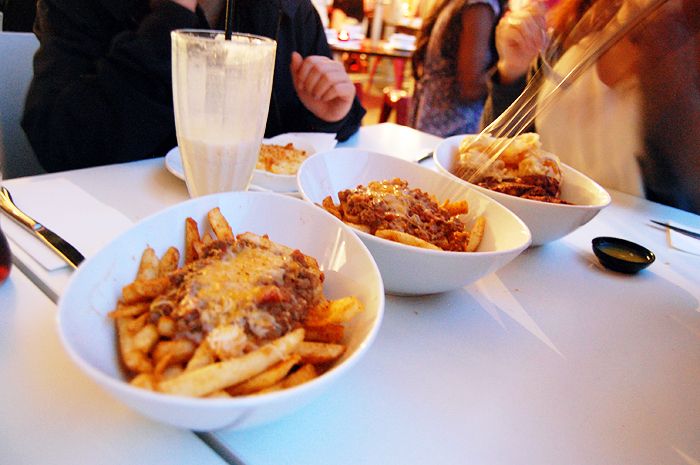 Our table shared three bowels of chilli cheese fries, which is possibly my favourite dish at Jazz City. The milkshakes are really nice and super thick (I didn't order one but I had a bit of everyone else's).
We strolled back into the city for some karaoke. Gotta love the decor.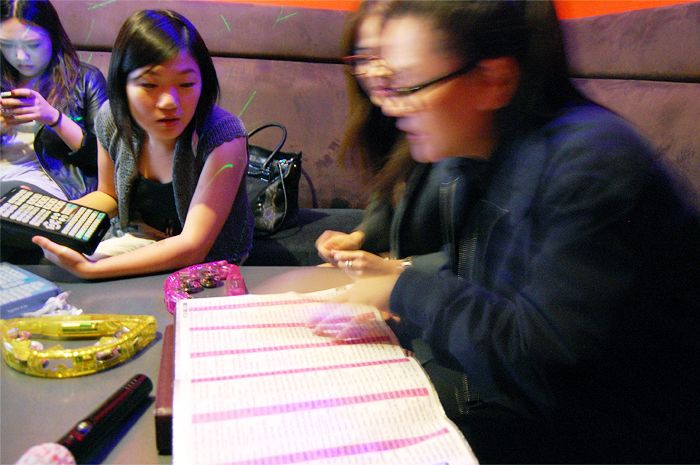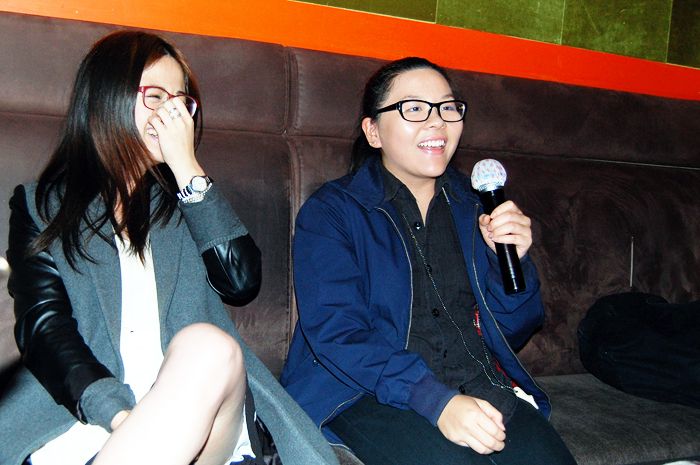 Up on a couch is my preferred stage for performing "My Heart Will Go On".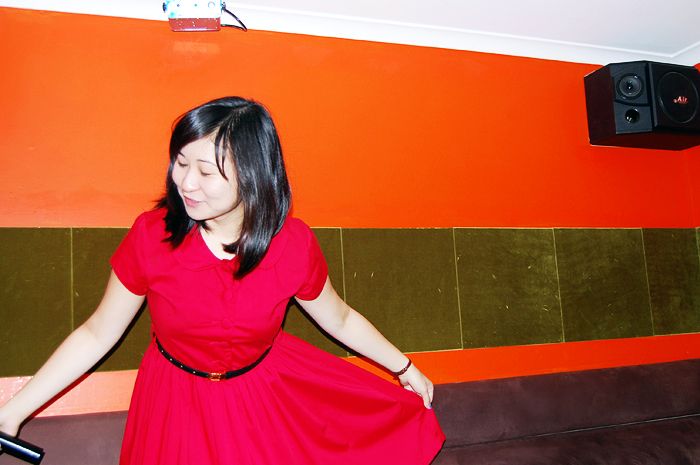 Taking my bow.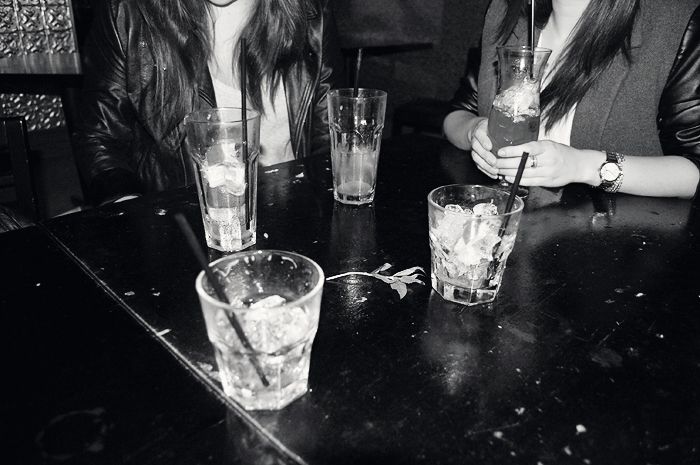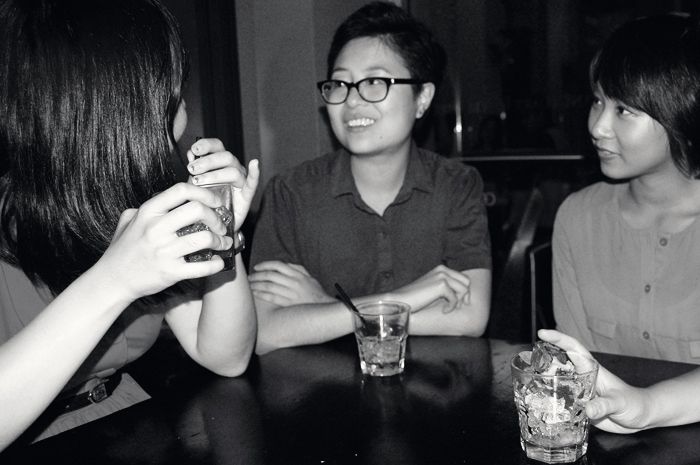 Afterwards, we were of a mind to get gelato from N2, but after seeing the line we settled for drinks instead in one of those hotel bars that lack atmosphere, which isn't much of a problem if you're in good company.