On Thursday night I hobbled out to dinner to celebrate my birthday (again, with different people, because I'm so popular). My actual birthday was on Sunday but my knee still felt a bit wobbly to I decided to give it a bit of extra rest and just stayed home all day (my parents got me a really good chocolate mousse cake though so it was okay). So I'm 20 (note: twenteen) now... it still sounds like a really big number.
We went to Flying Fajita Sistas, a Mexican restaurant in Glebe.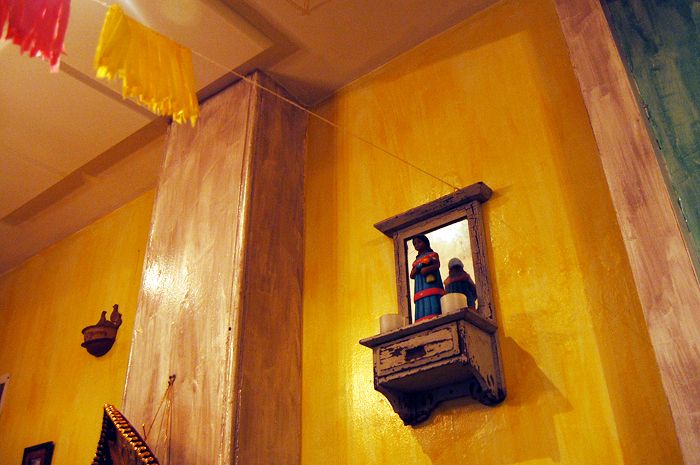 It's got cool decor.
Waka and Deb.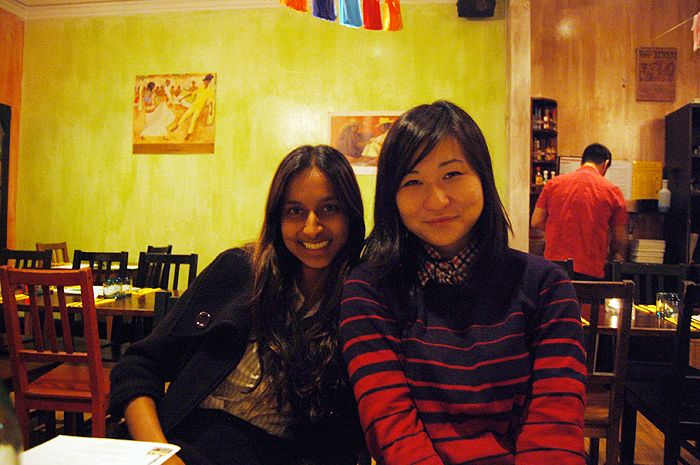 Vidya and I.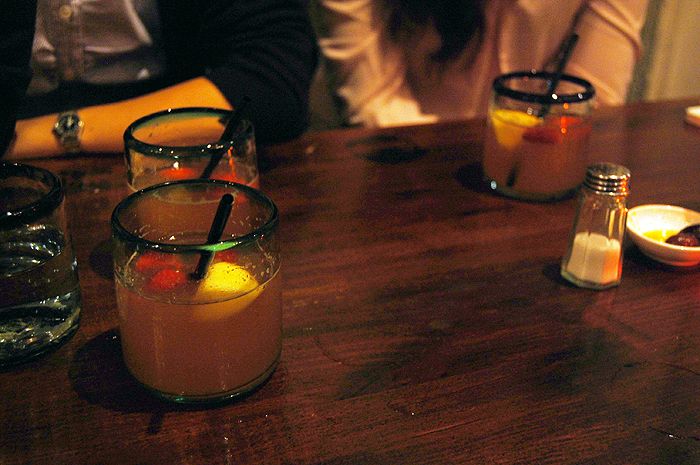 As we soon discovered, the sangria is really strong...
I got the nachos (of course) with pulled pork. Let me give you a tip, if you decide to go there: GET PULLED PORK EVERYTHING.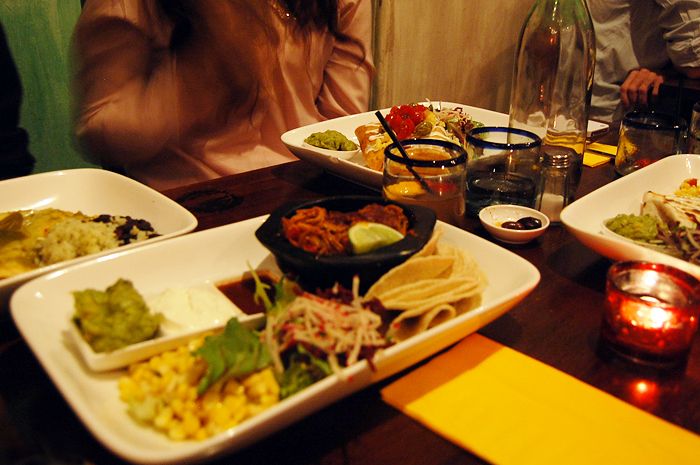 We also shared tacos with pulled pork. I'm still thinking about the pulled pork.
Afterwards we headed down the street for dessert at San Churro. We got this fondue dipping platter.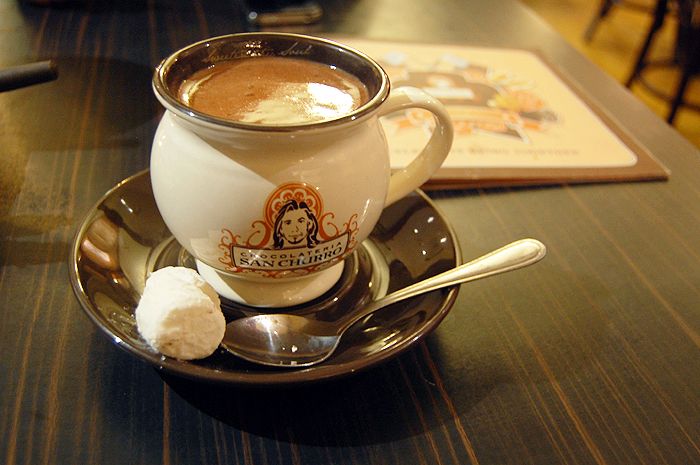 I also tried the chilli hot chocolate. I didn't really like the taste of the spices, it was odd! The drink was super thick, and I bit too much for me after all I'd eaten that evening. I think a mug of plain or mint chocolate would be nice if you dropped in on a cold day (with an emptier stomach).
Thanks for all the sympathy in the last post. I can more or less put my weight on my knee while walking now, and I'm just using one crutch. I still feel a bit of pain on movement, which I'm a bit worried about since it's been more than a week. I can feel it improving every day though, so hopefully it resolves soonish.