Life during uni gets a bit dull and dreary sometimes, so to counter that, I like to, well, buy things. Sounds terrible, but I stick to inexpensive items so I don't go broke. Online shopping is the best, because you can do it at night after a long evening of studying and you also get kicks out of looking forward to parcels in the mail.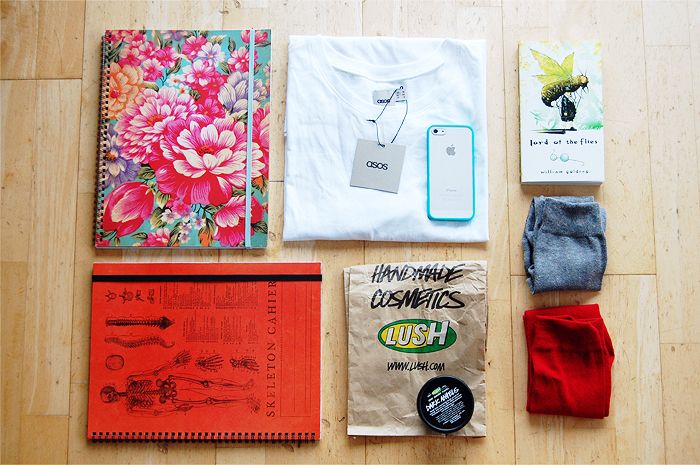 Two notebooks from Typo, for uni.
White t-shirt from ASOS, because I'm stupid. I am basically never happy with ASOS branded things that aren't accessories, but I get sucked in every time they drop a discount code into my inbox.
A new outfit for my phone for $3 from ebay. I like seeing the back of my phone but I hate the sides of clear cases, and it turns out they do make bumpers with a clear back.
Dark Angels from Lush, for my skin which has started playing up again.
Lord of the Flies, which was seriously depressing. I felt uncomfortable the whole time I was reading it, which is a testament to the writing of course, but I didn't really enjoy that.
Socks from ASOS, for the incoming winter. They're from the men's section and are a tad too big, but it turns out they shrink in the wash.
I typed this up while watching the newest episode of Game of Thrones. This show is going to make Mondays bearable for the next two months!