These pictures are from my USA trip in December last year, when we drove up to Niagara Falls over Christmas. After I did the three posts on New York, I decided to save the remaining photos for later... and proceeded to forget about them. But talking to
YY
about her plans for her America trip reminded me of their existence, and since I haven't been doing anything lately worth posting about, I figured better late than never.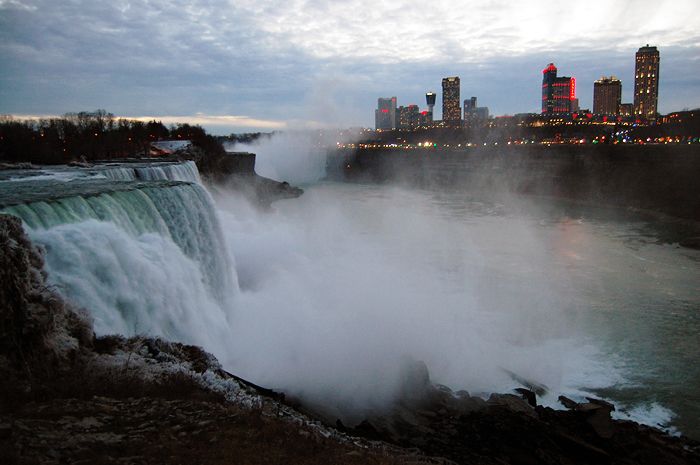 We'd driven all day from Ohio and reached Niagara Falls at sundown. I felt that the backdrop of the city skyline was kind of weird.
I was more mesmerised by the mist than the actual waterfalls. It was beautiful but I'm told they're even more impressive when viewed from the lower platforms (which were closed due to the snow).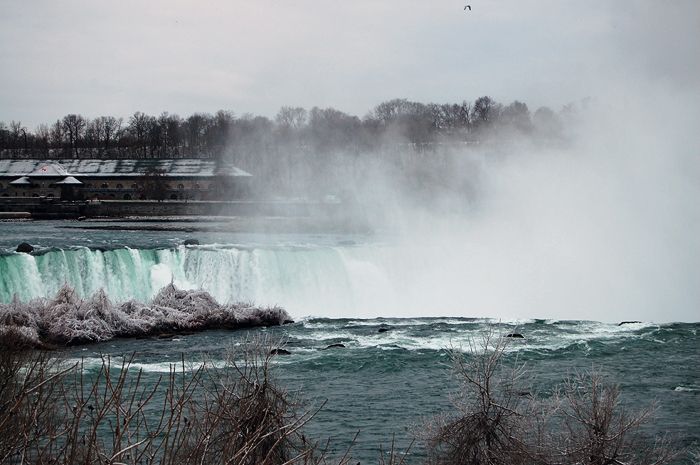 We stayed overnight in town and the next morning had a look from another angle.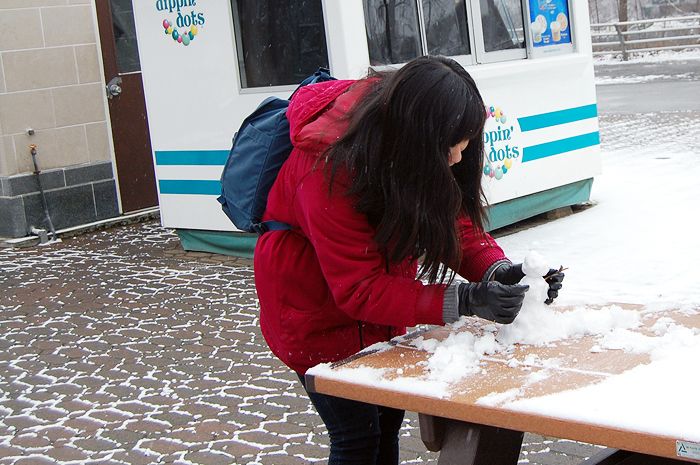 I decided I couldn't stand the look of untouched snow on the tabletops and got creative.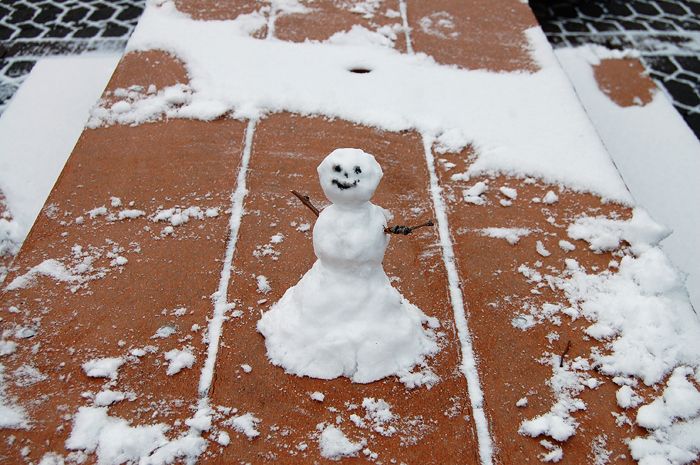 Behold, my tiny snowlady. Obviously my snowperson making skills aren't that flash, but I grew up in Sydney...
I've been pretty busy with uni work lately, and I'm still using one crutch so I'm not really keen on leaving the house when I don't have to. About the knee, I saw the specialist on Wednesday and he said that I'd probably subluxed/dislocated it but I won't need any scans or surgery, just physiotherapy. I was super relieved, I slept so much better that night! Hopefully I'll be back on both legs soon.