I hadn't planned on dropping off the blog for that long but the last few weeks of the semester were soul-crushing. I wasn't that busy, but I felt really sluggish and unmotivated and ineffective. I have three weeks off now, so I'm going to recharge this weekend before getting some retail therapy in (the sales are calling my name). I haven't really done much in the last two months, so here are some random photos off my phone.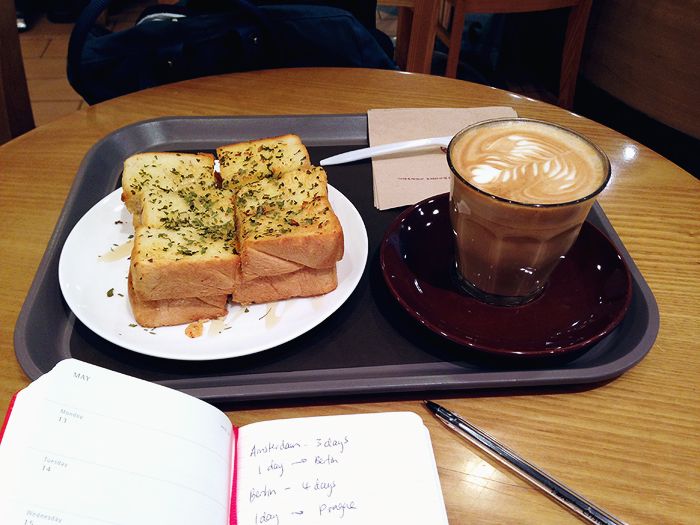 Back in May, Wai Lam and I sat in Tom'n'toms (because they have free wifi) for about five hours wrestling out the details of the Eurotrip we're taking in December (!!!). Something to keep me going for the rest of the year.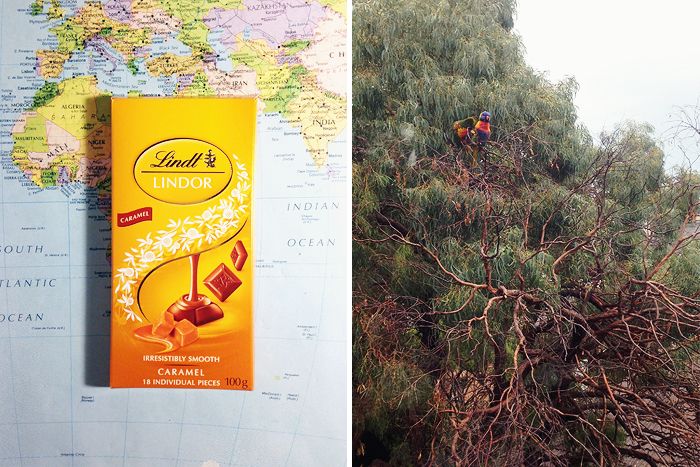 I was really excited to find caramel Lindor but it's not that nice. / Two rainbow lorikeets sheltering from the weather.
Grapefruit.
Pitt St mall, on a sneaky window-shopping session after uni ended early.
It's trash collection time, and this pile of mattresses reminded me of The Princess and the Pea. I have this fascination with seeing what people throw out (not to the point of taking stuff home though), probably because I can't bear to throw things out myself. / Little rainbows in my room during golden hour, from my sun-catcher.
As I'm sure you know, Google Reader is shutting down in a day and no one seems to be sure about what's happening with Google Friend Connect. To be safe, you can follow this blog on Bloglovin'
here
. You can also go to your Bloglovin'
settings
and import all the blogs you follow with Google in one fell swoop.