I may have spoken too soon in the last post, because the past few days (save for the weird weather we had this weekend) have been oddly warm, and more than once I found myself taking my jacket off while walking around outside.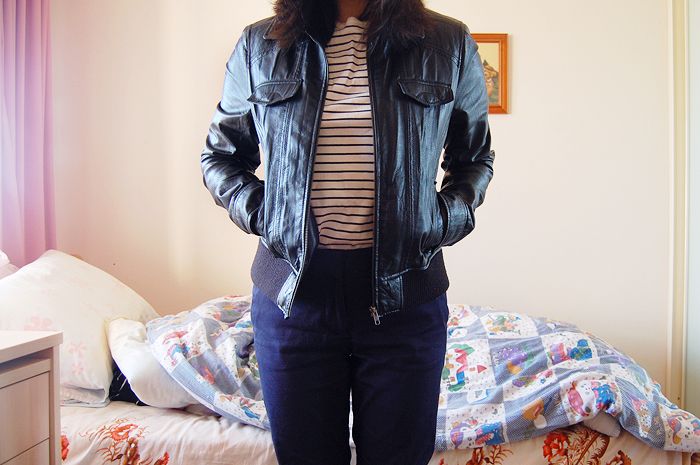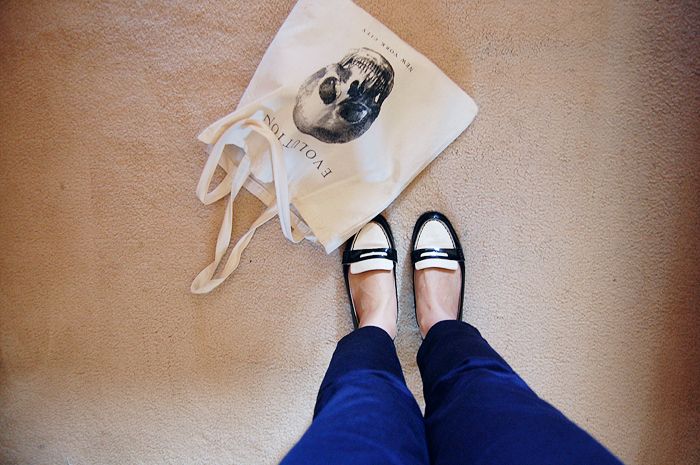 This jacket is an old friend. I bought it 50% off on sale from Sportsgirl in 2008 (leather jackets were really in that winter), and remains the most expensive piece of clothing on my wardrobe. I wore it nonstop for about 3 years but last year I decided I didn't like it anymore and set about looking for another. Luckily I never found the perfect one because my love for it has somehow been rekindled and I'm congratulating my 15 year old self for picking one with the perfect length. So... that is the unnecessary and boring story of my leather jacket.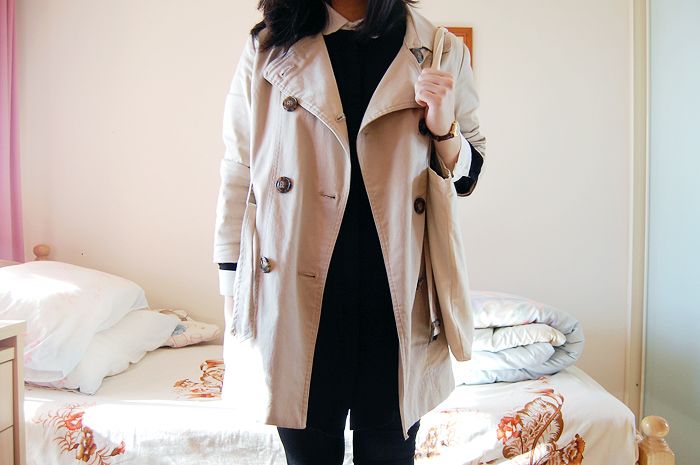 You have met my Wednesday dress before. It shrank in the wash and now I can only wear it with tights. Don't buy anything 100% rayon guys, it'll just break your heart. Although the fabric seems a bit stretchy, maybe I can put it on some sort of makeshift rack? Oh,
this page
has some tips, but it's accusing me of having machine washed it when I did handwash in cold water,
gosh
.
I'm totally turning into a jumper person, and this is my new favourite. It was my dad's but he asked me if I wanted it because it "looks like something I'd like" and I said yes please, thank you. For the longest time I thought it was navy and I kept planning outfits in my head around it being navy but when it got cold and I pulled it out again I realised it was black.
Sorcery
. A different black to my jeans apparently, which is really annoying me in these photos.
Jeez, I just rambled on like an old lady who's been living alone. Which I almost am, since I haven't socially interacted with anyone outside of the uni (and hospital) setting in about 2 months. Wow, I should line up something fun. In the meanwhile you'll probably be seeing me pull out the old 50mm lens again to make my boring pictures seem marginally more interesting.