On Thursday night, I went to check out Vivid Sydney, which is an annual festival with light installations around the Rocks and Circular Quay. Posting about it is becoming a tradition in the making, because I've done so for the last
two
years
I've had this blog. Both those times I used my prime lens, which lets the light in so much better, but it doesn't autofocus on my camera; so this year, I cranked up the ISO and slowed the shutter with the kit lens (but got motion blur instead, you can't win).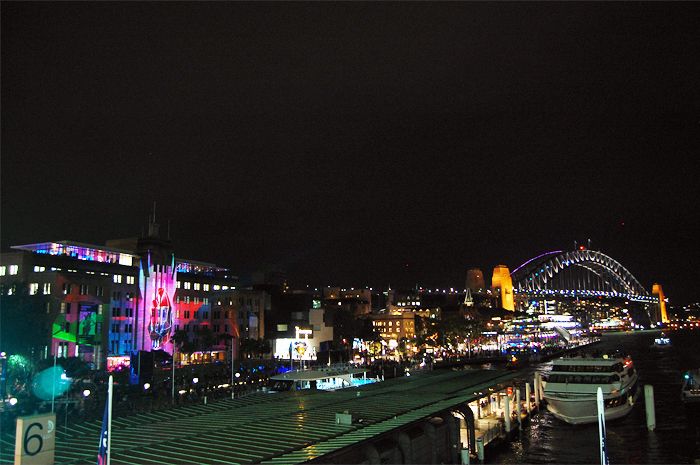 The MCA on the left, the bridge on the right. I think the bridge is lit up on the other side, but we didn't go over there.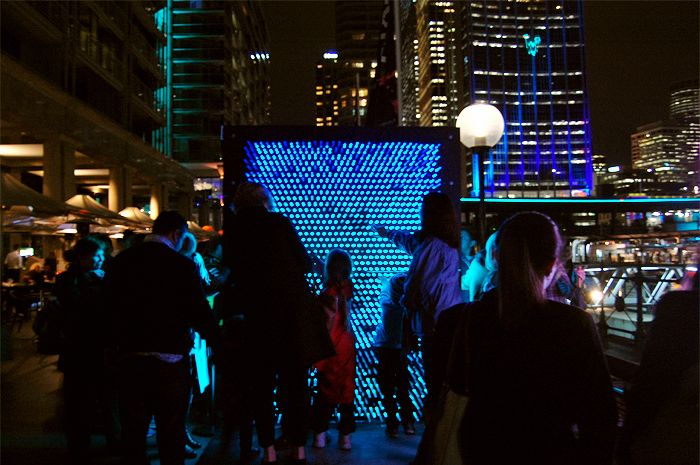 This year I took a lot more pictures of people interacting with the installations, because that's what makes Vivid, I think. Also because I would've been around all night if I'd tried to wait for people to get out of the way.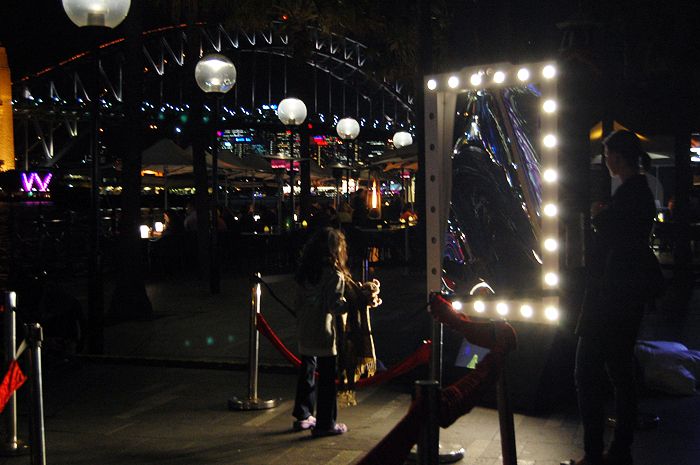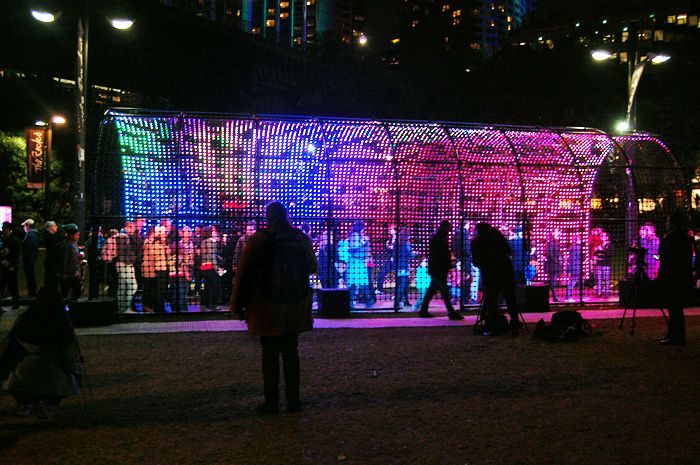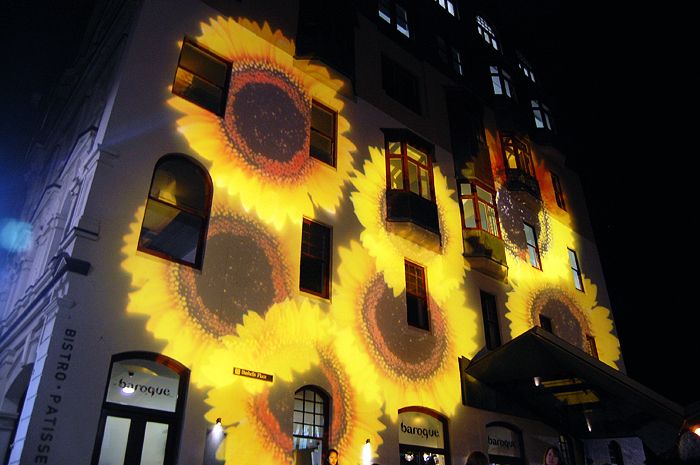 I really liked this one, simple and cheerful. I don't know why the left side of the building looks so sci-fi after editing!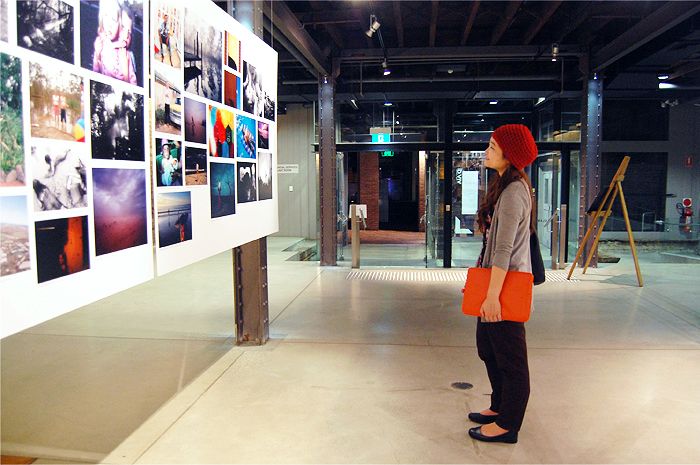 Deb looking thoughtfully at photographs.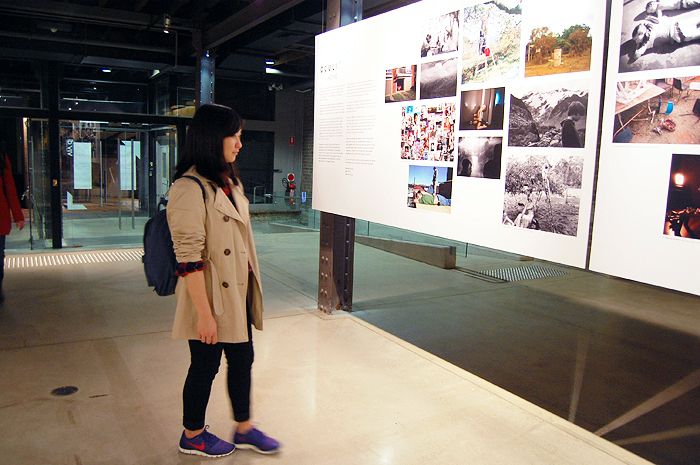 Me doing the same.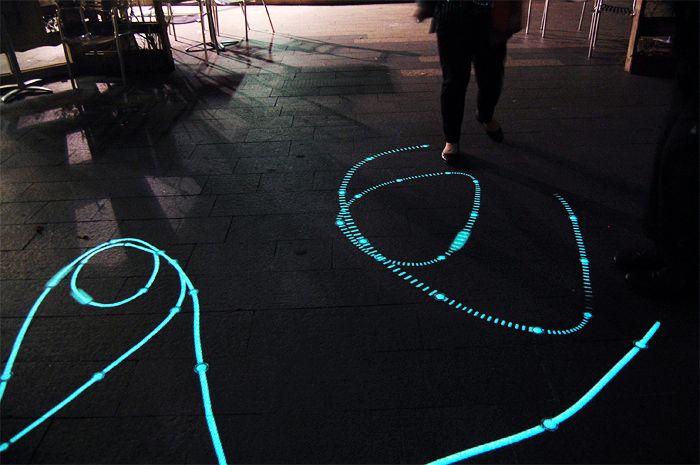 My favourite one. We almost missed it cause it looks so nondescript, but it's an interactive installation where you walk over the ground and light trails appear after you. The faster you walk, the more solid the lines are, and when your lines cross there's a sunburst.
One where you drummed to make the light appear.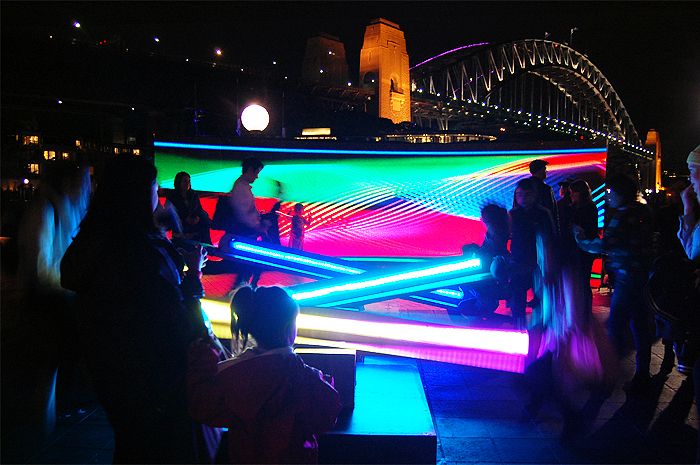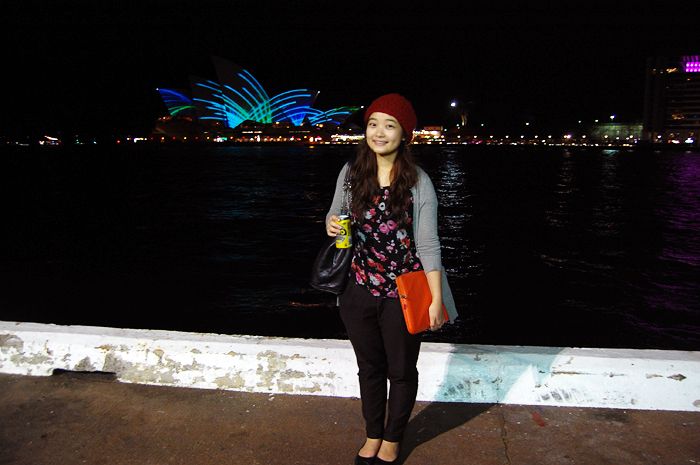 Maybe I should have relieved Deb of her laptop and drink can...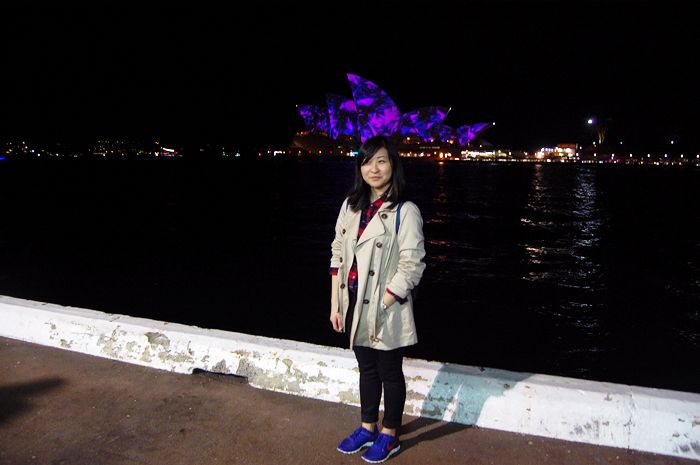 We were too awkward to ask someone to take our picture together, haha.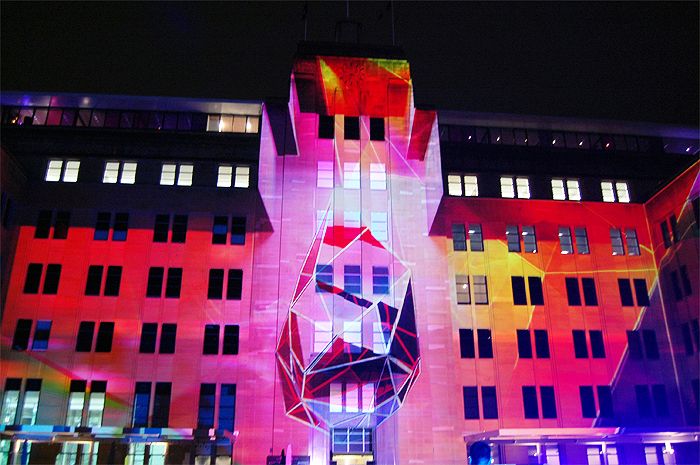 The MCA was great this year, I liked how they coordinated music with it. It was actually mesmerising. In contrast, I wasn't really into the Opera House or Customs House ones... I just didn't really like the visuals.
I'm so glad it's a public holiday on Monday. I really need it, even if it's just a day... I am basically dragging myself to the end of the semester, haha.