Here's what I wore last Monday (late I know, but I'm planning to wear this again tomorrow so technically this is also early) to eat pizza and smoke cigars with
YY
and
Wai Lam
. Okay so we didn't actually smoke cigars, we only jokingly considered it after we saw them on the menu.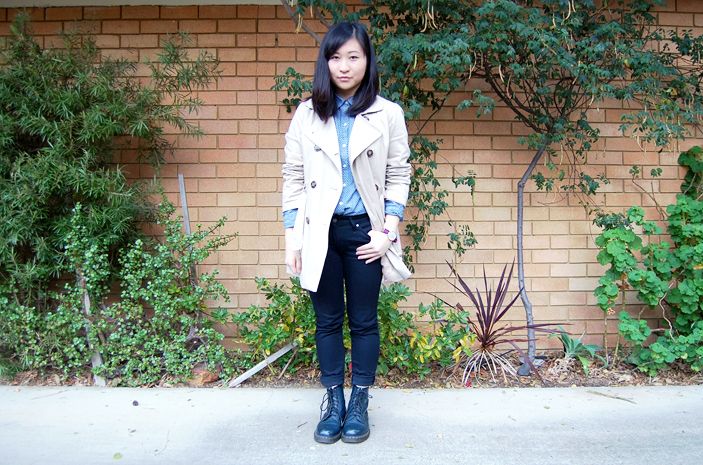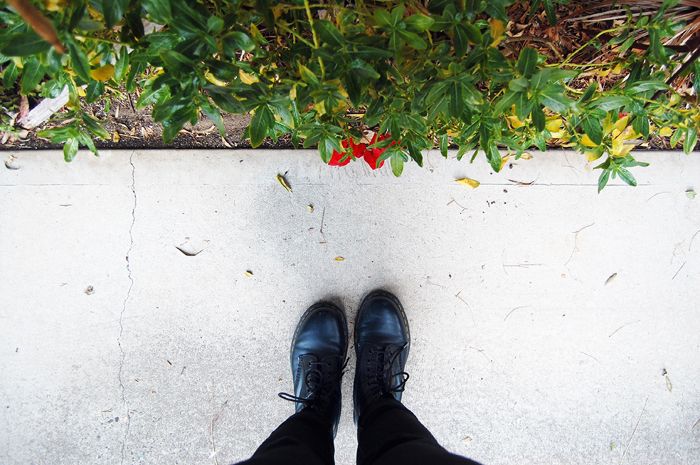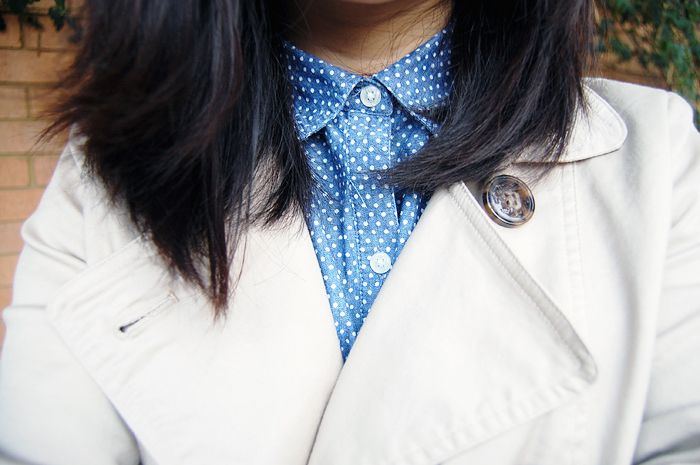 Current favourite shirt from Old Navy, best jeans ever from Uniqlo, mother's trench coat, watch c/o
Daniel Wellington
, Dr. Marten boots.
Boo to going back to uni tomorrow, I should be in bed because I have an 8.30am start (such fun). I have resolved that this semester will be different, I think it's my own fault that I ended up trapped in a cycle of unmotivation last term by being such a pessimist. So... yay, uni tomorrow! I think I'll have to go stock up on chocolate-based snacks to help keep up this attitude.