I love tea and scones, so I'd been wanting to visit
The Tea Cosy
for a while. Obviously, the stars were aligned when I met up with Alice for lunch on a cold sunny Sunday and she suggested we go to "this Irish tea and scones place in The Rocks". It's tucked away at the back of the
Irish Design Shop
in one of the terraces that run alongside the Rocks markets (there's an Irish flag out front, you can't miss it).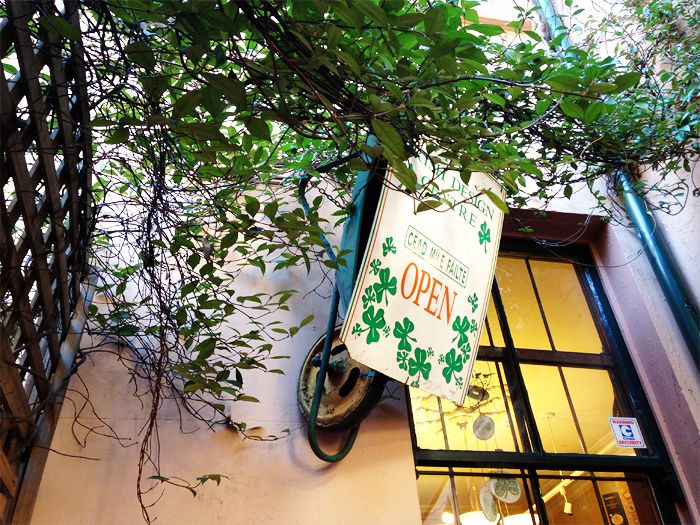 We sat in the courtyard. There's also an upper level and a balcony for a view, but the place was packed and I only just managed grab this table.
We went for the Devonshire tea. I had the Irish breakfast tea, which I liked (I'm no tea connoisseur though!).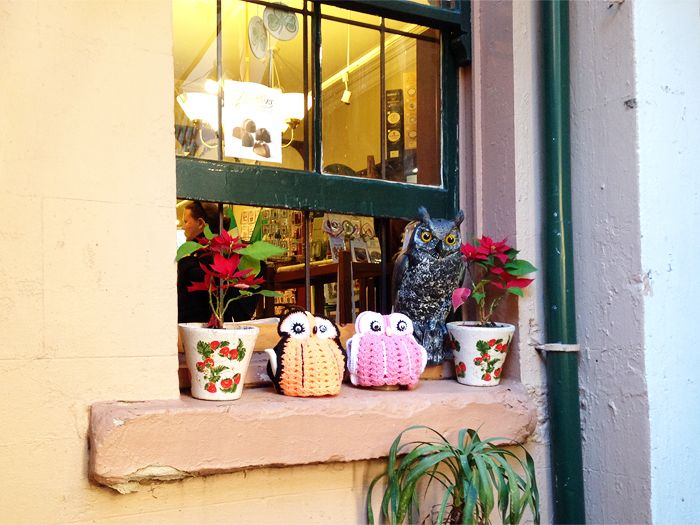 Their tea cosies are a special feature (hence the name, I guess).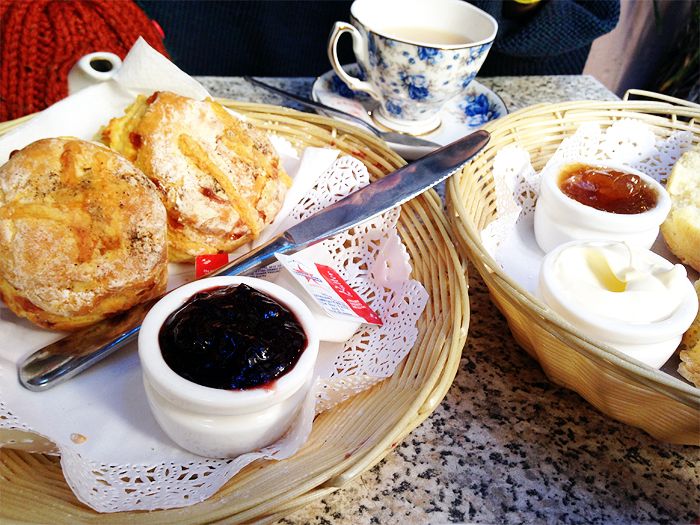 We had the plain scones with pear and vanilla jam, and the cheese scones with blood plum jam. Everything was really good.
Somehow, I kept dropping bits of scone into my teacup (very elegant).
I loved this place, I felt like I was in Alice in Wonderland (though if Alice is Alice, I'd have to be the Mad Hatter or that rabbit). I will definitely go back and get more adventurous with my choice of tea and jams. I have my eye on the
creme brulee tea
and the deluxe tasting basket!