Here are the three items of clothing I bought over winter break.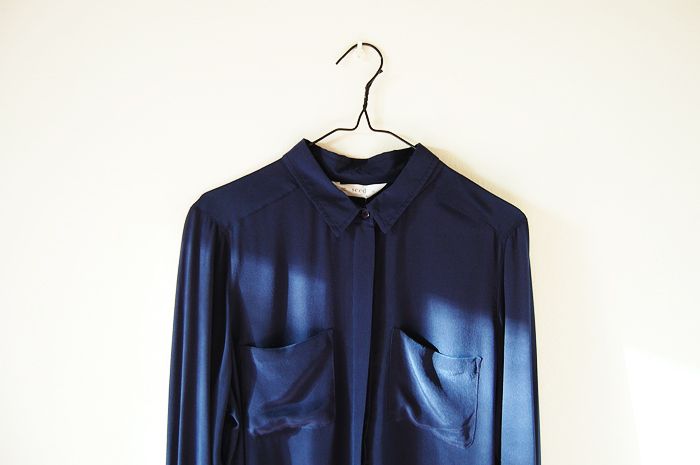 Navy silk shirt from
Seed
, which I scored for half off. I'd been looking for a navy or white silk button up for quite a while, and being on sale this was pretty affordable. I don't usually look into Seed, everything is a bit too grown up and pricey for me, so it was lucky I did! I haven't worn it out yet because it's too pretty to wear a jacket with (also because I'm afraid of spilling something on it).
Calf length skirt from Topshop online (and the bottom half of the silk shirt). I don't usually like jersey skirts but I really wanted a midi skater skirt and this had lots of good reviews. I love it, it makes me feel so elegant (I just typed "elefant" which is more fitting for me, I think).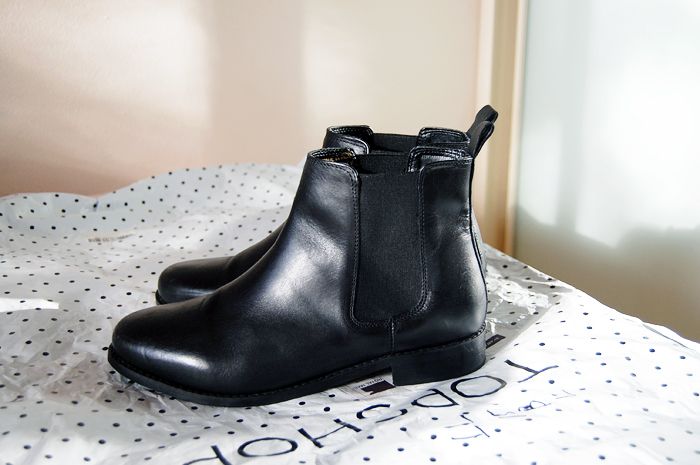 New Chelsea boots also from Topshop, because I have finally come to accept that the pair I already have are too small (after two years of trying to "break them in"). I was so in love with these, but I wore them for the first time tonight and one of the heels
fell off
. Clean off! I didn't realise at first so I had to retrace my steps until I saw the missing heel lying there forlornly, and then I had to
pick it up
off the ground on the busiest part of George St on a Saturday night. I was
so
embarassed. So yeah, I have sent a snippy email to customer services about getting a refund.