Vogue Fashion's Night Out was on Thursday. I've been
twice
before
and it's become something I look forward to, because there's such a fun atmosphere. If you don't know, it's kind of a promotional event the stores around Pitt St mall do once a year.
Some people will try to tell you that FNO is about fashion. It's not. It's about hitting up all the stores doing "refreshments". We started in Topshop.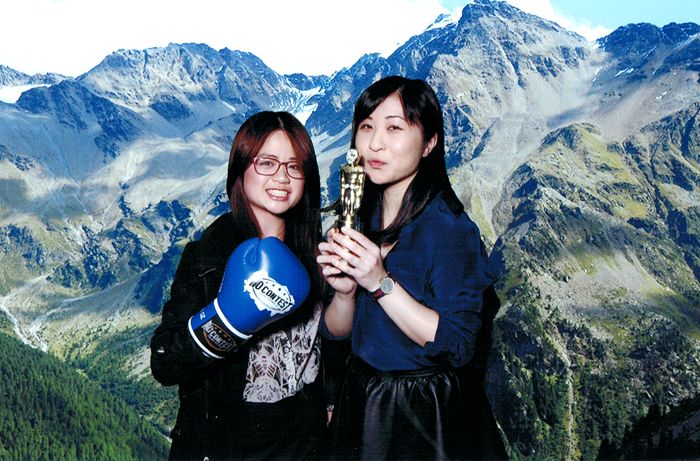 I also love that promotional photobooths are a thing. Especially ones that give you printouts! (And fruit juice).
Then we made our way to Martin Place...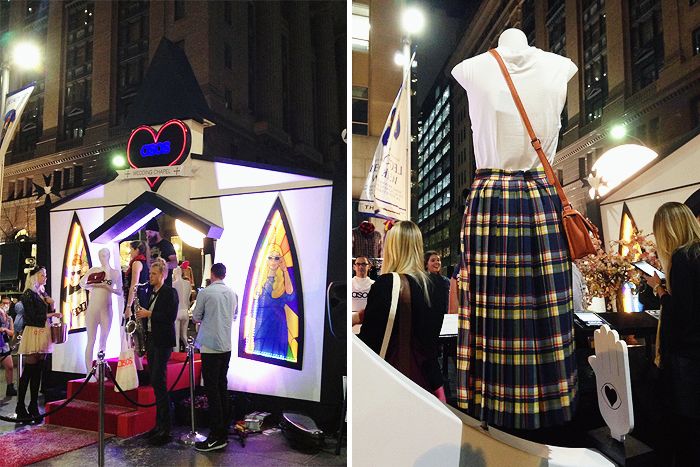 For ASOS! They were doing this thing where you embarassed yourself by "marrying" a piece of clothing (hard to explain), and they'd send it to you as a gift. This must have cost them a
lot
, but I suppose they're expecting to make that back.
Me with the vest I chose (I don't even wear sleeveless tops but I panicked, I'm bad at making decisions), and Wai Lam with her bag. I'm not sure if these pictures clarify the marrying concept at all (pictures from
ASOS Australia
).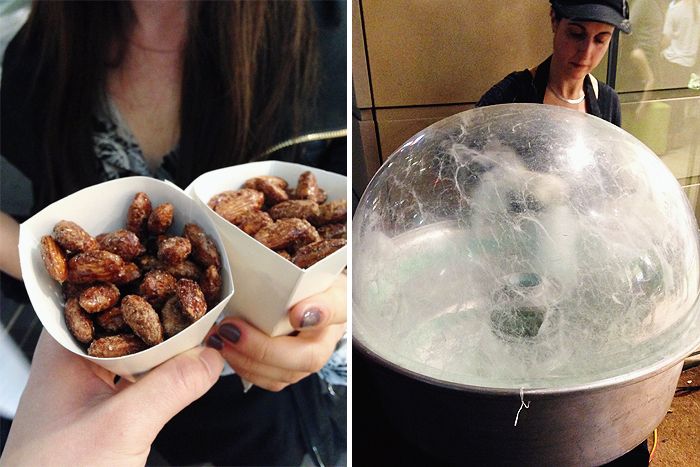 Roasted nuts from outside this jewellery store I don't remember the name of but does awesome free food every year / fairy floss!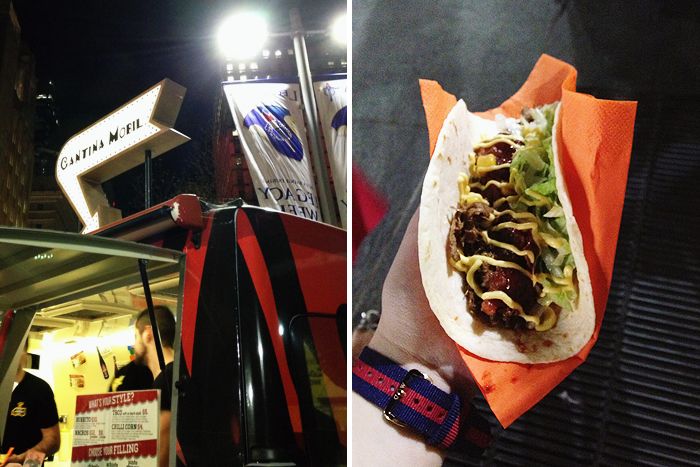 Jenny and YY came later and they wanted an ASOS giftbag too, so we went back to Martin Place and I took the chance to get a taco from a food truck. It was an awesome taco. Unfortunately I don't have the energy to chase food trucks around on regular days.
Selfie in a Dior window display after we walked around the store awkwardly pretending we could actually afford anything in there.
Hermes photobooth was fun... but they picked the worst photo of my face.
More photobooth photos...
In addition to the fashion and free stuff, FNO is an opportunity to pose with scantily clad Calvin Klein models / Essie sculpture.
I sort of regret not taking my DSLR! But then again I probably wouldn't have taken as many pictures as I did with it, the phone is so easy to whip in and out. Outfit details if anyone wanted to know: shirt from Seed, skirt from Glassons, boots from Dune and watch c/o of
Daniel Wellington
.