When I put this outfit together in my head, all the shades of blue matched up perfectly. This didn't turn out to be the case, but that's okay - blue is chill, it doesn't mind! I think it's replaced red as my favourite colour for clothes, because it works for any situation, and it's so easy to mix and match (red is still there as my favourite colour blue goes with).
Nike Free 5.0 v4 sneakers - I think this was the first time I've worn these casually since I started running again.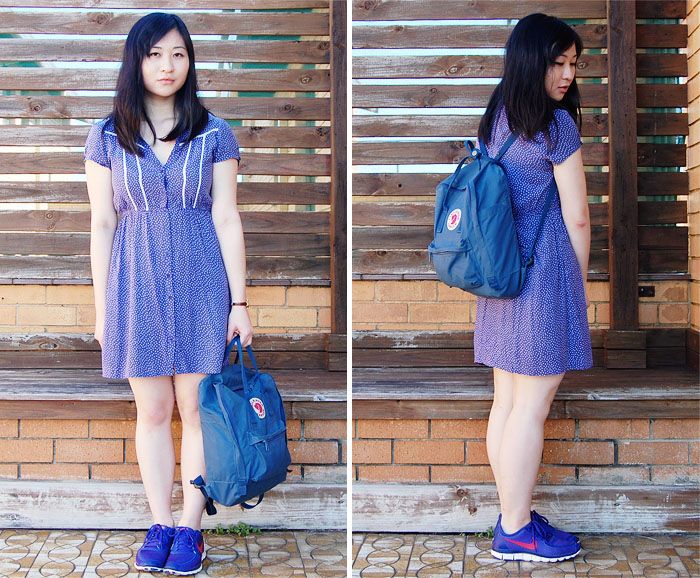 Dress via Modcloth, Fjallraven Kanken backpack.
Should've worn my favourite blue-and-red strapped Daniel Wellington watch but at the time I thought it was a bit excessive.
So this post is about... two weeks late, because the weather this week (apart from today) hasn't been mini-dress weather! I was really busy trying to finish an assignment, and I've been pretty ill for the last few days. I had a fever and was practically bedridden, and with the worst sore throat in the world - it hurts just to swallow food, so I can't even comfort eat McDonalds, which is what I usually do when I'm sick. And my long weekend plans for catching up with friends are totally ruined. At least I've got a bit of time to recuperate (minus an hour, don't forget to set your clocks foward! If this applies to you...).