I get such a kick out of waiting for and receiving packages in the mail. Perfect way to brighten up exam season. Here are some things that have come through recently.
Whitepepper smock dress which I am in total love with and will do a proper outfit post on sometime.
NYX eyebrow powder kit because I always go too far when I try to fix my forever-asymmetric brows. I'm not sure I got the right colour. Apparently I'm not supposed to use black to fill in my eyebrows so I got the Ash/Taupe one but my eyebrow hairs really stand out? I don't even know...
La Sardina Camera courtesy of Soph's giveaway with Set That! I haven't had the time to play with it yet but I'm pretty excited about it, because I've never shot film aside from school photography. Watch this space.
A new bag. I prefer backpacks and canvas totes to handbags, but I wanted a crossbody one for travelling so I can keep a better eye on my things. This is a nice cheap one from The Iconic, I know there's an argument for investing in a proper leather handbag but I haven't found one I've liked for more than a year (it's also a pain finding one which fits my DSLR).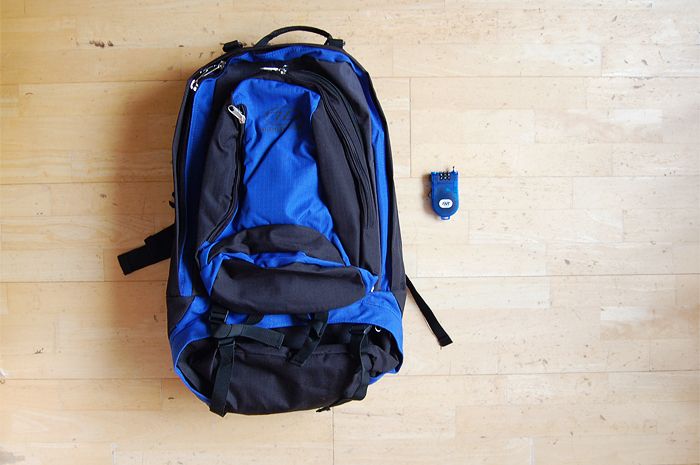 Somewhat less photogenic but more exciting is the backpack I bought for Europe in December (in less than three weeks!!!). It's a Highlander Ruckcase with straps that zip away (nifty for checking onto planes), the 45L one. I might have overreached because it's bigger than my torso. I'm going to have to pack extra light so I can shop like mad! Also a cable lock, I thought I would include it for completeness.
I'm going to bow out of here until my exams finish next week. See you on the other side! I'm a loser and I will say that I am extremely excited about having time to change the layout here...