This is a scheduled post; I'm currently travelling in Europe! Here's to hoping it's been published properly.
On the Monday before we left, Wai Lam (who I'm travelling with) and I went for a last brunch with Jenny. What was supposed to be just a quick morning meal turned into an extended food outing.
We started in Clipper Cafe in Glebe. It's a really cute place, but everything on the menu is way too healthy and egg-y. When I think brunch, I think of a fry-up plus possibly pancakes. I probably got the junkiest thing on the menu - crumpets with bacon and maple syrup - but I couldn't finish it because it was too sweet.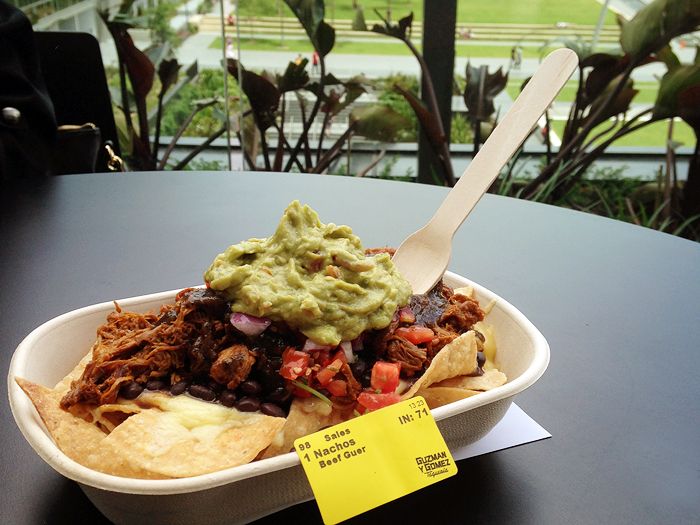 We then ambled our way up Broadway to check out the new mall across from UTS. Mainly its foodcourt. Guzman y Gomez, specifically. We ate on the balcony overlooking the new park.
Thinking that we might as well be hung for a sheep as for a lamb, we decided to seek out some dessert and ended up at Oliver Brown chocolate cafe in World Square. Typical.