First order of business - new layout! It took me ages cause I hadn't touched CSS for two years, as I loved my old layout so much. But it was definitely time for a change, so here it is. I spent about 5 hours working on the stupid sticky navigation bar up there, I still don't entirely understand the code. Hoping it works for everyone, it would be great if you let me know if there are any problems (is the font too hard to read?).
Secondly - thanks for all the well wishes for exams. I could have done better, but I think I did enough, and it's over now anyway. I've (finally) replied to the questions in the last post and will sit down tomorrow and have a massive comment-returning session.
So here are some phone photos of what I've been up to following exams. I'm actually more tired than I was while studying from running around trying to catch up with everyone (don't know what that says about the quality of my studying). To be fair I've been off my feet with work and trying to organise everything for Europe!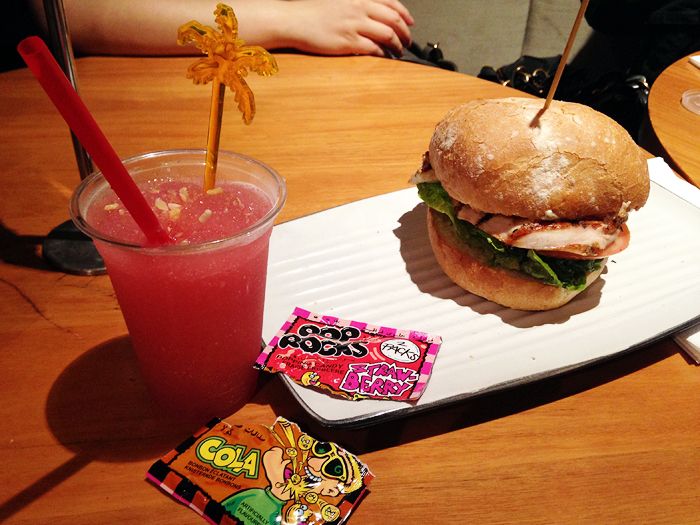 Dinner at Grill'd with really nice Rekorderlig slushie (served with popping candy?).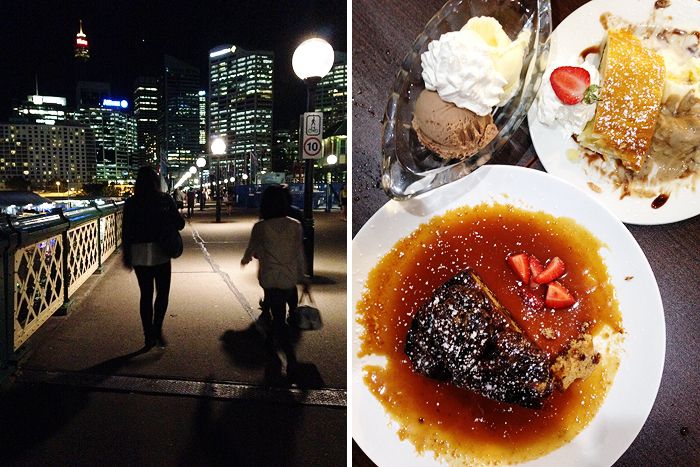 Walking back to the city / desserts.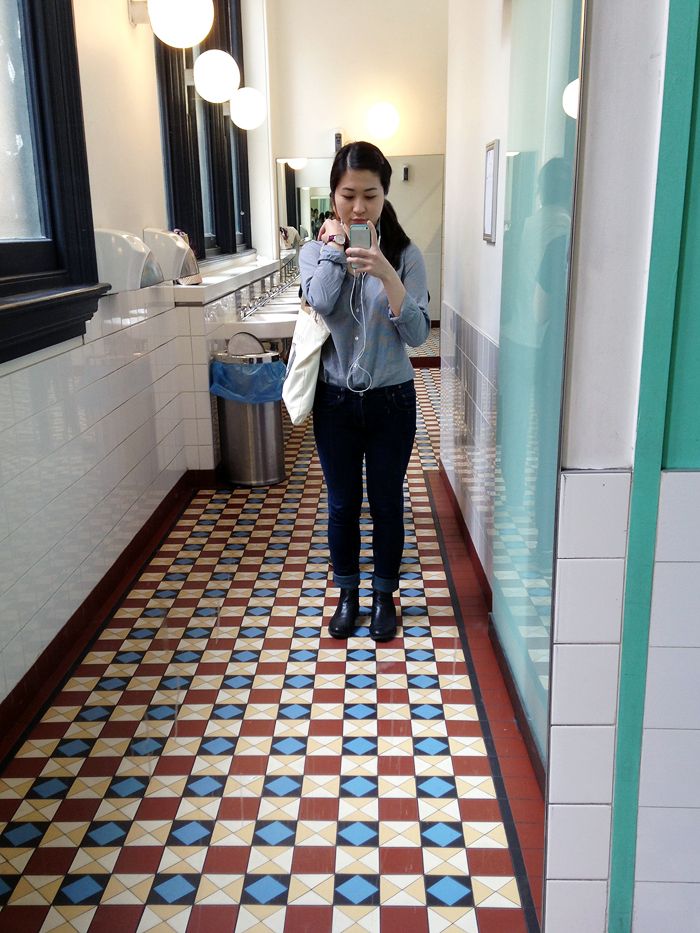 Is it weird that I've always loved the QVB bathrooms? I've been trying out the side-pony.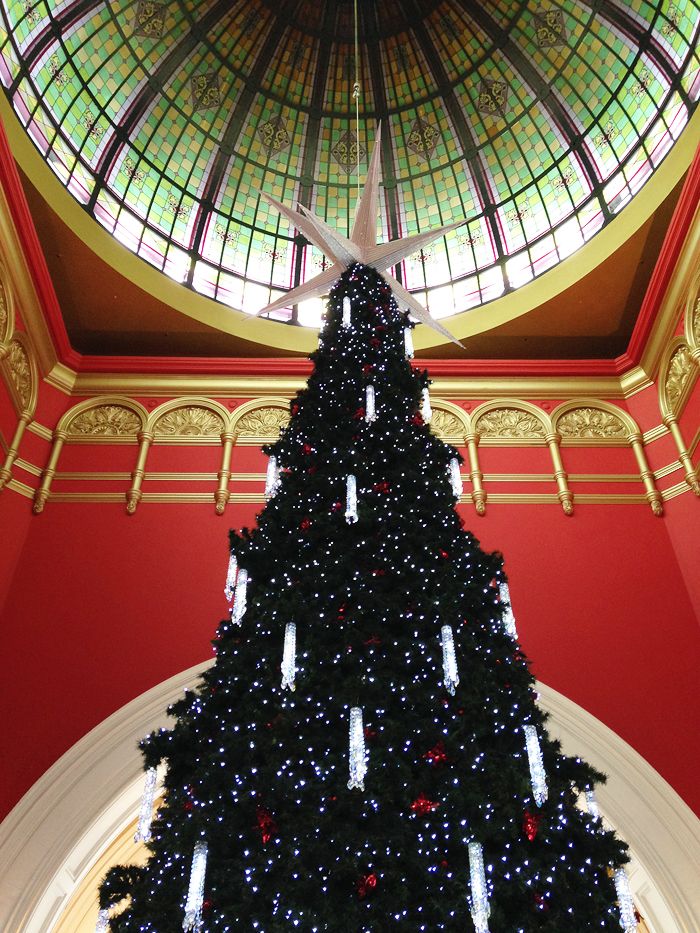 QVB Christmas tree. Okay, now that my exams are over everyone has permission to look forward to Christmas.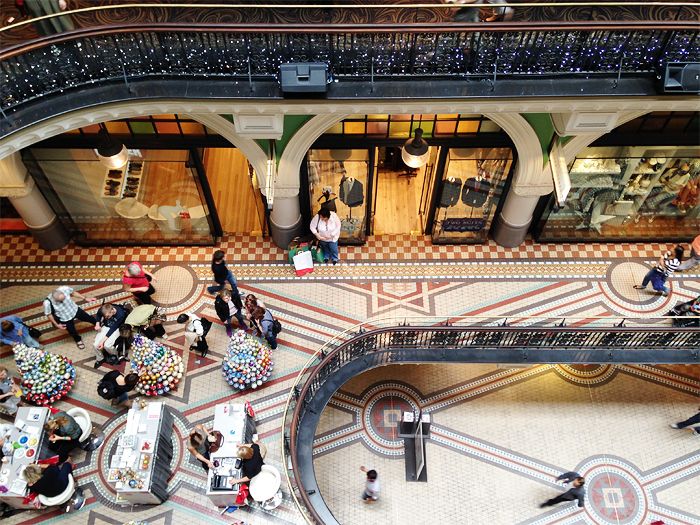 More QVB Christmas.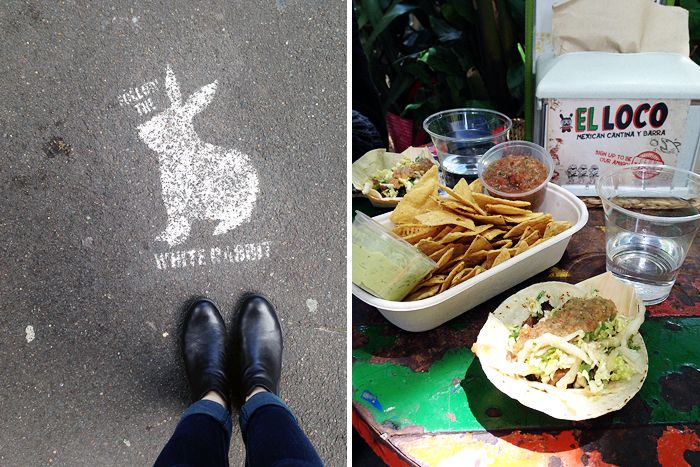 On the ground in the city / Tacos at El Loco.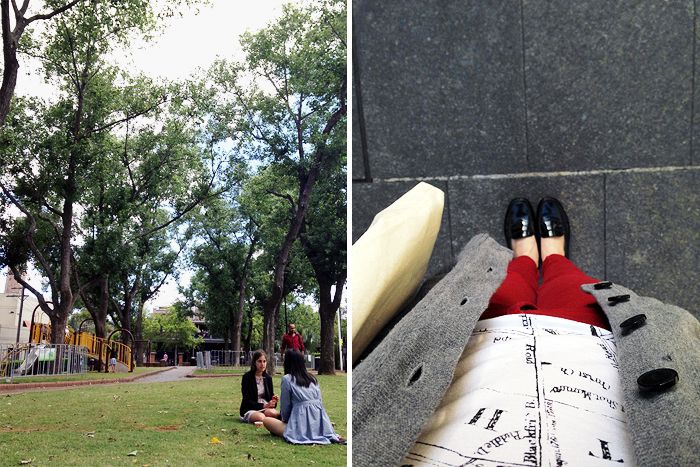 Basically everyone who sits in this park is eating gelato Messina / dug out my long-abandoned red jeans.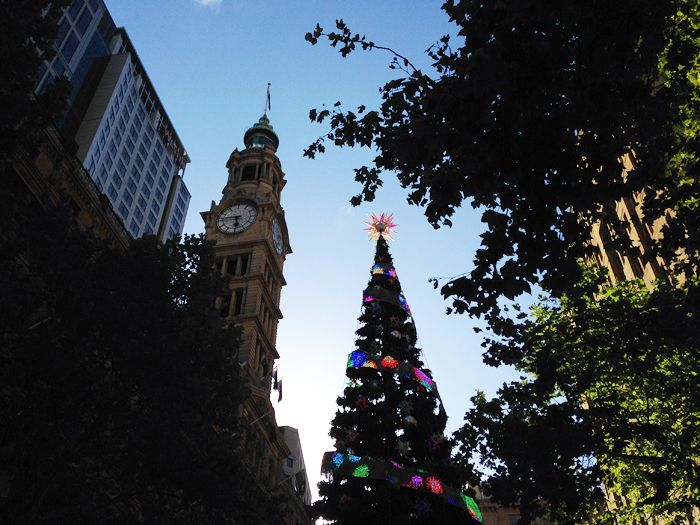 Martin Place Christmas tree.
I'm leaving for Europe on Thursday so I've been madly trying to get everything organised. We're going to Amsterdam, Berlin, Prague, Munich, Paris, London and Edinburgh. Suggestions for what to do and see in those cities will be much appreciated :)