So we're leaving tomorrow! I'm sort of freaking out, I'm always really nervous and stressed while travelling (each week probably takes a year off my life). At the same time, I definitely wouldn't be happy
not
being able to travel. Because I like to torture myself. Anyway, like I said in the last post, we're going to Amsterdam, Berlin, Prague, Munich, Paris, London, and Edinburgh over the next month or so. I've packed similarly to
last year's US trip
, but I didn't feel right not doing a final see-you-later sort of post. I hate that these pictures are terrible quality but I didn't have the time to take nicer ones.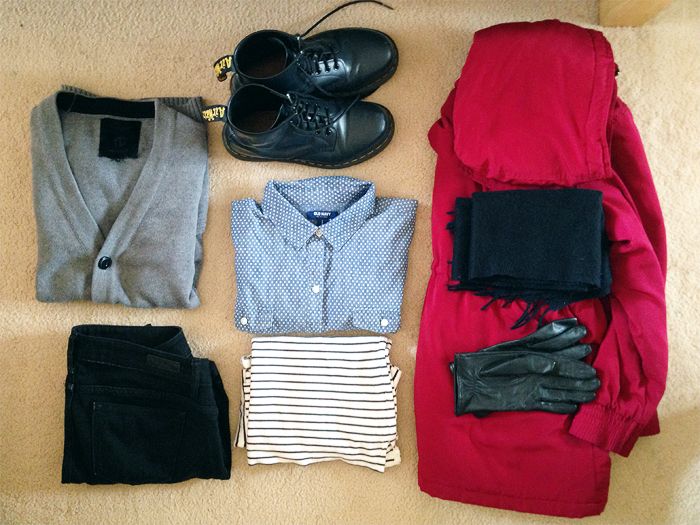 My standard clothes, plus a merino thermal underneath (not shown) and my mother's down parka, which has been a lifesaver.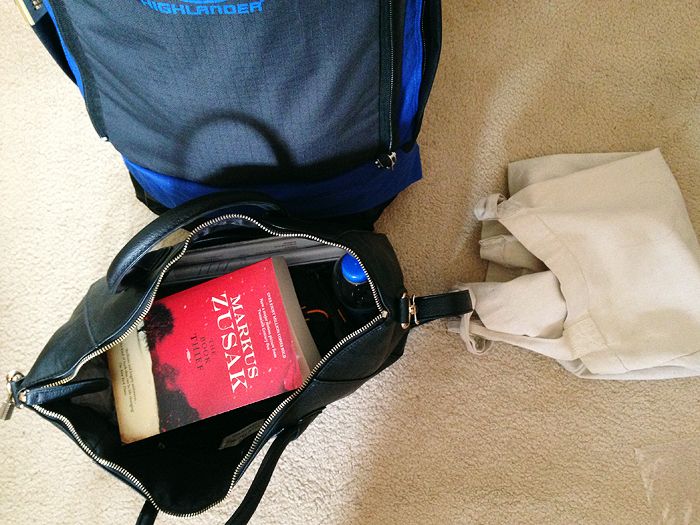 Sneak peek at my carry-on. Everyone raves about
The Book Thief
and since the movie's coming out I thought I'd give it a read.
I'm starting to regret choosing to use a backpack over a suitcase. A backpack's probably most practical for us, but right now it's almost full and I don't know how I'm going to fit all the shopping I'm planning to do in there. I might end up having to buy a rolling suitcase in London or Edinburgh.
As for around here, I've got a couple of backlogged posts queued up so it won't be too quiet, and I'll probably do some clumsy updates from my phone when I can. See you when I see you!