There are quite a few Europe posts to go so before we launch into those, here are some pictures from Sydney. Sydney Festival is on right now so there are some cool things happening around the city.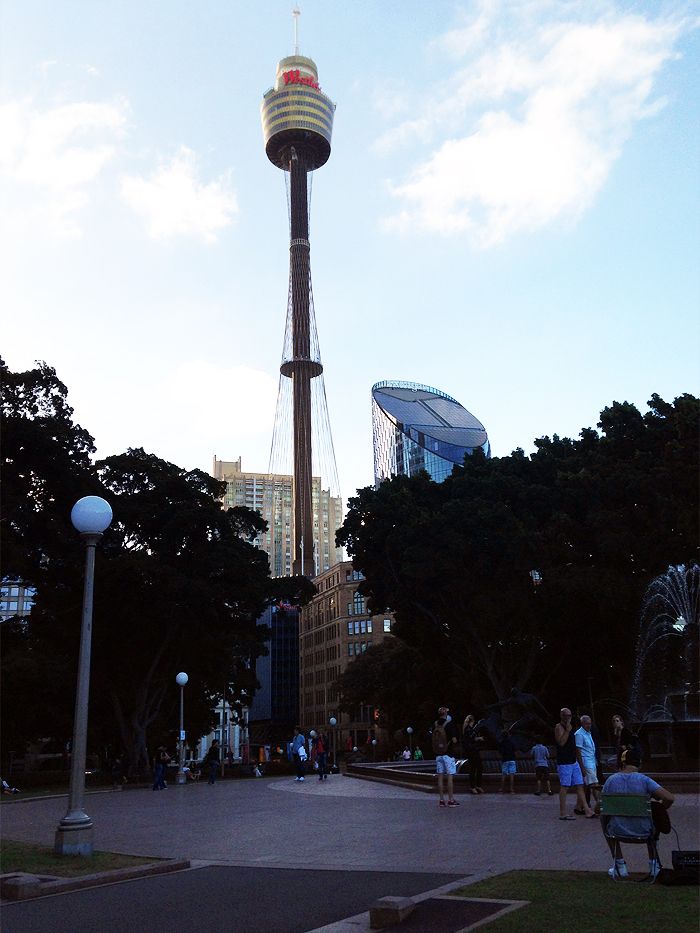 I guess I can't stay mad at being back in Sydney for long, especially not when it gives me summer golden hours like these. It's been swelteringly hot lately but the nights are cooler and breezy and nice.
Hanging out by myself in Darling Harbour when my friend accidentally stood me up. I managed to get the most boring gelato flavour of them all (choc chip).
An installation going on for Sydney Festival, called Merchant's Store. It's a giant mirror angled above a building facade laid flat on the ground, so when you lie on it it looks as if you're hanging off the building in the mirror.
Messina is doing a stall at Sydney Festival village with gelato twists on carnival food. This is the gelato equivalent of a corn dog (ketchup is represented by plum sauce). It reminded me of deep fried ice cream.
Near the festival village - Sacrilege, a jumping castle in the form of Stonehenge. We came as it was closing, unfortunately, so we didn't get a go.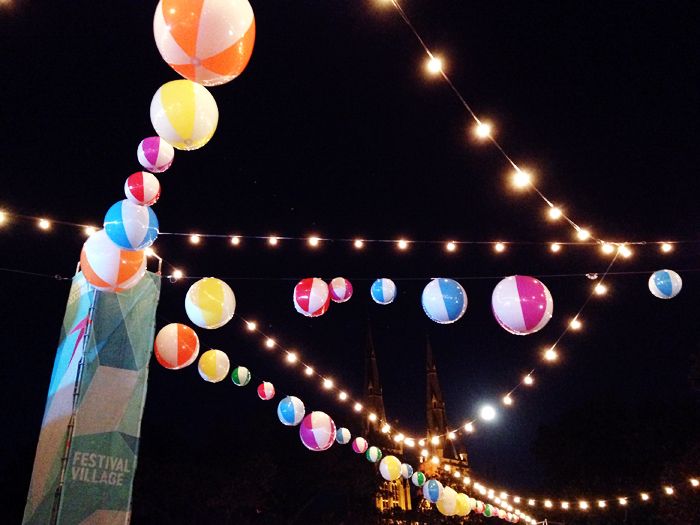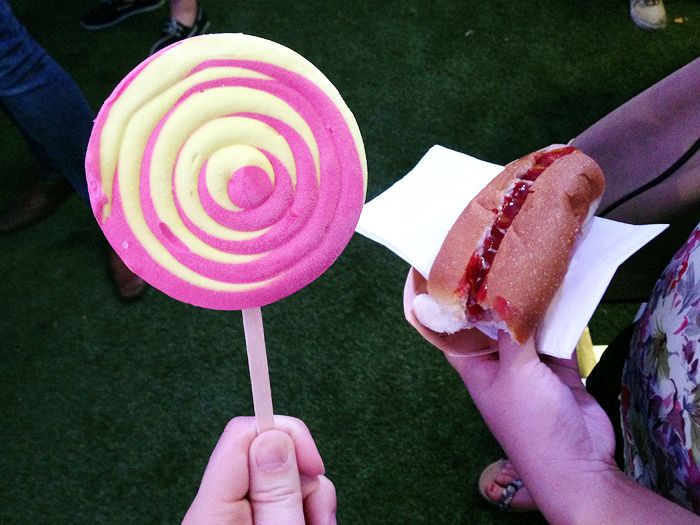 More Messina. The hot dog is a milk chocolate sausage in a finger bun and it looks just like a real hot dog, it's slightly disturbing. I'd wanted a candy apple (green apple sorbet dipped in caramel!) but they were out and I settled on an icecream lollipop instead.
So I'm leaving tomorrow for China. To be honest I'm still sort of exhausted from Europe but I'm sure I'll perk up once I'm there. I should still be around as I'm taking my laptop (and I have hopefully worked out how to get on Blogger over there) but if not, I've queued up the posts just in case.